Level 2 Apprenticeship
Butchery is one of the oldest professions in the world where innovation meets tradition.
A Plumpton College butchery apprenticeship will equip the apprentice with all the skills and knowledge necessary to be successful in an increasingly popular, in-demand and growing sector which relies on people skills which cannot be replaced with automation.
Apprentices will acquire the skills and knowledge to practice the art of butchery at the highest level, learning to cut, prepare, and make modern meat products as required by their employer. There are many different career paths available with apprentices selecting one of three pathways based on their job role;
Retail,
Instore or
Processing Butchery.
What apprentices will learn
Knife skills - including cutting, boning, trimming and mincing of meat
Health and safety practices, food safety and hygiene and key legislation
Using butchery tools and machinery – including mincing, sausage making, bacon curing, vacuum packing
Business profitability, maximising productivity, efficiency and customer care
Team work and customer care skills
Specialist retail shop or processing plant butchery skills
Qualifications Awarded
Apprenticeship Certificate
Level 2 award in food safety
Level 2 award in health and safety
Level 2 award in knife skills
Level 1 in maths and English (if applicable)
Delivery model
A blended learning experience with attendance at our butchery training centre located next to our college farm, Lambert Farm on our main campus approximately every fortnight (during term time only), live online theoretical teaching learning and quarterly workplace competency and efficiency observation and assessments.
End Point Assessment
Multiple choice test
Practical skills assessment
Vocational competence discussion
Apprenticeship Graded
Fail, Pass, Pass with Excellence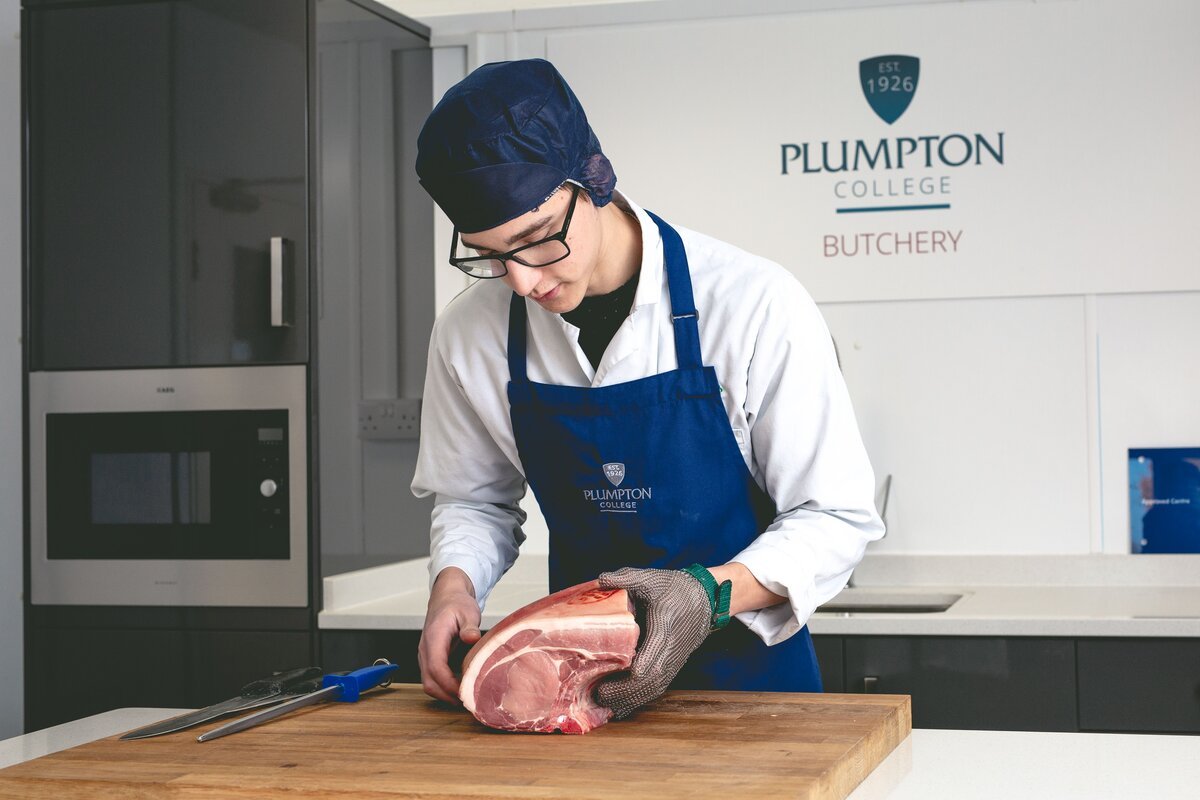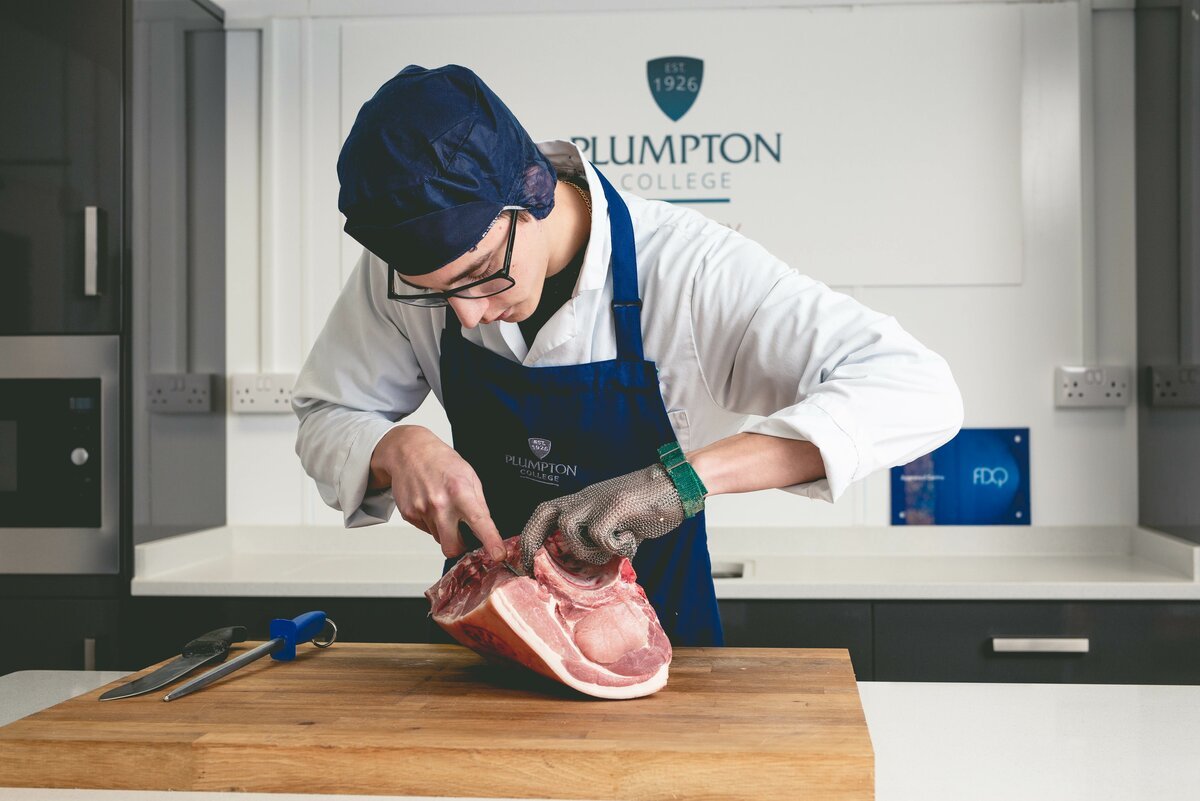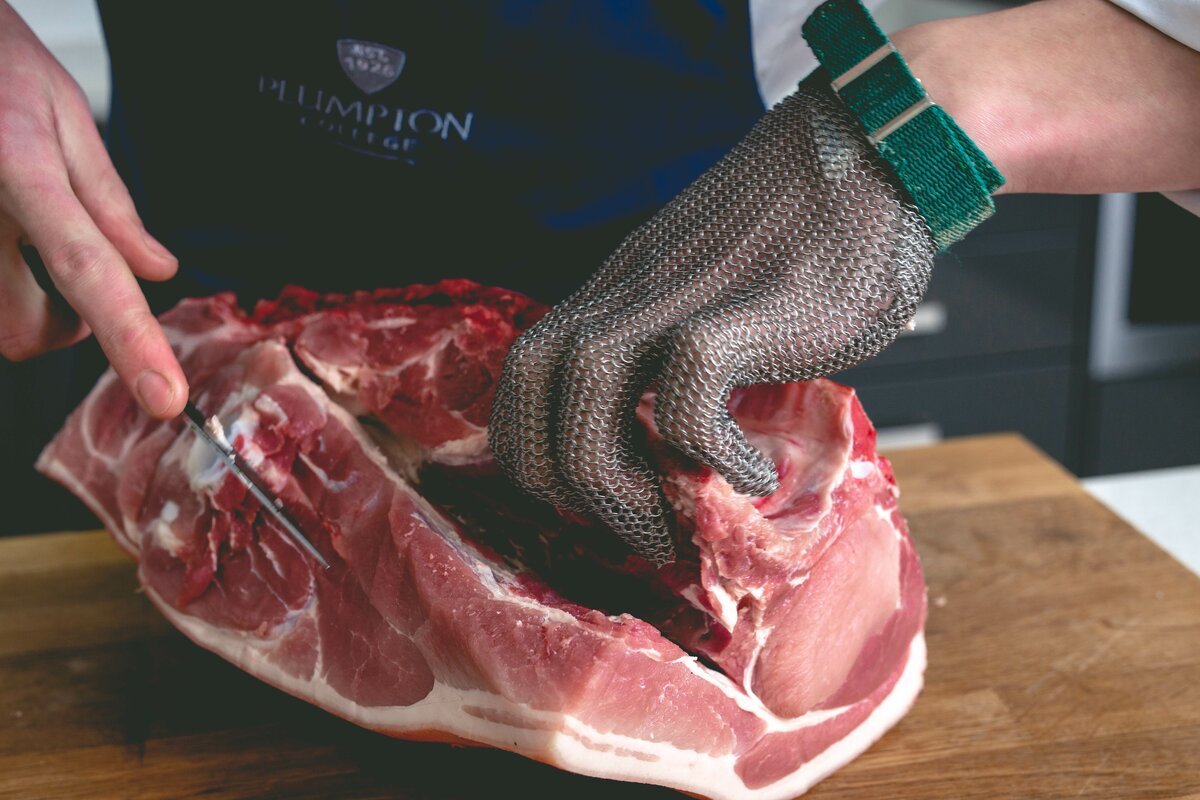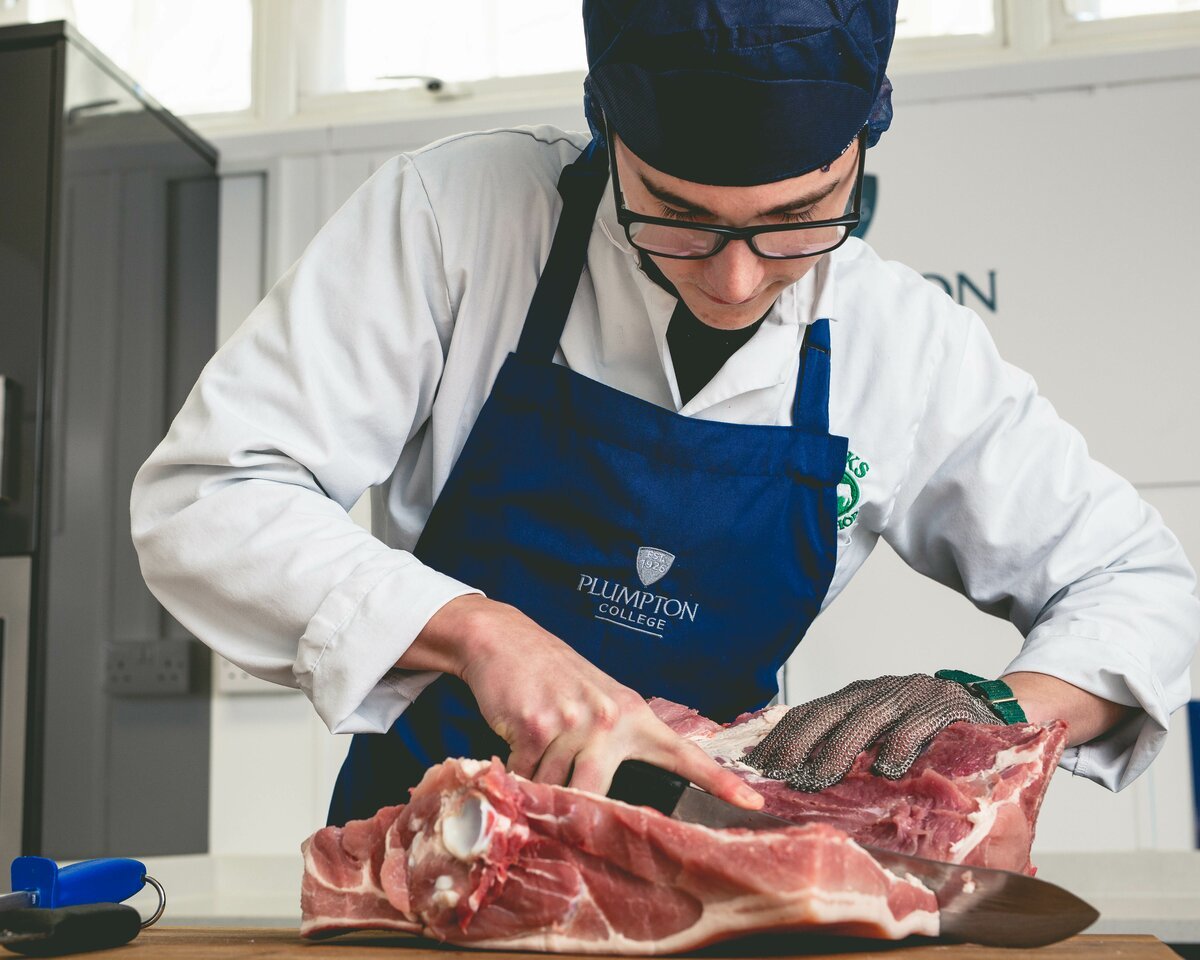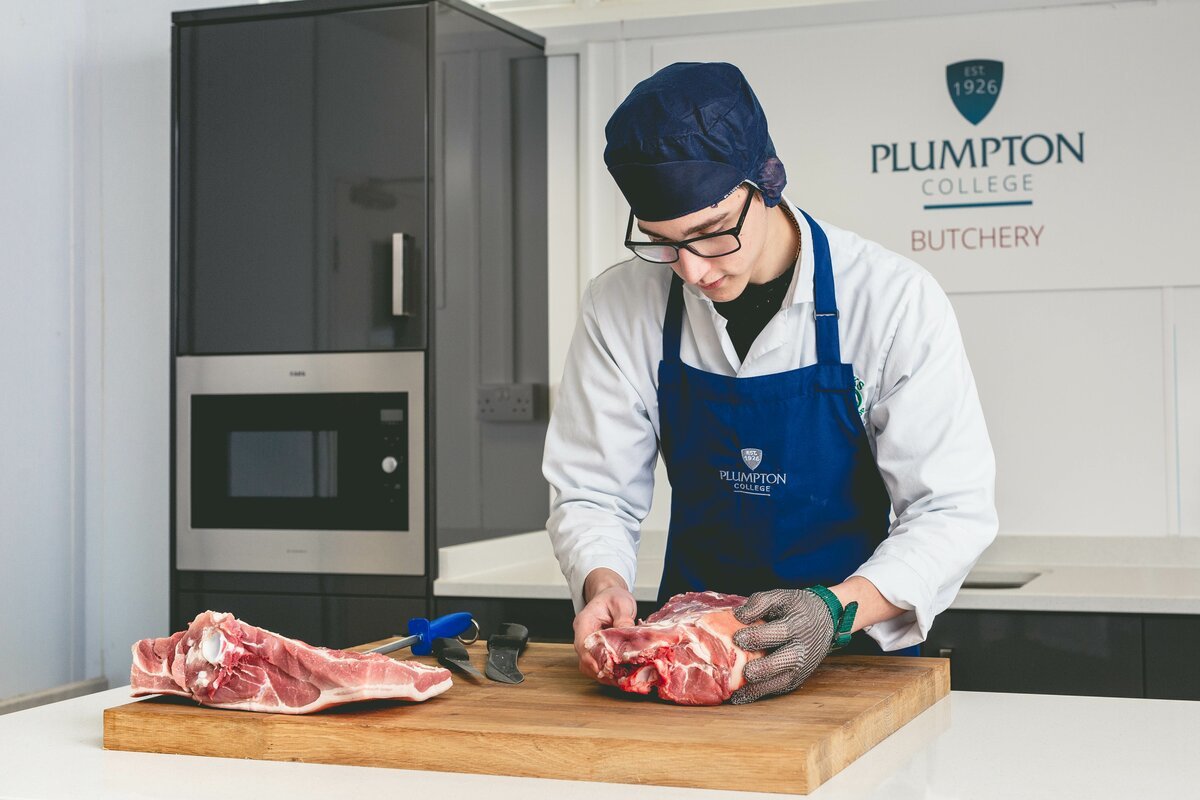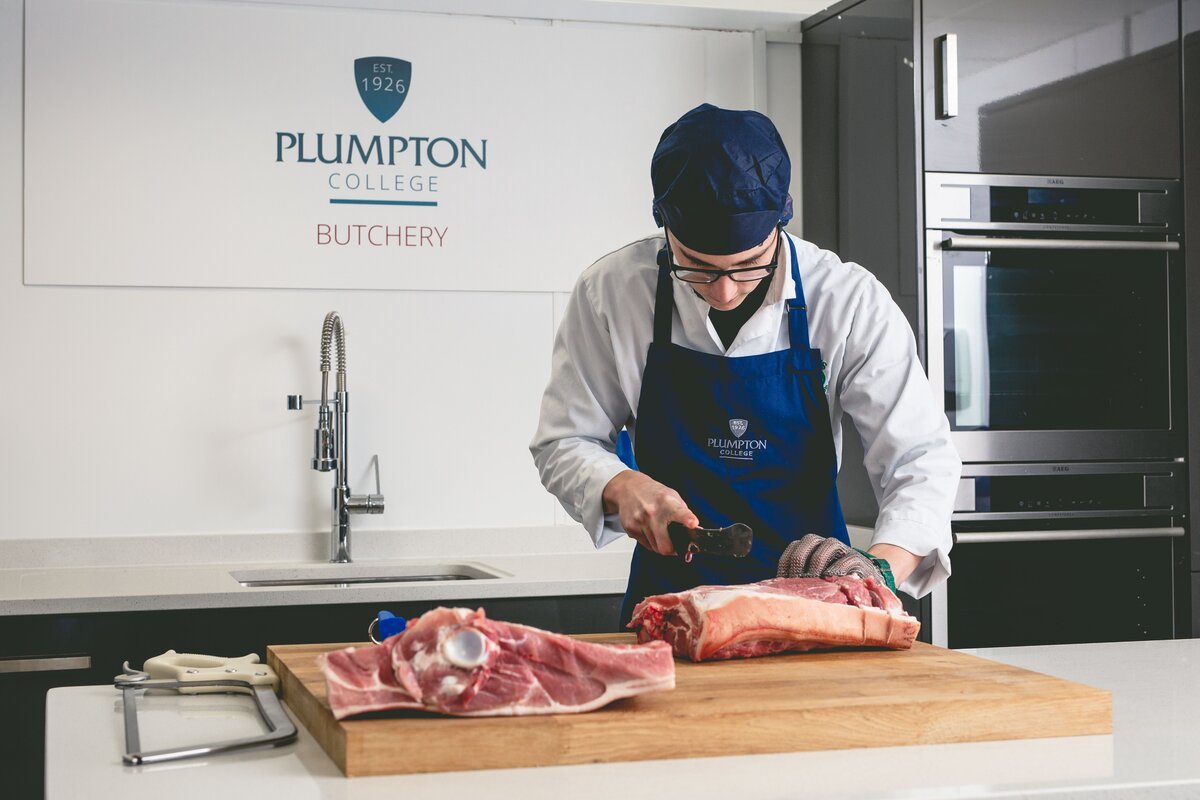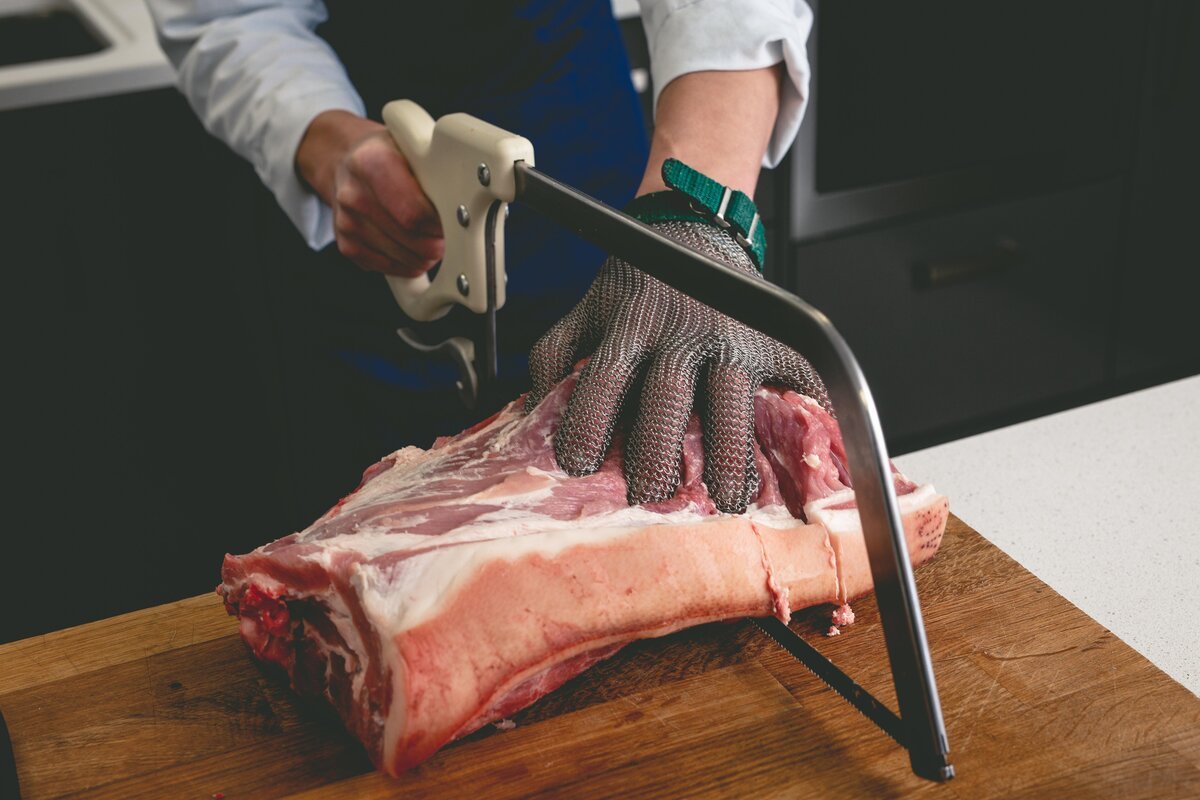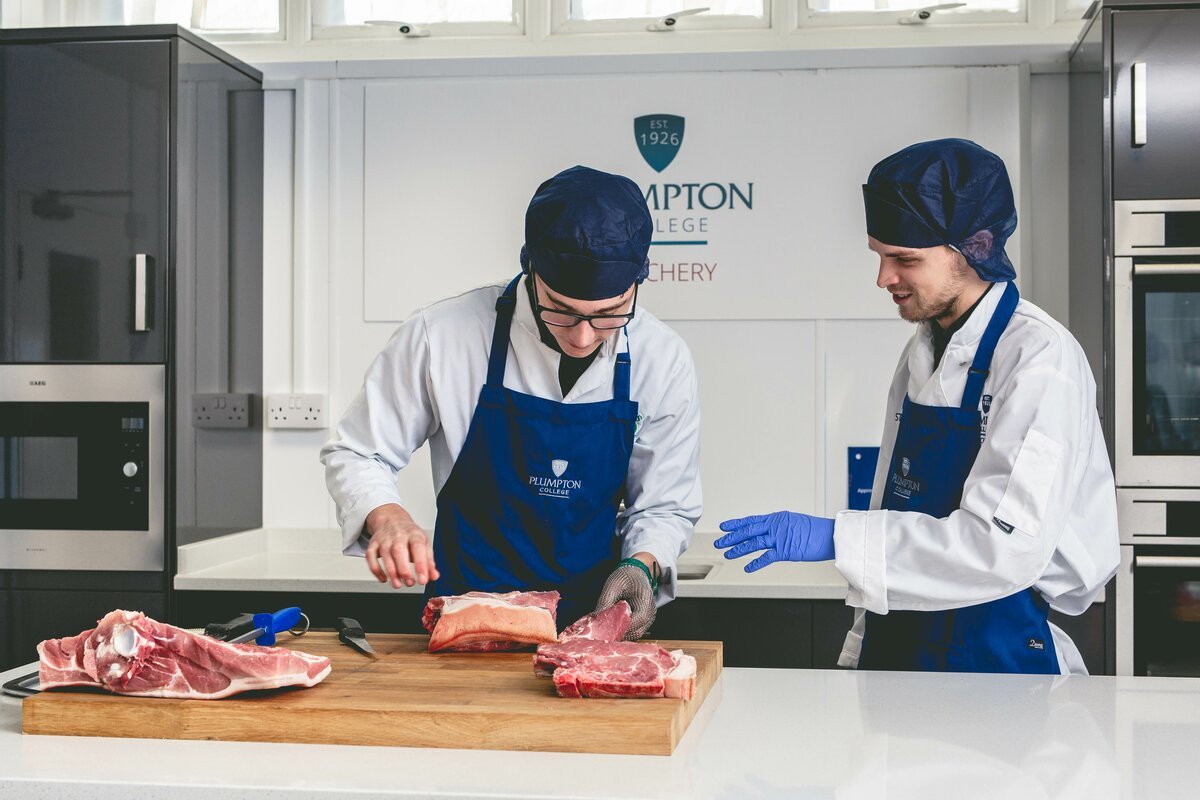 Course details
| | |
| --- | --- |
| Dates & Location | Next cohort enrolment is September 2023 with commencement of in college delivery October 2023 |
| Duration | Typically 18 Months (some apprentices could complete sooner depending on their previous experience and qualifications, their performance during the apprenticeship and the opportunity to develop their skills and knowledge in the workplace) |
| Costs | Costs will be dependent on several factors such as age of apprentice and size of employer. Please contact our Business Services team on 01273 892127 for more information. |
Entry Requirements
Maths and English assessment.
Job role suitability assessment.
To enrol onto an apprenticeship programme you need to be employed with a contract of employment. If you have an employer lined up or are already employed please contact our Apprenticeship Team on 01273 892127 or via email.
If you do not currently have an employer please visit the main Apprenticeships page for guidance on how to find and apply for an apprenticeship opportunity or register for our Talent Bank service.
A Plumpton Butchery School Apprentice will learn butchery from 'farm to plate', with visits to a farm, livestock market, abattoir and specialist butchery events.

Apprentices will be taught by industry trained tutors with extensive experience running and working in different butchery settings.

Apprentices taught by Plumpton College have won the Institute of Meat 'national apprentice of the year' awards for the last four years.
Facilities
Butchery apprentices will training in one the best butchery training facilities in the country.
Our purposed built butchery training centre, officially opened in 2023 is located at the college's Lambert Farm situated at the main campus. Able to accomodate up to 16 butchery apprentices each at their own butcher block, the centre, has all the equipment required for professional butchery, a processing facility and cold storage in addition to using overhead cameras and screens that allows the butchery training team to deliver more detailed training on specific cutting methods. The facility includes equipment and space to provide apprentices with training around customer service, visual merchandising and packaging.
Future Opportunities
Following successful completion of the apprenticeship, apprentices are recognised by the Institute of Meat (IoM) entitling them to use the initials M.Inst.M.
There are a number of options available for apprentices who complete their Butcher level 2 apprenticeship, whether taking on more responsibility in the workplace or continuing with their butchery development an undertaking the Advanced Butcher level 3 apprenticeship.
Individuals who have completed a Plumpton College delivered butchery apprenticeship have progressed onto become Master Butchers with the Institute of Meat (IoM).
Ready to take the next step?