Find the perfect land & environment course for you.

Excel in the global industry of wine and study one of our many wine courses either full-time or part-time. Study the science of wine business, winemaking or wine production and launch into an exciting career with endless possibilities.
Looking for your next conferencing or event venue? Our brand new AgriFood faciltity is open for hire!
Based within our campus is purpose-built to host, and connect rural communities and businesses across the South East for training, education, and networking.
View the AgriFood Brochure for more information.
To celebrate the opening of our new AgriFod Centre, we are hosting along with Country Land and Business Association (CLA) and Virgin Money a future of farming event on Thursday 20th April, 3-7pm. Book your free ticket today.
In collaboration with East Sussex County Council, we have embedded the development of maths skills to improve numeracy at work and in everyday life in several land-based subjects and careers.
Courses in horticulture& estate skills; parents & carers; forestry; for land-based businesses and equine studies. Adults over 19 years of age and without a Level 2 qualification (GCSE or Functional Skills) in maths will be eligible.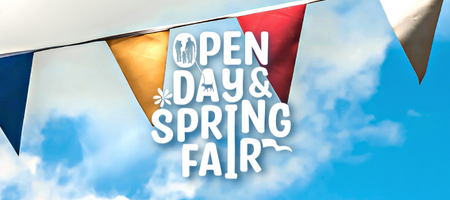 We're excited to announce after a three year hiatus our Open Day & Spring Fair is back and bigger than ever!
On Saturday 13th May bring your family, friends, kids and dogs for a fantastic day out. Buy your early bird ticket today for £8.50!
Student Info
Find the perfect course for you