Exciting courses for 14-16 year-olds
Plumpton College provides an individualised vocational curriculum for students wanting to broaden their horizons from year ten onwards.
Specialist vocational facilities and industry-trained and experienced tutors provide an excellent entry point into their chosen vocation. Students are supported and able to develop the skills needed to succeed.
From their starting point, students will experience the highest standards for learning and be supported to progress onto further study up to degree level, apprenticeships and or work. Students benefit from smaller class sizes. Students must have turned 14 at the start of the academic year.
14-16 Elective Home Educated Students
Parents of Year 10 and Year 11 pupils who are home educating their children, can now apply for a vocational programme for their child. The usual schedule of study is three days a week. Students can choose vocational subjects that interest them, alongside their core subjects in English, maths, PSHE and science.
Plumpton College will only consider home-educated students whose parents can confirm their child's home-educated status (e.g. a copy of the de-registration letter). They must have been out of education for at least six months. If accepted onto a course, the student's course will be funded by the Education Funding & Skills Agency. However, costs of course materials and travel (equipment, course handbooks, safety wear) are the responsibility of the parent/guardian. There are currently no bursaries for students on a 14-16 programme.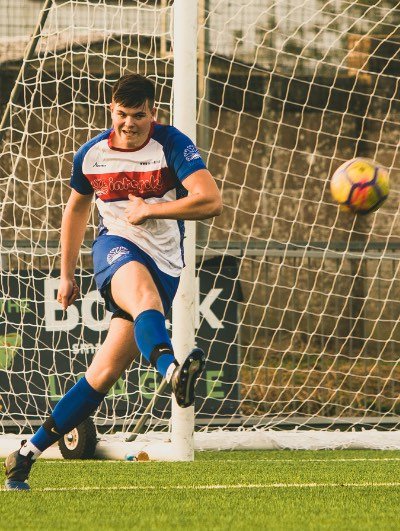 ---
14-16 School Educated Students
We offer Key Stage 4 students the opportunity to explore their interests, enhance their skills and introduce them to vocational-related learning through participation in several inspiring vocational/technical programmes. All courses deliver accredited qualifications designed to assist with a clear post-16 progression pathway.
These 14-16 courses are suitable for students of all abilities. The school release programme will put students at an advantage to progress to higher-level vocational/ technical qualifications, apprenticeships or employment.
Any offer on this programme is dependent on the relevant school agreeing to release the learner one day a week, pay the applicable cost and provide any additional support requirements. Applicants under 16 years of age or compulsory school age on school roll must prove that their headteacher or head of year agree to them studying at the College. All correspondence will be sent via the designated lead/contact at the school.
Apply for the school link programme
Please email enquiries@plumpton.ac.uk for more information on our School Link Programme and an application form. Please note, applications are made via the school the young person is attending.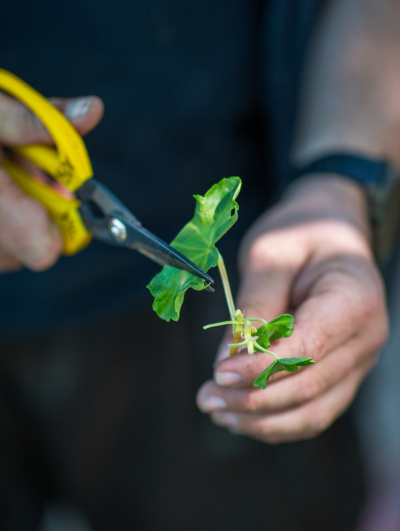 Choose a 14-16 Course
FAQs About 14-16 Study
Application & Interview Process for Electively Home Educated (14-16)
When applications are live, please select the 'Apply now' button. Please complete the application accurately and with as much detail as possible. Applications will be reviewed and interviews arranged in date order of when the application was received. Offer of interview does not guarantee the young person a place at the college.
We are looking for students that demonstrate a passion for their chosen area/s of study and have a long-term goal of working within their chosen industry and perhaps, are already gaining experience in the field. The number of applicants we can accept for each of our vocational courses is restricted due to the Health and Safety guidelines for each curriculum area we offer.
Levels of interest in specific curriculum areas changes year to year, therefore, some courses may become full sooner than others. We may have to cancel interviews if curriculum areas become full sooner than expected. This is not something that we are able to predict.
Many of our courses require students to complete online exams, work portfolios or coursework units, therefore literacy and numeracy skills are important. This will be discussed further at interview and students that start with us will undergo initial assessments in maths and English.
Plumpton is predominantly a Further Education (FE) provider which means we do not receive funding for any in-class support for learners with SEN and EHCPs. Lecturers can differentiate teaching where possible, to accommodate learner requirements and class sizes in vocational areas are, on average, smaller than those found in mainstream Secondary Schools. Please note that that we are unable to offer 1:1 support.
If your young person is successful in gaining a place at the college, high levels of attendance are vital. Due to the nature of our courses, students must be on site to participate in practical assessments and theory assessments. Exam boards state that these must take place on the educational site in view of the assessing lecturer, they cannot take place at home.
Students joining us must be off rolled from any previous school for a minimum of 6 months prior to their start date with us. You will be asked for evidence of this date. The latest date that a student must be off rolled from school for a September 2023 start will be the 13th March 2023.
If your child is not already Electively home educated, but you are considering removing your young person from mainstream secondary school specifically to attend the 14-16 programme, please do not do this prior to receiving a formal offer of a place from the college.
Do I need to reapply if I'm a current EHE student?
All EHE students must pass their first year qualification to progress to the second year. Students do not need to reapply for their second year; and will be sent an enrolment link for their second year that will need to be completed.
When is the application deadline?
Does my school have to be involved in this process?
Yes, any offer on this programme is dependent on the relevant school agreeing to release the learner one day a week, pay the relevant fee and provide any additional support requirements. Applicants under 16 years of age or compulsory school age on school roll must produce evidence that their head teacher or head of year agree to them studying at the College.
Is there an interview process?
Yes, once an application has been received an interview will be scheduled. Questions will be asked about your schooling, including attendance, attitude to learning and what support needs you may have. It is important that a good overview is given so we can make the right decision about the course offer.
A place can only be offered if the school are in agreement and can fund the place on the course.
Do I have to wear uniform?
Schools students do not have to wear their school uniform. Dress is expected to be smart, casual and suited to the course attending with certain clothing requirements for some courses.
The wearing of the college lanyard is compulsory at all times and is a means of confirming students and staff on site.
Departments Offering Courses for 14-16 year-olds