Our governing body of the College - the Corporation - has 14 members
Responsible for the overall functioning of the College, including ensuring the quality of service and welfare for all of our students, our Corporation is also responsible for the financial health of the College; making sure that public funds are used effectively. It's also responsible for monitoring our students – their achievement and retention figures. Our entire focus at Plumpton is on helping you to continue your studies and achieve your learning goals.
All of our governors on the Corporation are volunteers – normally appointed for a period of four years. This is often extended for a further four years depending on performance and the skillset of the member against the needs of the Corporation. This period can also be extended in exceptional circumstances.
Meet the Governors
Julie Dougill - Chair of Governors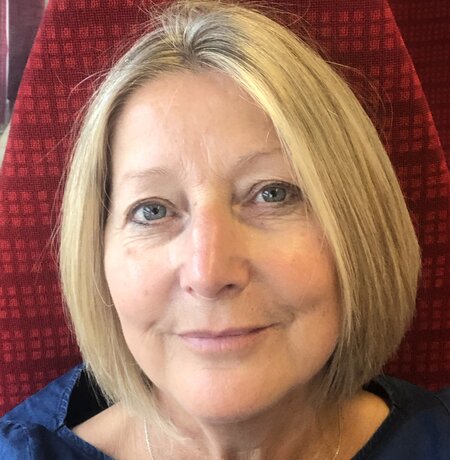 Julie is an Independent Education consultant having previously worked in school improvement for 13 years in a local authority with strategic responsibility for Leadership Development and Governor Services. Prior to this Julie taught in both secondary schools and in Further Education: at a Sixth Form College in Brighton where she was a member of the Senior Leadership Team.
She has experience of teaching on a range of both vocational and academic programmes. Throughout her career in education she has served on a range of school governing boards developing a wide skillset. Julie is passionate about governance and has provided support to Boards and senior management teams in areas such as board effectiveness, preparing for inspections and development of strategic plans.
Julie became Chair of the Board in July 2020. She completed her degree in History at the University of Sussex and then went on to complete a PGCE at Homerton College, Cambridge followed by a MA in Education at the University of Sussex. Julie is also a member of the Search and Governance Committee, Finance Task and Finish group and Remuneration Committee. Julie brings her enthusiasm for the FE sector, land-based provision and education together in her role at Plumpton.
Jeremy Kerswell - Principal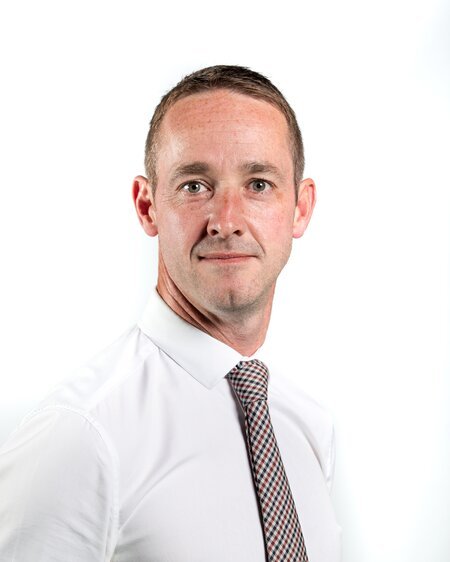 Originally from West Sussex, Jeremy grew up on a small holding, where his love of the countryside and interest in wildlife and animals began.
He went on to study Animal Science at Reading University, and it was after a short period of employment within both the animal and agricultural industries, that he decided to forge a career which would combine his passion for the natural environment with education. Having previously worked at other land-based colleges, including Brinsbury and Hadlow, Jeremy was appointed as the head of Cannington College in 2008, a successful land-based college in Somerset, and was known amongst his peers as the driving force behind its success.
Jeremy took over as Principal of Plumpton College in October 2015. He sits on the boards for Landex and the National Land Based Colleges, is the Vice Chair for the SELEP Skills Working Group and is also part of the Management Advisory Group for WineGB, in addition to chair of the WineGB Education and Training Group.
Doug Jackson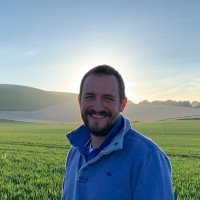 Doug joined the board of governors in 2019. Doug is NFU Mutual Senior Agent and NFU Group Secretary in Kent and East Sussex. Prior to this Doug worked as a business consultant specialising in farming, rural and food businesses.
Doug has been Chairman and Treasurer for Sussex Young Farmers' Clubs, was an officeholder for South East YFC and was National Agriculture and Rural Affairs chairman, council member and was co-opted to the board of management for NFYFC.
Doug has served as a trustee for the South of England Agricultural Society and continues as a council member, Chief Pig Steward and Chairman of the Sheep, Pig and Goat Committee. Away from work Doug is active in bonfire (Commercial Square and Newick) and enjoys spending time at home with his two dogs, tortoise, wife and daughter.
Helen Atkinson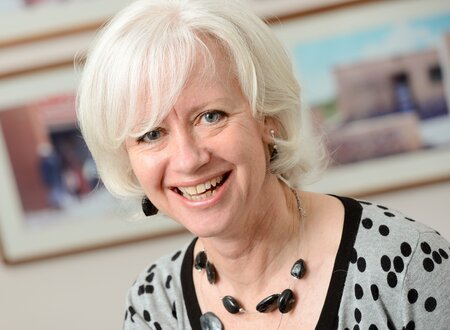 Helen has a range of experience in Higher Education practice and policy, Managerial Accounting and Hospitality; she has an Honours degree, an MBA and a PhD. She started work as a clerk at Barclays Bank, also worked as a Hotel Management. After achieving her degree in Accounting and Finance, she qualified as a management accountant working for Eriksson Telecommunications.
She invested the remaining 30 years of her career at the University of Brighton, lecturing in accounting and leading in quality assurance and enhancement initiatives. Her leadership roles at school and Faculty culminated in a pan-university role of Director of Education, working with the Pro Vice Chancellor to enhance learning and teaching practices across the whole organisation. She has a passion for learning and experience as a school governor. She joined Corporation in September 2019 to volunteer her skills and experience in support of Plumpton's aspirations and continued development.
Mike Atkinson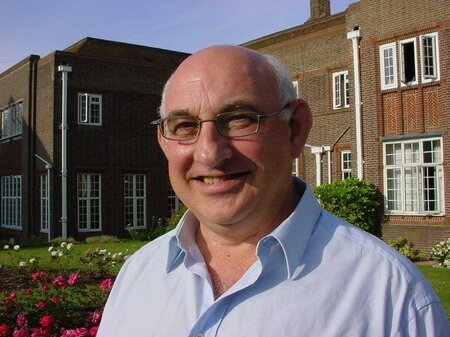 Mike qualified as an accountant with British Coal, and then spent 25 years as a civil servant in the Department of Energy and the Treasury. He has been a Governor at the College since 2002 including 5 years as Chair of Governors (2006-11). He currently chairs the Audit Committee, and is a link Governor for finance, commercial business activities, and health and safety.
Mike was a member of the 2015 Sharp Commission on the role of FE Colleges in the Community, and has represented South East Colleges on the AOC's Governors Council since 2018. He has lived in Plumpton since 1982.
Hilary Knight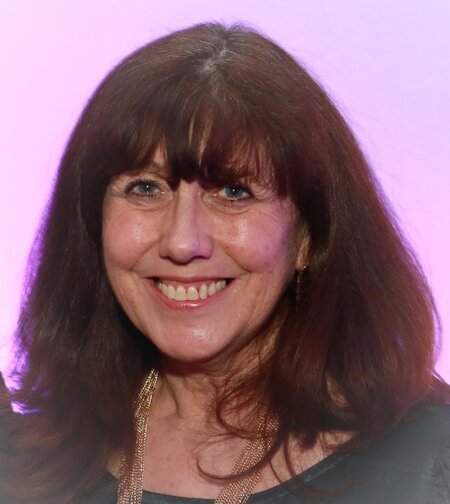 For the past 10 years, Hilary has worked as a local food and drink consultant working in both the public and private sectors. She manages the Sussex Food and Drink Network which encourages collaboration between food and drink businesses with the aim to help them grow. Hilary is a director of Natural Partnerships CIC a not-for-profit company, delivering projects which support the agri-food community across the region including the Sussex Food and Drink Awards. Formerly manager of 'A Taste of Sussex' Hilary has worked extensively in the food and drink sector throughout her career, in manufacturing, marketing, retail and event catering and has wide-ranging experience of the local food and drink sector.
Hilary has been a Sussex resident for over 40 years. Hilary has been a Governor since January 2021.
Tim Laker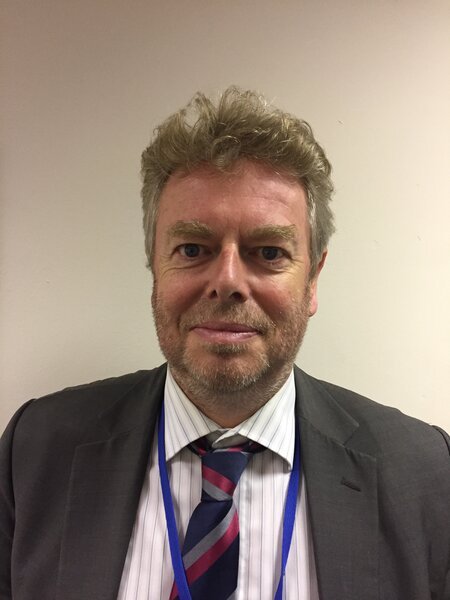 Stephen Wait Vice Chair of Governors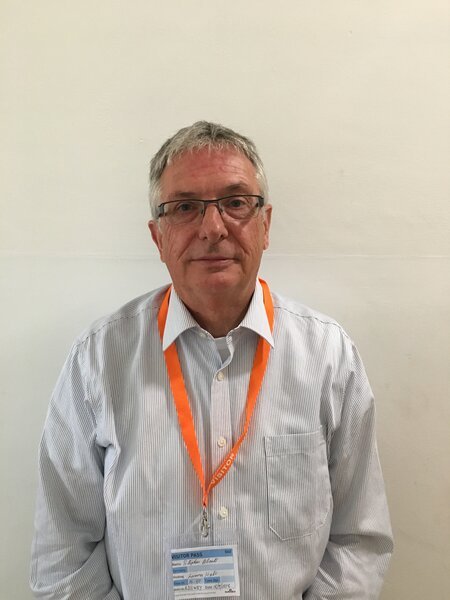 Governor since 2018. Stephen is a biologist and plant ecologist. He has extensive experience of working in the College and University sectors as an academic and in senior management roles, ending his career as Vice Chancellor of Writtle University College.
He retains a keen interest in education and continues to be involved in local botanical and horticultural activities.
Sarah George - Academic Staff Governor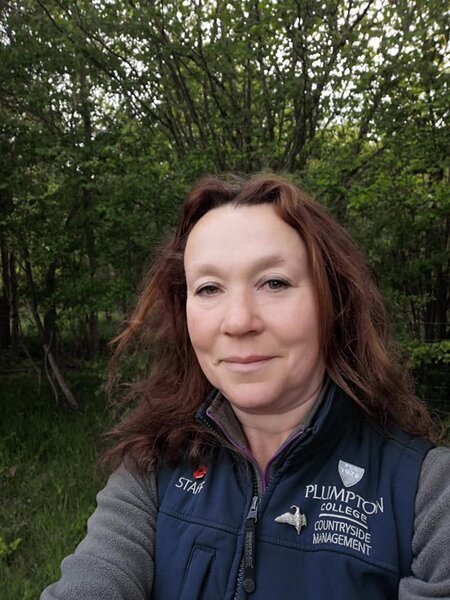 Sarah has lectured in Countryside and Environment department for nearly five years. During this time at the college she has worked as Program Manager, Advanced Practitioner and taught at both FE and HE levels. Although qualified in Countryside Management and Ecology, Sarah has a background working in IT education and training in both educational and commercial settings.
Sarah is passionate about the delivery of quality lifetime education and is inspired by the difference she sees this make to people of all ages. Being an active cyclist, Sarah can often be seen arriving at Plumpton on two wheels. Sarah is also a keen horse rider, has three children and plays an active role in her family business.
Mark Filsell- Co-opted Member of Audit Committee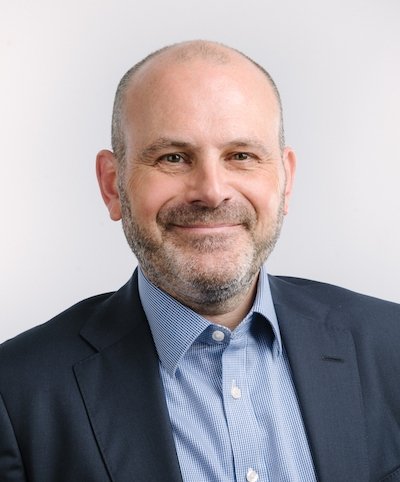 A Chartered Accountant specialising in audit and the Charity and Education sector, Mark is a partner of a medium sized practice based in Lewes. During his previous life at a top ten firm Mark was part of the FE Sector audit team and away from work was a governor of a local federation of primary schools. He is currently a member of the National UK200 Charities and Education Group Committee. Mark hopes to use his experience and expertise to support the Board.
Yvonne Hopkins - Co-opted Member of Audit Committee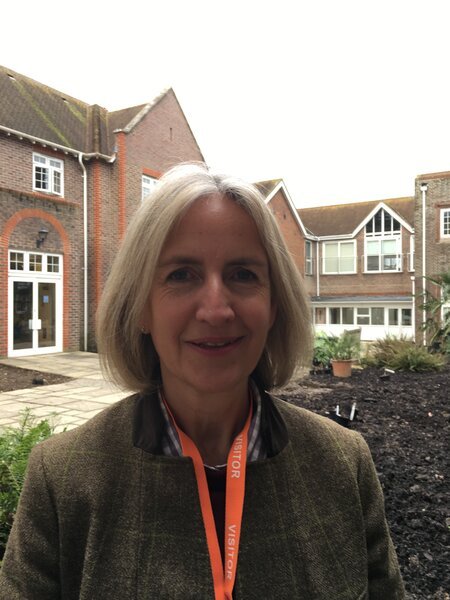 Chartered Management Accountant with keen interest in agriculture and education.
Employed at Frewen College as Business Manager, Yvonne enjoys the diversity of her role at Plumpton and hopes to bring her experience and support of the sector to the Board.
Peter Taylor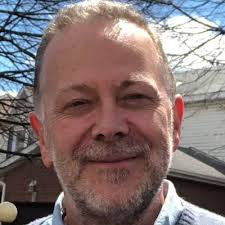 Peter Taylor is Director of Research at the Institute of Development Studies (IDS), located at the University of Sussex, UK. Previously he was Director, Strategic Development, at the Interational Development Research Centre, Canada, where he also led the Think Tank Initiative, supporting policy research organizations in Africa, South Asia and Latin America. He worked earlier at IDS as Leader of the Participation, Power and Social Change Team; as Education Technical Advisor with Helvetas in Vietnam on a social forestry education initiative; as Lecturer in Agricultural Education at the University of Reading, UK; and as an agriculture teacher in Botswana. He has also worked practically in land-based industries, including dairy, horticulture and fisheries. He has interests in theory and practice of organizational development and capacity strengthening, evaluation and learning, and facilitation of participatory and social change. Peter's background is firmly rooted in agricultural education, with a BSc in Animal Sciences from London University (Wye College), and obtained his PhD and MSc in Agricultural Education at the University of Reading. He also qualified as a Secondary School teacher at Dundee University with agriculture as a specialist subject. He has been fortunate to visit, and work in, many countries around the world and is very enthusastic about finding practical ways to connect the global and the local, especially in regard to rural development and land-based education. He became a Governor at Plumpton in September 2021.
How does the Corporation operate?
Our full board meets eleven times a year plus there are also three different committees:
Audit Committee (which meets at least twice a year)
Search and Governance Committee (which advises the Corporation on membership issues and meets when needed)
Remuneration Committee (which considers the pay of the Principal and Clerk)
In addition, small working groups of governors are sometimes set up to consider certain specific issues - for example, capital projects.
Most governors are linked to a particular curriculum or administrative area of the College. Whilst governors aren't expected to get involved in day-to day operational detail (they must avoid stepping from governance into operational matters), we find that the link scheme provides governors with a useful opportunity to get closer to the coalface and understand how the College ticks.
When are the Corporation meetings?
The Corporation generally meets ten times a year with meetings commencing at 5pm. The public are permitted to attend meetings of the full Corporation as observers on prior agreement with the Chair (this can be arranged via the Clerk). The attendance of observers is subject to rulings by the Corporation with regard to confidentially and particular interest etc. If you're interested in attending a meeting, please contact the Clerk. Members of the public are not entitled to attend meetings of committees of the Corporation, unless by specific invitation of the committee concerned ('member of the public' is defined as anyone who is not a member of the Corporation).
The dates of Corporation meetings for the 2020 - 21 academic year are as follows:
• Tue 28th September 2021
• Tue 19th October 2021
• Tue 23rd November 2021
• Tue 7th December 2021
• Tue 25th January 2022
• Tue 22nd February 2022
• Tue 29th March 2022
• Tue 26th April 2022
• Tue 24th May 2022
• Tue 21st June 2022
• Tue 12th July 2022
How can I become a governor?
You'll be very welcome – we're always on the lookout for potential governors. If you think you might be interested or would like a chat about it, please contact Laura Holt, Clerk to the Corporation on 01273 892066 or laura.holt@plumpton.ac.uk.
Contact us
The Corporation is committed to a policy of open governance and we hope that you are able to find the information you are looking for in these pages. However, please feel free to contact our Clerk, Laura Holt, who will be happy to help with any additional information or queries you may have – phone 01273 892066 or e-mail laura.holt@plumpton.ac.uk.
The Clerk maintains a register of governors' interests, which is a public document. Please contact the Clerk if you would like a copy.