Advanced Butcher Apprenticeship
Level 3
An Advanced Butcher Apprenticeship at Plumpton College will equip the apprentice with the skills to progress a butchery career towards supervisory and management positions, within a growing meat industry that needs trained, qualified supervisors and managers.
Butchers progressing to advanced roles in manufacturing companies will often diversify into production management including roles with responsibility for people and/or functions such as sales, quality control or training others.
Equally, butchers advancing their careers in a large supermarket, independent retail or farm shop will be excellent communicators and possess a technical knowledge of meat products that are often supplemented with more generic skills in merchandising, sales, quality and people supervision
It is important for existing competent and reliable staff in a business, to be offered a career path to acquire and develop new skills and responsibilities. This is a cost effective and efficient solution for businesses to recruit and retain staff.
An Advance Butcher Apprentice at Plumpton will acquire the skills, knowledge and behaviours to practice butchery management at the highest level and there are different career paths available based on the job role;
Retail,
Instore or
Processing Butchery.
On successful completion apprentices will automatically be eligible for full membership of the Institute of Meat (IoM).
What apprentices will learn
Precision meat cutting and presentation for commercial and domestic customers
Health and safety practices, and food safety and hygiene systems to management level
The principles and science of meat
Knowledge of meat and poultry, its selection and provenance
Processing techniques
Artisan practices and preparation of wet and dry meat, including curing, smoking and making pies and sausages
Business profitability and how to maximise productivity, efficiency and customer care
Merchandising and labelling
Staff recruitment, mentoring and staff appraisals
Specialist skills: retail shop, processing plant or in-store supermarket butchery
Qualifications Awarded
Apprenticeship Certificate
Level 3 award in food safety supervision for manufacturing
Level 3 award in hazard analysis and critical control points (HACCP) for food manufacturing
Level 3 award in health and safety in the food supply chain business
Level 2 in math and English (if applicable)
Delivery model
A blended learning experience with a mixture of live online learning and attendance at Plumpton College Butchery School in East Sussex, approximately every fortnight (term time only). Quarterly workplace competency and efficiency observation and assessments.
End Point Assessment
Knowledge test
Observation
Project and presentation
Apprenticeship Grading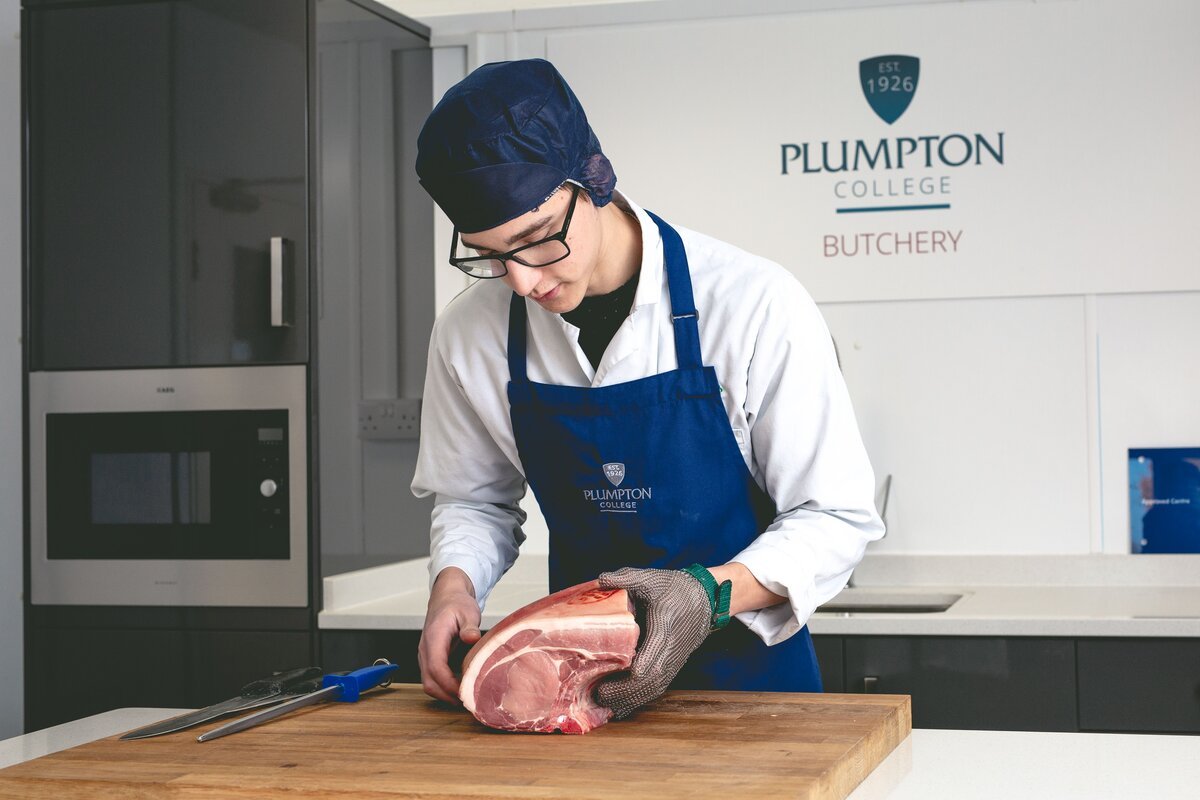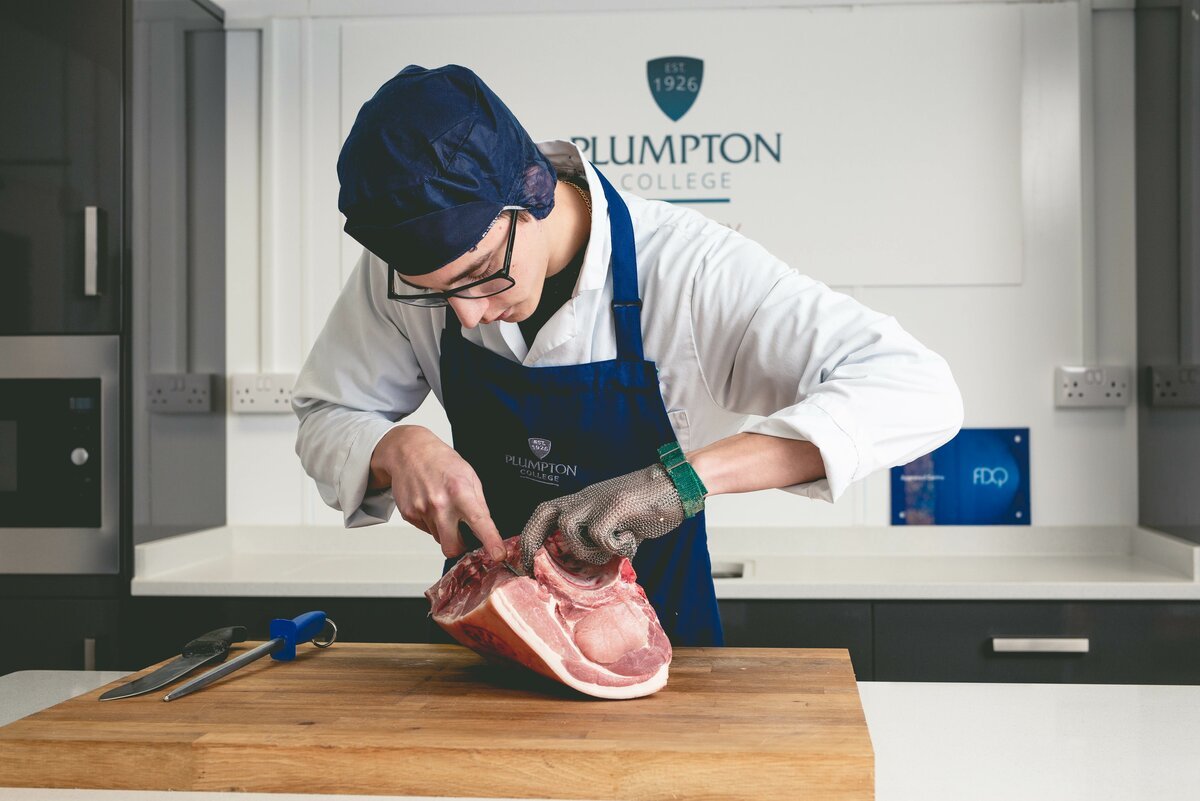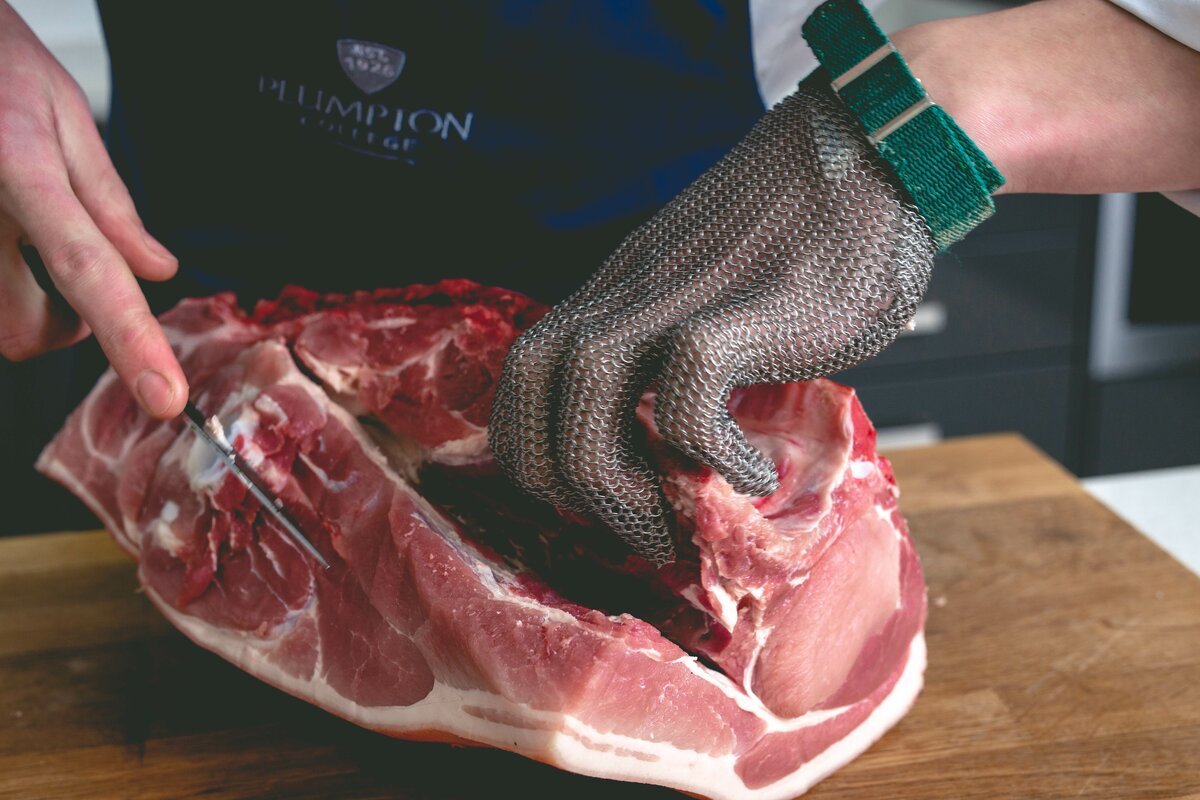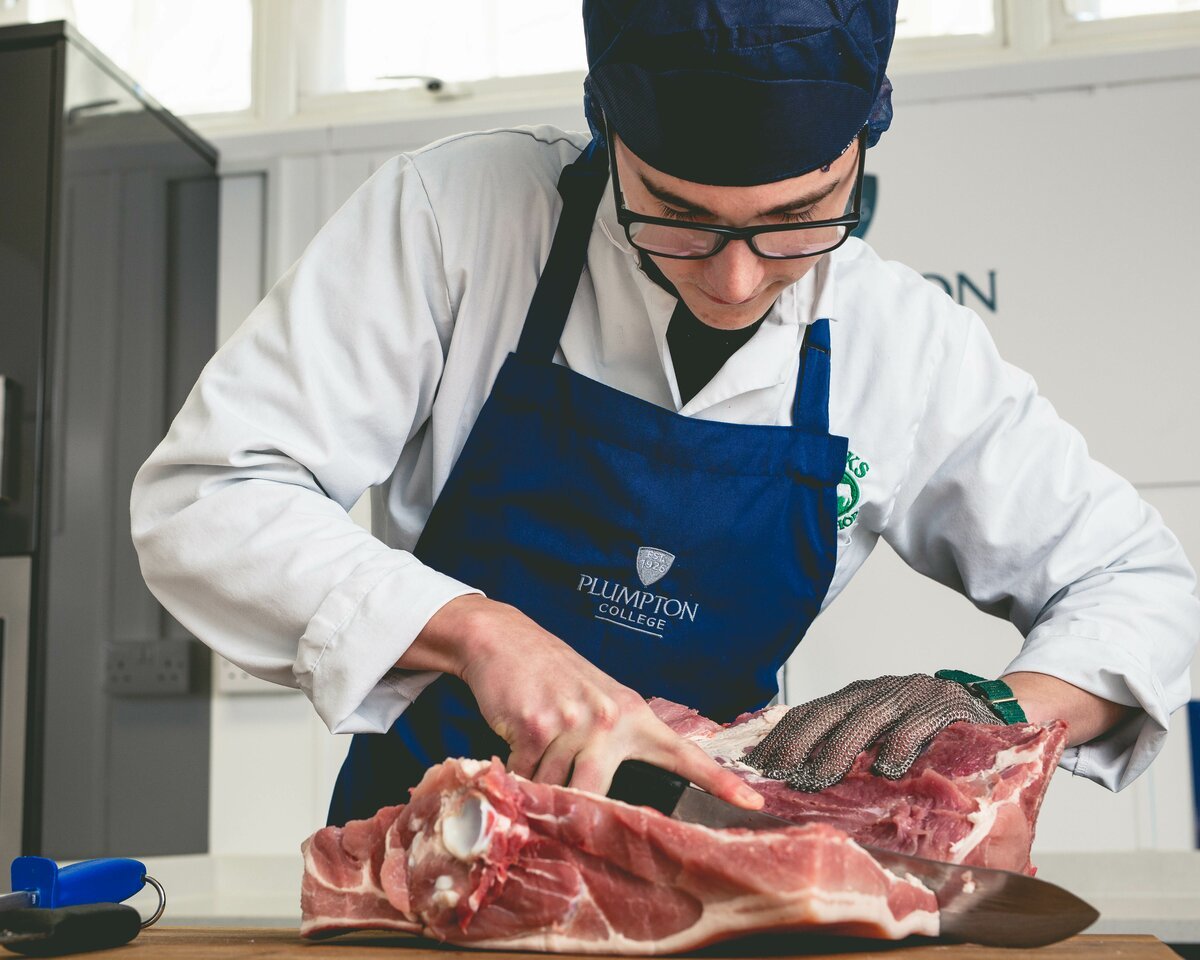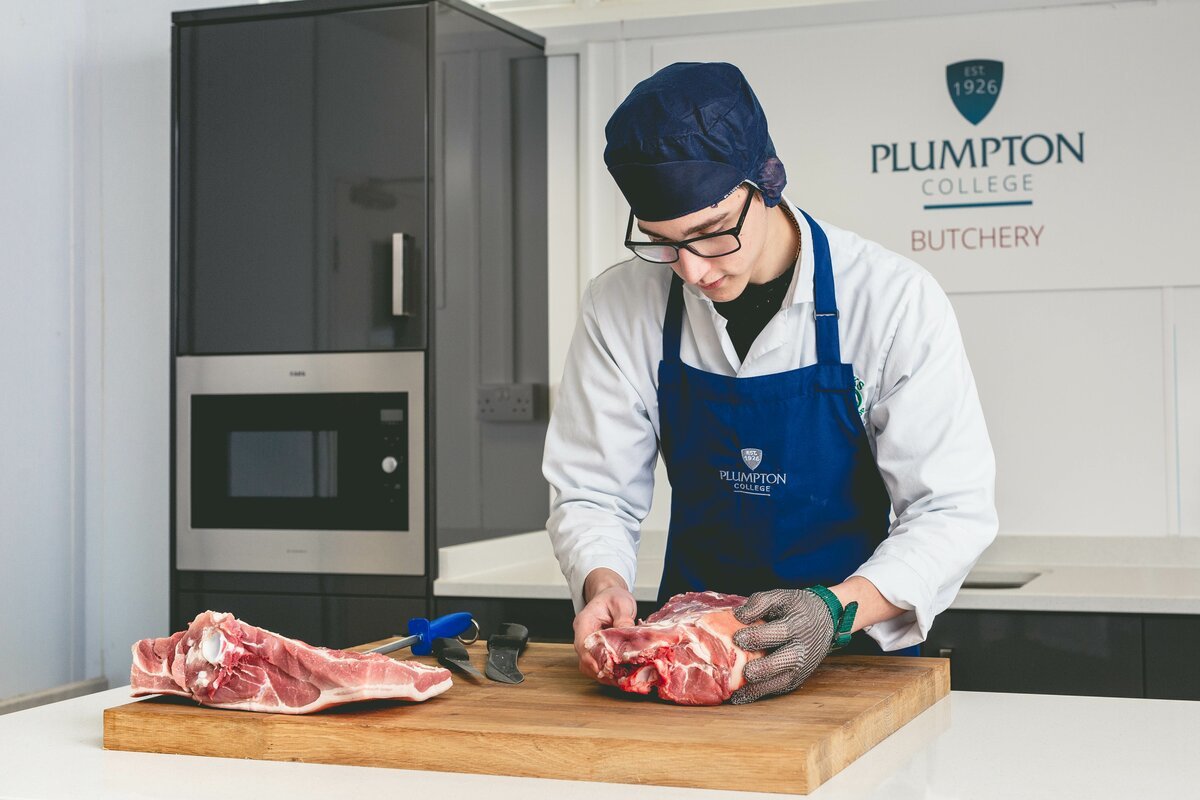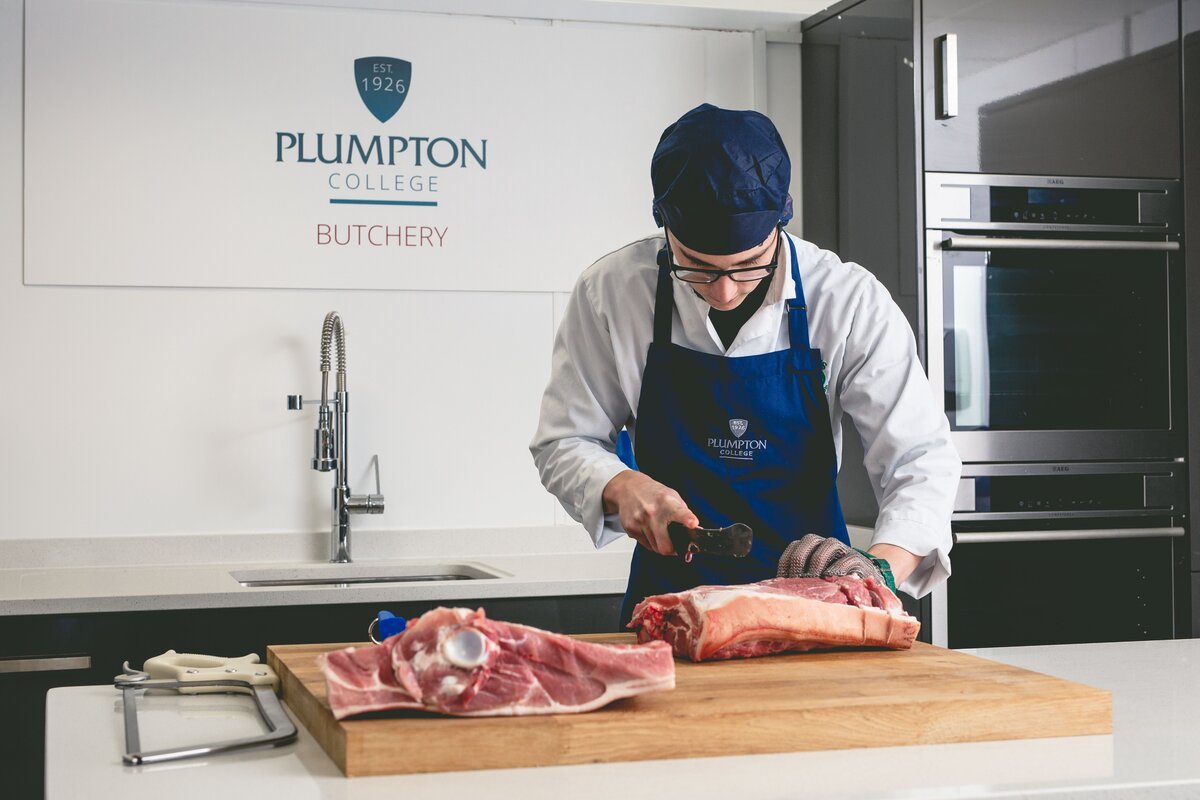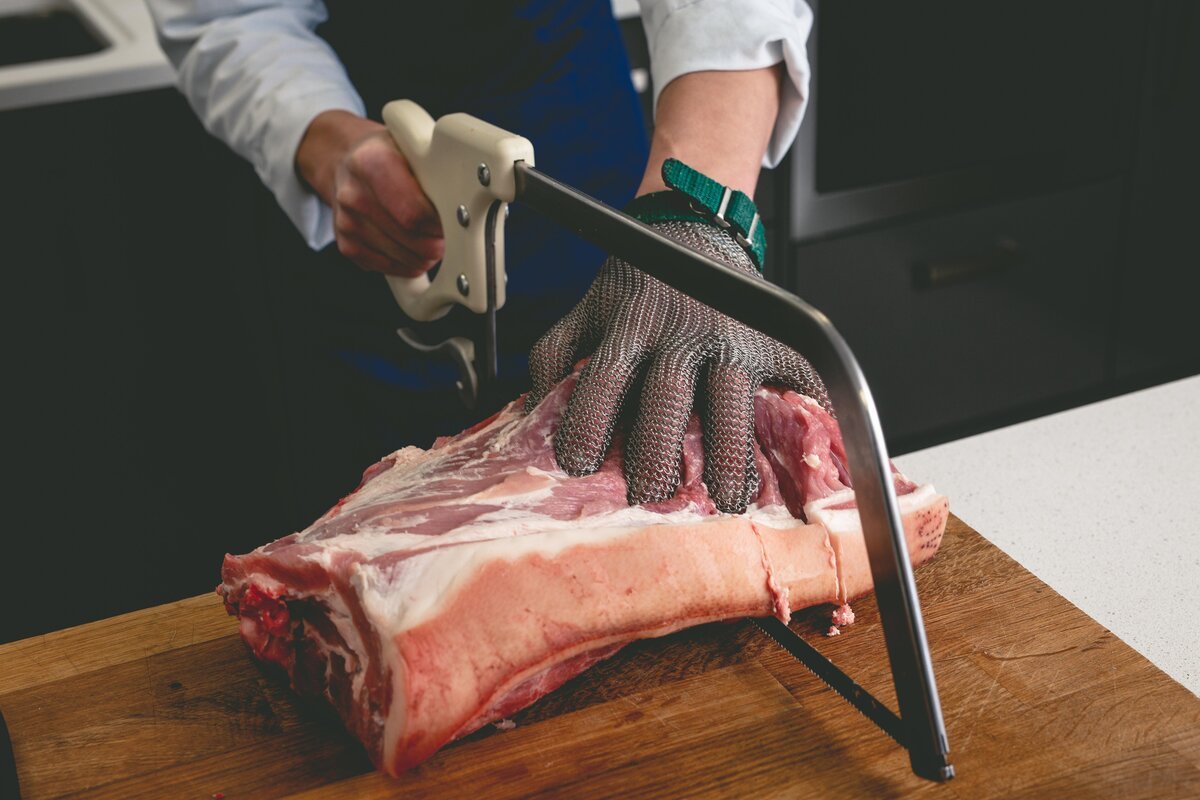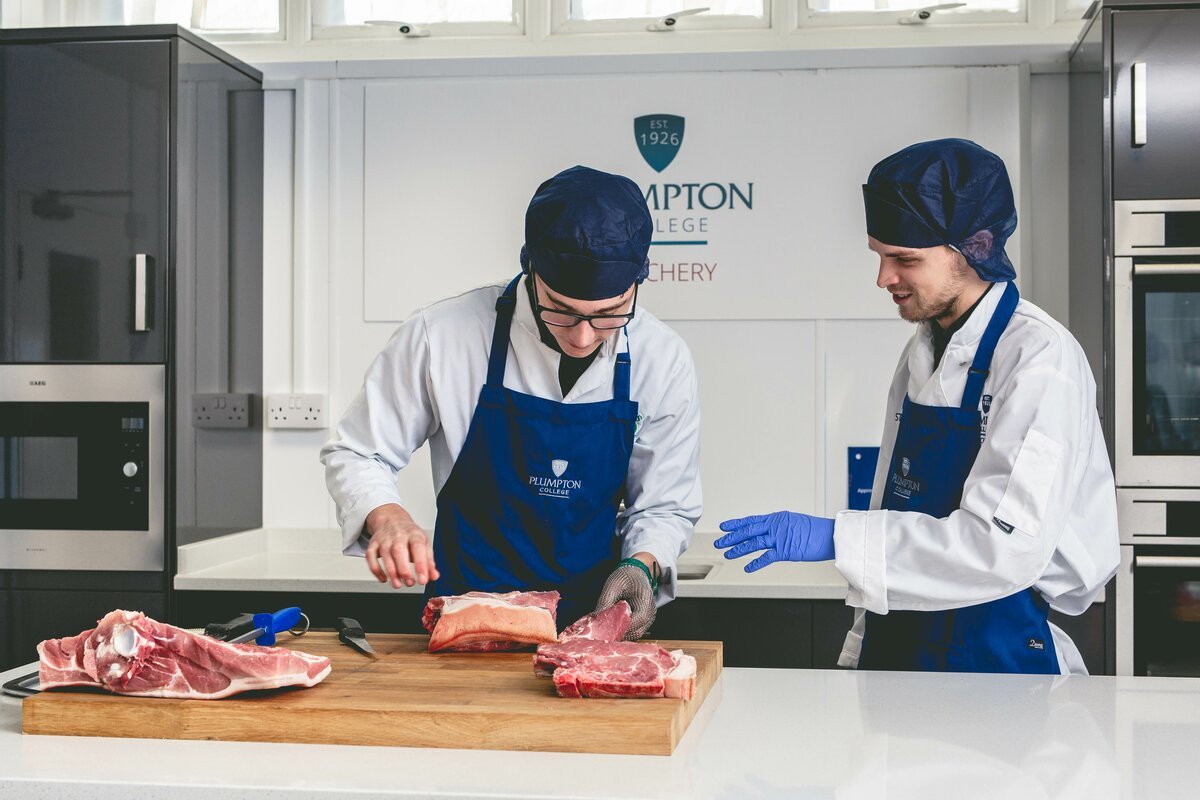 Course details
| | |
| --- | --- |
| Duration | Typically 18 Months |
Entry Requirements
Maths and English Level 1.
Job role suitability assessment.
Level 2 Butchery qualification or extensive previous industry experience.
To enrol onto an apprenticeship programme you need to be employed with a contract of employment. If you have an employer lined up or are already employed please contact our Apprenticeship Team on 01273 892127 or via email.
If you do not currently have an employer please visit the main Apprenticeships page for guidance on how to find and apply for an apprenticeship opportunity or register for our Talent Bank service.
A Plumpton Butchery School Advanced Apprentice will learn in small groups in modern facilities equipped with very best industry standard equipment.

The apprenticeship delivery team has over 50 years' experience leading retail, wholesale and food training delivery businesses and are passionate about providing the best possible managers for the future needs of the meat, food and associated sectors.
Ready to take the next step?