Plumpton College Restoration Project at Stanmer Park Walled Garden
24 June 2019 13:59 - 13:59
Plumpton College, together with partners Brighton & Hove City Council and South Downs National park have been successful in gaining funding through the Heritage Lottery Fund and BIG Lottery Fund's 'Parks for People' scheme to a launch a restoration project at the Stanmer Park Walled Garden. Plumpton College will take the lead along with Buxton Building Contractors Ltd to restore and rebuild the Walled Garden, transforming it into a destination spot for Brighton locals, and visitors from across the country.
The Walled Garden will be an all-encompassing spot where visitors will have the chance to delve into an Eden Project style garden, shop at an artisan marketplace to purchase Plumpton Estate products such as Plumpton College wine, cheese and more, and will also serve as a window into the horticultural courses on offer at the College. Plumpton horticulture students will be taking charge of the grounds, ensuring they are kept to a high standard, and conducting their studies in the glass surroundings of the building, bringing their learning to a fourth dimension so visitors can see exactly how they perfect their skills. The new horticultural campus will be a centre of excellence in the South East and is made possible through funding from Coast to Capital Local Enterprise Partnership.
The driving factor of the project is to restore a once treasured point of interest nestled in Stanmer Park, encouraging a wealth of prosperity and taking visitors on a historical journey from the beginning of the Walled Garden, to how it stands now.
Construction began this week and is aiming to be completed by the summer of 2020. The reconstruction has been appointed to Buxton Building Contractors who have extensive experience of historic landscape restoration work.
Stanmer Park has always played a major role in Plumpton College, offering a wide range of full-time and part-time horticulture courses. At present, it has an impressive range of glasshouses filled with plants which are maintained by a variety of different methods, a large spread of garden beds occupied by varying plants and flowers, and a few intimate classrooms.
Commenting, Councillor Anne Pissaridou, Chair of the city council's Environment, Transport and Sustainability committee said: "We are delighted to be witnessing the start of this exciting new chapter in Stanmer Park's fascinating history. The community has been involved with Stanmer for many years and this project will build on their valuable work to protect and celebrate this precious green space asset, while hundreds of new education, volunteering and learning opportunities and activities will enhance everyone's enjoyment of the park for generations to come."
James Hibbert, Deputy Principal at Plumpton College said: "We are excited for the project to begin, and to start seeing the plans come to life. The first part of the Walled Garden to be developed is the new horticultural space and campus. We look forward to welcoming new students to that campus over the next academic year, and the opportunities for us through the Walled Garden to showcase and teach horticultural excellence to students on the doorstep of Brighton."
There is a horticulture course Information Event this Thursday 27th June, 4pm-7pm, where prospective students are welcomed to enjoy an afternoon tea in the sun and look ahead to the exciting developments on the site.
Information about the project and how to get involved will be shared via social media and on the project website www.brighton-hove.gov.uk/stanmerproject
Learn more about our history
Since the original 400-acre College farm was bought back in 1919, Plumpton College has certainly seen a lot of changes.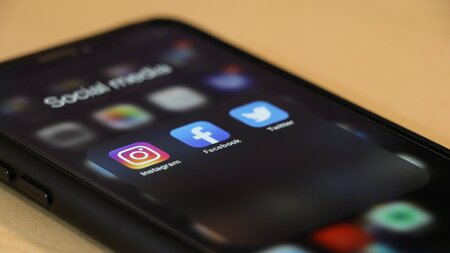 Stay connected
Keep up to date with us online. Give us a like and follow us on: