Principles of Dog Grooming
Level 1 Plumpton College Certificate
Are you ready to start your career in dog grooming? This will give you the platform to begin...
This course is designed to give you an insight into the Dog Grooming industry, including recognition of basic canine behaviour, identification of different breeds and their coat types, and basic techniques to practice such as bathing, drying and nail clipping.
The course is designed for those who are considering a career in dog grooming and want to gain some basic skills, those who would like to learn to complete basic grooming on their own dogs at home, or students who are looking to progress on to the Level 2 Certificate in Dog Grooming.
Course Outcomes:
Recognise health and safety Issues
Identify basic canine behaviour
Identify different breeds and coat types
Name grooming equipment and when to use it
Demonstrate the ability to dilute shampoo correctly
Demonstrate the use of the equipment by grooming a dog
Course details
Dates & Location

Apply via the link on your preferred date:

1 day a week, for 5 weeks | 9am - 4pm

2024/25 exact dates TBC:

1 day a week, for 10 weeks | 5:30pm - 8:30pm

Costs

£395 (£195 course fees, £200 material fees).

Funding assistance of £195 may be available subject to eligibility:

Free funding* may be available for adult courses if you're aged 19+ either unemployed and in receipt of a means-tested state benefit, looking to get into employment, OR 19+ who can prove they are on a low income earning less than £20,319.

*does not include material costs.
Entry Requirements
Minimum 16 years of age.
Very well organised. Great balance of theory and practice.
Fantastic facilities - the whole salon was kept immaculate.
Other courses that may interest you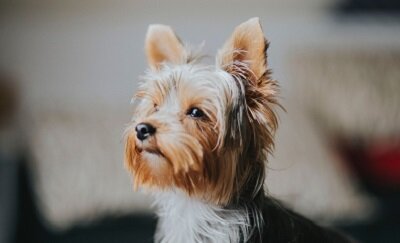 Dog Grooming Parlour
Professional Grooming Service led by our expert team and trainees.
Book a bespoke course for your organisation
We can offer bespoke training courses, tailored to your organisation.
Employer with a vacancy?
Do you have a vacancy? - part time, seasonal or full time that isn't an apprenticeship that we can promote to our network?
Ready to take the next step?