Plumpton College are proud to be training the next generation of groomers. We offer a full range of dog grooming services through our expert teaching team and trainee students, delivering industry best practice with your dog's care and wellbeing at the centre. Established for over 25 years, we now have two parlours based in East Sussex.
Our Facilities
Dog Grooming Parlour - Plumpton College
---
The parlour is based at our college campus, just outside of Lewes. The parlour offers the full services, but will be undertaken by our students studying with the college. This parlour offers concession rates where your dog will be cared for by our team of expert teachers and trainee groomers.
Opening Hours
Open Daily 8.30am – 5.00pm
(Trainee Students – Concessions Apply)
Free Parking on campus, BN7 3AE
Dog Grooming Studio – One Garden Brighton
---
New for Spring 2022, The Plumpton College Dog Grooming team are opening a new studio within Brighton. Based at the college's destination garden, the studio has both a trainee and commercial team offering various services. The studio will be a hub for education, with Dog Grooming courses also run from this location.
Opening Hours
Open Daily 9am – 5.00pm
Monday and Tuesday
(Trainee Student – Concessions Apply)
--
Wednesday – Saturday 9.00am - 5.00pm
(Professional Dog Grooming Team)
Parking at Stanmer Park, Patchway Carpark, Charges apply
01273 892046
Services & Pricing
We consider every dog separately and will take the following factors into consideration:
​Size of the dog
Grooming history
Stage of the coat and it's condition
Thickness of the coat
Medical Conditions
Dog's age
Dog's behaviour
Neutered or not neutered
We are proud of our work and do not want to overcharge you, neither do we wish to underestimate our work. Please be as precise as possible when describing your dog to us so we can ensure we provide you and your dog the best possible service at the right price.
If you have questions or are unsure of how to assess the condition of your dog, please do get in touch with the team, we are happy to help.
Full groom:

Breed Standard

Small - Jack Russell, Dachshund, French Bulldog, Chihuahua, Pug

£30

Bichon Frise, dachshund, Toy Poodle, Shih Tzu

£40 - 45

Border Terrier, Sheltie, Norfolk, Norwich, Patterdale

£42

Beagle, Greyhound, Bulldog, Dalmation

£35

Cockapoo, Cocker Spaniel, Springer Spaniel, Miniature Poodle

£48 - £55

Westie, Wire Fox, Scotty, Cairn, Miniature Schnauzer, Welsh, Lakeland Terrier

£50

Large - Labrador, Boxer, Pointer, Weimaraner, Vizla, Great Dane

£45

Standard Poodle, Labradoodle, Border Collie, Setter

£55 -£65

Golden Retriever, Newfoundland, Collie, Airedale, Husky, Portugese Water Dog

£55 - £80

Customised to clients' needs and breed/ cross breed of dog

Inline with prices above

Bath and trim

From £48

Hand stripping

From £48 - £80 increase of price dependant on dog size discussed at booking

Bath and de shed for long coated breeds

From £45 - £80 increase of price dependant on dog size

Short coated breeds bath and de-shed

From £35 - £45 increase of price dependant on dog size

Puppy introduction packages (3-6 months of age – must be 3 grooms 2 weeks apart)

£35 per groom

Pre-Pay £100

Paw treatment (paw balm)

£5 (as part of a groom)

Bath and Brush

From £30

Nail clipping

£15 by appointment

Ear Cleaning

£8
Some Of Our Apprenticeship Partners
Apprenticeship Offers
At Plumpton College we specialise in a broad range of land-based apprenticeship programmes.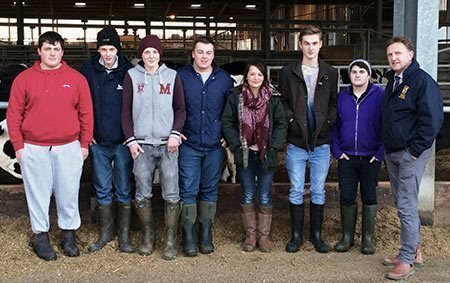 Apprenticeship Recruitment Service
At Plumpton, we want to take the headache out of recruiting apprentices by providing a service designed to support you in finding the right talent for your business.