Land Based Service Engineer
Level 2 Apprenticeship
Land Based Service Engineers will typically work on the employer's premises under supervision and where appropriate and safe to do so work on their own initiative.
They work on a diverse range of tasks and machinery, plant and equipment specific to their sector within the land-based engineering industry.
For example this could include:
Preparation of new and second-hand machinery for sale or hire
Pre-delivery inspection of machinery carried out in accordance with manufacturer's and employer's procedures
Performing routine service and maintenance operations in accordance with manufacturer's schedules and employer's instructions
The preparation of equipment for repair for example, cleaning, dismantling and reassembly of machinery and their component parts, this may be carried out under supervision or in accordance with procedures or written briefs
Conducting routine machine operation and systems testing.
Handing over machinery plant and equipment to the control and use of others in the workplace. For example a senior technician
These operations typically take place under the supervision of a senior technician in the workplace or on the customer's site, in which case work may be undertaken outdoors. The nature of the job role presents challenges ranging from routine maintenance to the repair of elementary mechanical faults. This requires a diverse blend of skills, industry underpinning knowledge and the disciplines required for environmental and safe working practice.
What apprentices will learn
Environmental, safe working and legal requirements
Use of specialist tools and equipment
Thermally and chemically joining metals and components
Advanced technical and engineering principles of land-based engineering machinery, plant and equipment
Service, maintenance and repair principles and practices for complex machinery, plant and equipment
Accessing, interpreting and applying technical data
Diagnosing faults and verifying machinery
Apprenticeship Qualifications
Apprenticeship Certificate
Level 2 Diploma in Land-based Engineering
Level 1 Math and English Functional Skills (if applicable)
Delivery model
A mix of weekly practical learning (three weeks a month) at Plumpton College with one online delivery workshop (forth week in every month) which will include skills and knowledge assessment and undertaking practical learning alongside quarterly workplace competency and efficiency observation and assessments.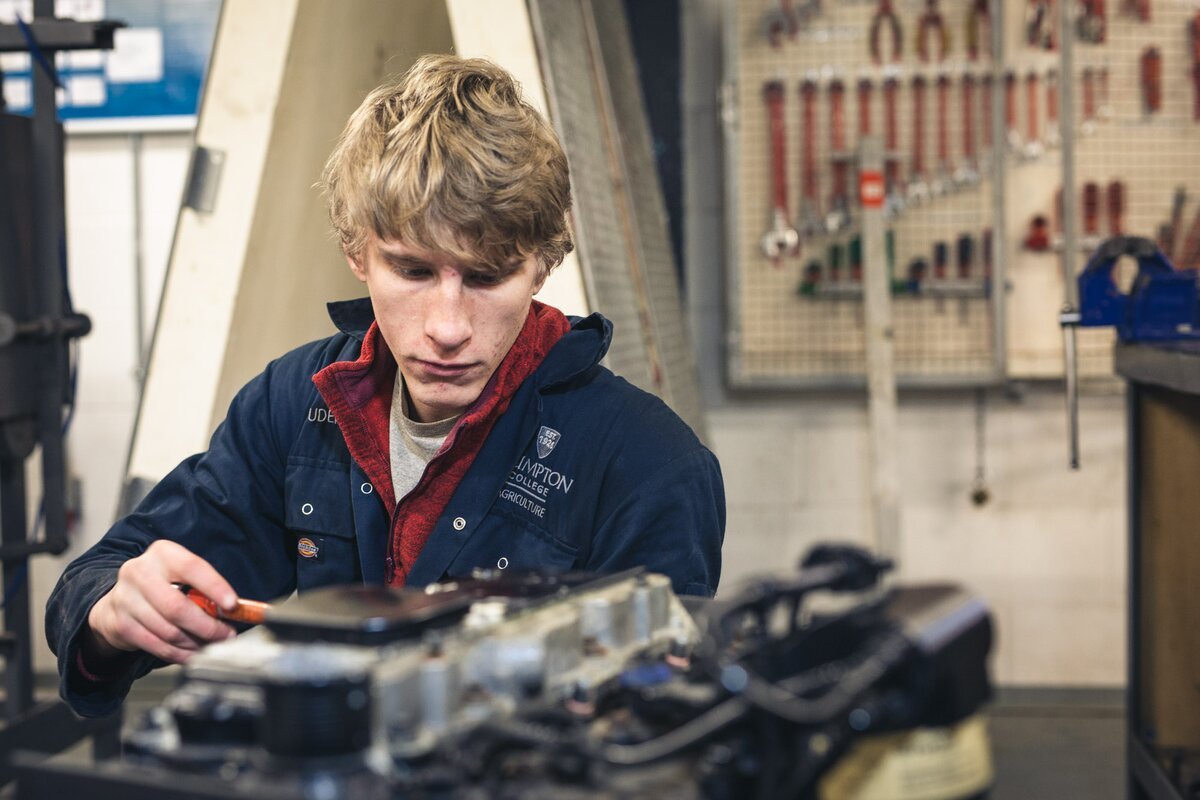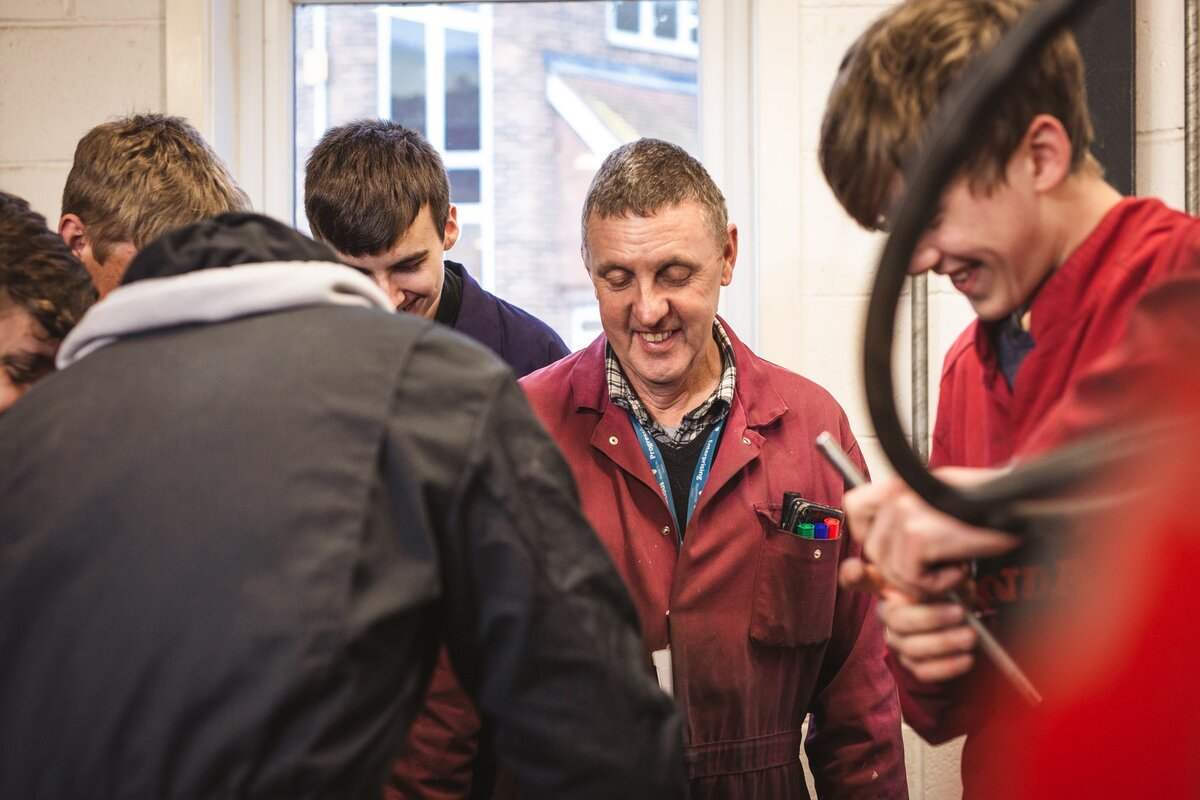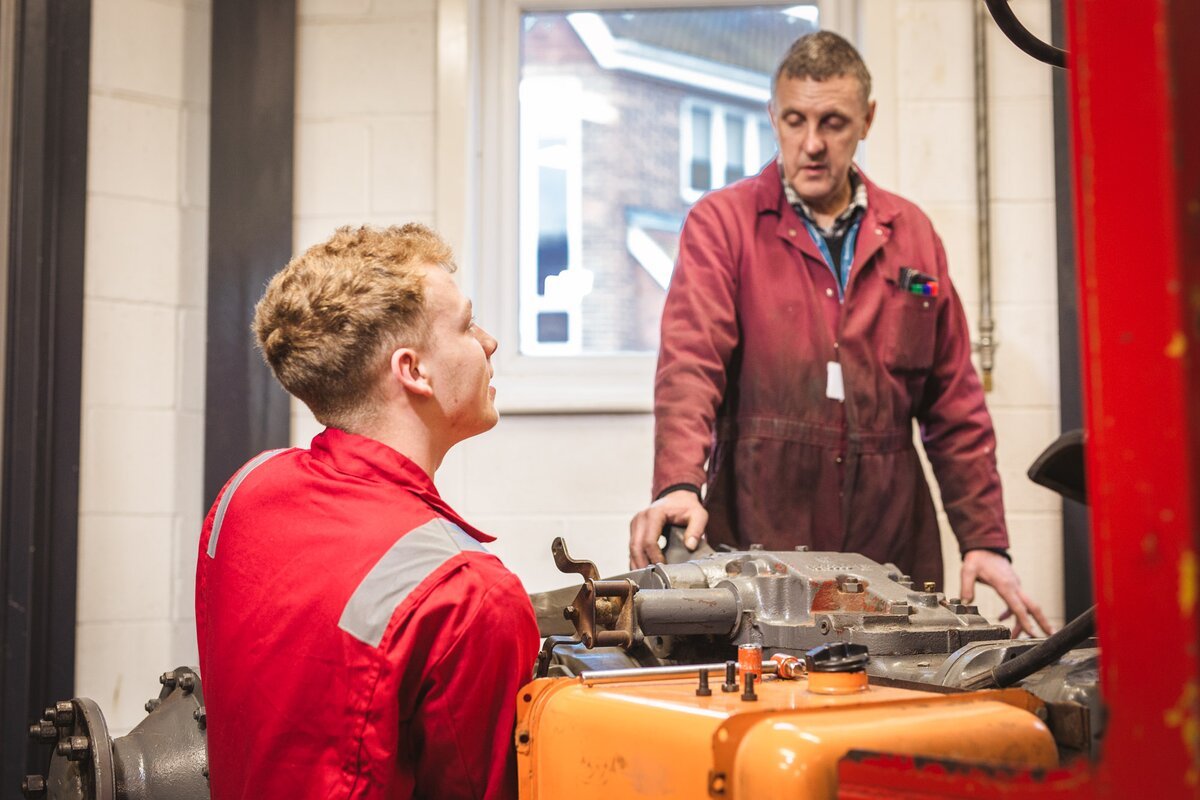 Course details
| | |
| --- | --- |
| Dates & Location | Next cohort enrolment in August/September 2023 with commencement of in college delivery from October 2023 |
| Duration | Typically 22 months (some apprentices could complete sooner depending on their previous experience and qualifications, their perfomance during the apprenticeship and the opportunity to develop their skills and knowledge in the workplace) practical period with 3-month End Point Assessment window. |
| Costs | Costs to the employer will be dependent on several factors such as age of apprentice and size (number of employees) of the business. Please contact our Business Services team on 01273 892127 for more information. |
Entry Requirements
Maths and English assessment
Existing skills, knowledge and behaviour assessment
To enrol onto an apprenticeship programme you need to be employed with a contract of employment. If you have an employer lined up or are already employed please contact our Business Services team on 01273 892127 or via email.
You must be in a role that will allow you the opportunity to develop the necessary skills, knowledge and behaviours set out in the apprenticeship. Additionally, apprentices must have a working level of maths and English that will allow successful achievement of level 1 functional skill prior to the end point assessment.
If you do not currently have an employer please visit the main Apprenticeships page for guidance on how to find and apply for an apprenticeship opportunity or register for our Talent Bank service.
If you are an employer and would like to recruit or enrol an existing employee onto an apprenticeship please contact our Business Services team on 01273 892127 or via email.
Industry experienced tutors and workplace coaches delivering outstanding learning in industry spec workshops. Apprentices can undertake additional qualifications to enhance their learning experience at a reduced price.
Ready to take the next step?