Level 3 students support a local primary school with a rainwater harvesting project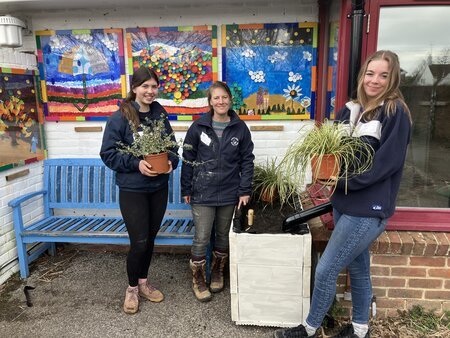 The Sustainability Committee at Plumpton College have gone on tour! Part of their outreach has led them to St Margaret's Primary School, along with Animal Management students Victoria and Blayne, to work on a rainwater harvesting project with the Ouse and Adur Rivers Trust (OART).
Before Christmas, Plumpton College ran an Apprentice competition for Level 3 students. Victoria and Blayne formed H2O (Help 2 Overcome), where they were finalists. Their brief was to find ways to tackle environmental issues around campus and suggest areas of improvement based on their investigation, and then to present to Lord Alan Sugar (aka Principal. Jeremy Kerswell)!
The brief tasked them with finding exactly what Plumpton College was already doing to tackle the growing environmental issues around campus and suggest improvement areas based on their investigation. They had to present the findings as a team and were judged on their research and presentation.
H2O's project was to harvest rainwater from the buildings and structures around the campus and use the water in various ways, such as watering plants and providing water for the animals at Animal Management Centre. Their work at Plumpton College would transition nicely into the project at St Margaret's primary school!
The project at St Margaret's is funded through Lewes District Council's partnership with OART as part of the council's natural flood management scheme to support sustainable activities to reduce and slow the flow of flood water reaching and overwhelming water courses. Working with Rachel Paget, senior project officer at OART, several different rainwater harvesting techniques will be employed at the school – living planters, water butts and new guttering on storage sheds. The new guttering will direct rainwater to a new swale to help maintain water levels in the school's spring feed pond so it can maintain its levels of biodiversity and provide a learning resource to educate and inspire the children.
H2O spent the morning working with the children of St Margaret's to construct, connect and fill the living containers to the existing rainwater downpipes on the school building. Everyone had a great time, enabling Victoria and Blayne to gain real life experience to help implement their project on the Plumpton College campus. It also gave them the experience of working and building relationships with younger people, to which one of the schoolchildren asked them, "Will we see you again?!" They gained new practical skills in building and filling the planters and gained exposure to working with outside organisations and funded projects.
Learn more about our history
Since the original 400-acre College farm was bought back in 1919, Plumpton College has certainly seen a lot of changes.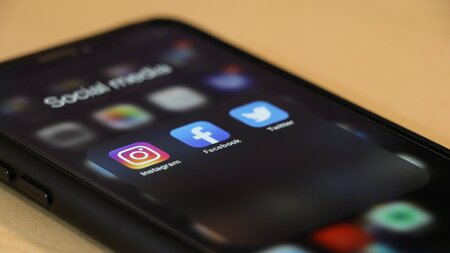 Stay connected
Keep up to date with us online. Give us a like and follow us on: