Hear from our past and present students
We are so proud of all our Wine Division students and alumni, and we love to keep in touch with them and hear about all their successes, and follow them on their different career journeys.
"When you study Wine at Plumpton College, there really are so many opportunities at your fingertips within this growing and rewarding industry."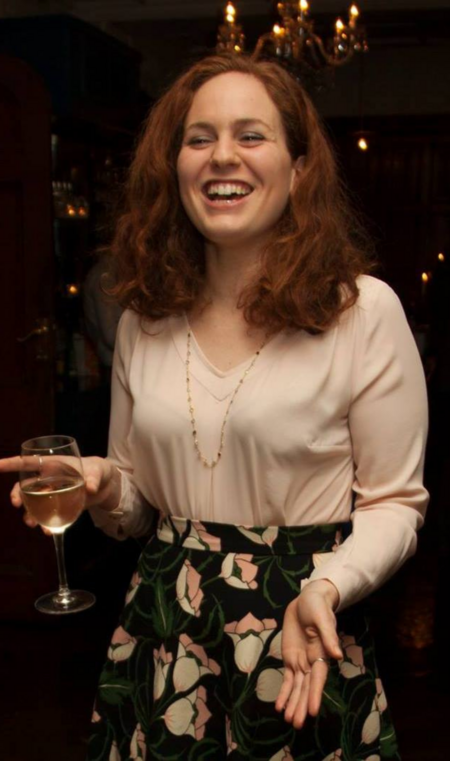 Elizabeth Spake, BA International Wine Business
After several years working in the music industry, I felt ready for a new challenge. Undertaking a course at Plumpton seemed an ideal introduction to the wine industry through Plumpton's network of alumni and business connections. I started my second and final year of studies this September. With the ongoing COVID-19 crisis, we were reliant on remote learning for the spring term, and whilst I miss the conviviality of our lectures, we are staying in touch and laying down the groundwork for next year's studies by keeping track of industry responses to the crisis."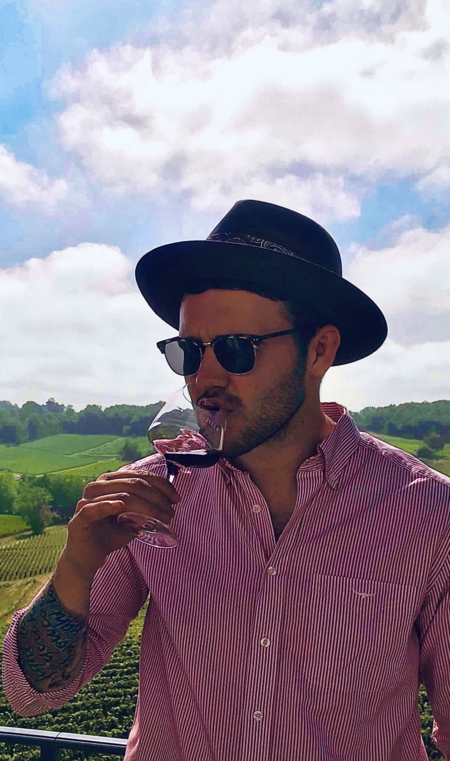 Callum Fitzpatrick, BSc Wine Production
"Whether it's on a vineyard or in a winery, for me the production of wine is the perfect balance of science, engineering, hard work, and a very delicate craft. You learn new skills every week and whilst the practical aspect of this course is a real attraction, the incredible lecturer's back up the practical side of things with well-structured and very detailed theory work, across an abundance of interesting modules. My advice to prospective students is to be prepared to get your hands dirty! But don't be afraid if you don't have an in-depth knowledge of wine. The amazing staff and students here will help you develop into a future expert."
Natalie Agyapong, Wine Production Student
" I do enjoy the practical side of things - you get to work in the vineyard and the winery and it's a very hands-on experience".
Read our Q & A with Natalie here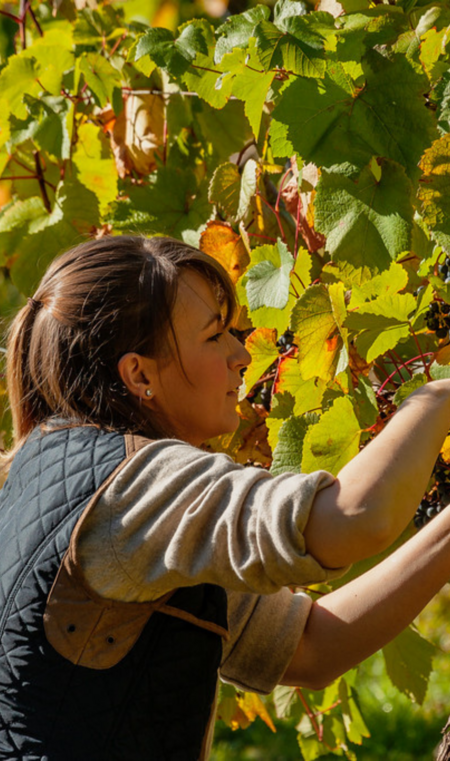 Sophie Kneller, BA International Wine Business
"I decided I wanted to readdress the work life balance and so decided to take a break from the restaurant floor and "go back to school". I found Plumpton through my own research when I started looking into various different areas of further study and decided to go for it and get myself a degree. I chose to study International Wine Business because I've always been fascinated with business and I'd always enjoyed drinking wine and the little bits of knowledge I'd picked up through my hospitality days kept me interested but I wanted to understand the subject more."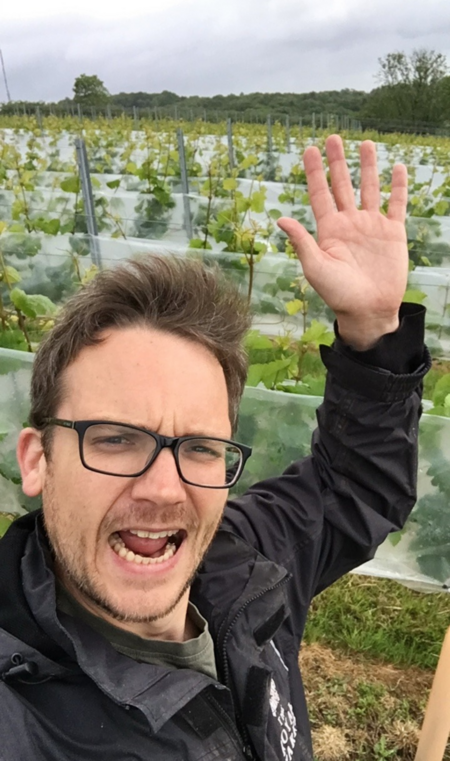 Sam Hill, MSc Viticulture & Oenology
"With my science background, I thought that the Plumpton MSc. was the perfect way to learn about the industry and feed my curiosity. I studied part time so I was able to fit it around my job at the time and keep paying the mortgage. I enjoyed the course immensely and really enjoyed my "day off" once a week to go and learn about wine production and viticulture.
For anyone considering the MSc, I would make sure you spend your summer before the course starts wisely. If you can, get a placement at a vineyard or winery to start to learn the ropes. And then take all the opportunities that are offered to you at Plumpton and take full advantage."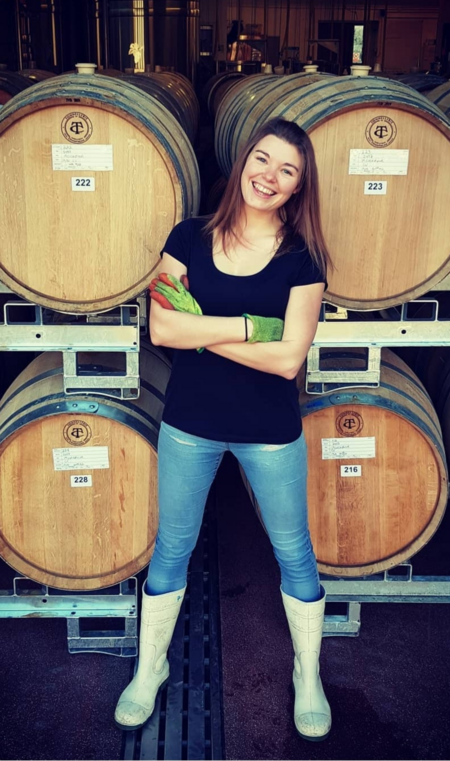 Zoe Driver, MSc Viticulture & Oenology
"I am doing the MSc Viticulture and Oenology on a part time basis. I started in 2018 and have finished with the exception of my dissertation, due early next year. It's been the perfect course for me as it's more about in-depth wine science as opposed to practical study.
I would encourage anyone looking to work in the wine industry, production or otherwise, to get some form of education. It will put you in good stead for employment and allow you to develop your skills, plus you will meet lots of like-minded people! Plumpton offers a variety of courses from beginner to advanced, and from production to business – do your research and speak to the team there who can help point you in the right direction."