Level 3 Apprenticeship
As a Arable Crop Technician, you will be responsible for optimising crop yields through establishment, management, harvest, and post-harvest operations, while maintaining and improving the surrounding environment.
You will also need to keep up to date with technological advances and innovations. A Crop Technician requires self-motivation and the ability to work independently and as a team player to complete tasks safely and efficiently.
This apprenticeship covers the core requirements of a crop technician with the specialist 'soil-based system' pathway
What apprentices will learn
Prepare seed bed/growing medium for maximum growth potential
How to carry relevant establishment of crops for efficient growth
Competently operate (to the equivalent of a certified level) a relevant vehicle used in the business
How to correctly set machinery and monitoring machine performance for good seed establishment and crop growth
How to correctly set machinery to match crop and soil condition and quality requirements during harvest
The impact of machinery on soil structure and potential damage.
Control of pests, weeds and diseases including safe use, application and storage of chemicals
How to carry out plant nutrient application and/or irrigation tasks if applicable to aid growth of crop
How carry out harvesting operations including assessment of timing and quality
How to appropriate harvesting techniques to match crop condition and quality requirements
How to store crops in suitable conditions to maintain quality
Soil/substrate maintenance tasks to ensure efficient and healthy growth of the crop/plant
Soil/substrate sampling and acting upon results as appropriate to ensure nutrition is correct
Health and safety legislation and codes of practice in relation to the job role/workplace including contingency/emergency plans
Environmental issues/legislation, codes of practice and company policies
Importance of maintaining systems for record keeping and storage used within the organisation
Maintenance/efficient use of machinery and equipment
Preparation methods, timing of activities and aftercare requirements for the crops grown on-site
Crop identification and establishment process including principles and methods
Principles of plant growth and development and plant health
Input costs, cost of production, margins and impact on business profitability
Identification of key pests weeds and diseases and awareness of control mechanisms including potential impact on environment
Relationship between environmental conditions (including weather), plant protection methods and crop growth
Qualifications Awarded
Apprenticeship Certificate
Level 3 award in emergency first aid at work
Level 2 in maths and English (if applicable)
Level 2 award in the safe use of pesticides, and one of:

Boom sprayer mounted, trailed, or self-propelled equipment
Granular applicator equipment
Handheld applicator equipment
Delivery model
A mix of online knowledge delivery and weekly practical learning at Plumpton College (term time only/ about 30 days yearly) will include skills and knowledge assessment and undertaking practical learning period qualifications. Quarterly workplace competency and efficiency observation and assessments.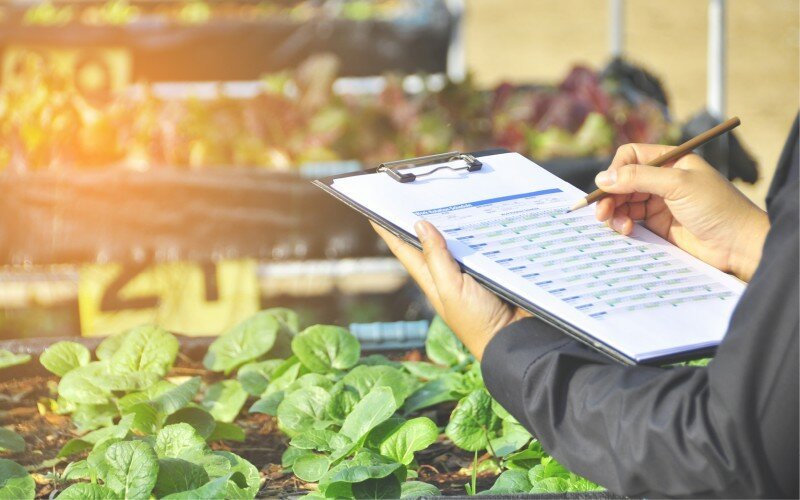 Course details
| | |
| --- | --- |
| Dates & Location | Next cohort enrolment in August/September 2023 with commencement of in college delivery from October 2023 |
| Duration | Typically 22 months (some apprentices could complete sooner depending on their previous experience and qualifications, their perfomance during the apprenticeship and the opportunity to develop their skills and knowledge in the workplace) practical period with 3-month End Point Assessment window. |
| Costs | Costs to the employer will be dependent on several factors such as age of apprentice and size (number of employees) of the business. Please contact our Business Services team on 01273 892127 for more information. |
Entry Requirements
To enrol onto an apprenticeship programme you need to be employed with a contract of employment. If you have an employer lined up or are already employed please contact our Business Services team on 01273 892127 or via email.
You must be in a job role that will allow you the opportunity to develop the necessary skills, knowledge and behaviours of the apprenticeship. Additionally, apprentices must have a working level of maths and English that will allow successful achievement of level 2 functional skill prior to the end point assessment.
Prior to enrolment potential apprentices will be required to complete;
Maths and English assessment
Existing skills, knowledge and behaviour assessment
If you do not currently have an employer please visit the main Apprenticeships page for guidance on how to find and apply for an apprenticeship opportunity or register for our Talent Bank service.
If you are an employer and would like to recruit or enrol an existing employee onto an apprenticeship please contact our Business Services team on 01273 892127 or via email.
Facilities
Apprentices will have practical workshops at the college's Lamberts farm consisting of 2000 acres in the most beautiful setting of the South Downs with 300 dairy cow herd, large pig herd and extensive sheep flock and pedigree Sussex beef herd. Access to the latest technology available in the agriculture sector alongside teaching and farm staff that have many years' industrial experience and excellent relationships within the local farming community.
Apprentices will receive a discount on our LandPro Training suite of qualifications and assessments e.g. LANTRA Tractor Driving or Awareness of Integrated Weed Management
Other courses that may interest you
Ready to take the next step?