Digital Apprenticeship Service
The Digital Apprenticeship Service
The Digital Apprenticeship Service (DAS) is the online portal for a business when engaging with apprenticeships.
It is your one stop shop for all things apprenticeships.
It will allow you amongst other things to
Reserve apprenticeship funding,
Add new apprentices and manage their apprenticeship programmes,
Receive financial incentives and,
Allow real time feedback on the quality of the training your apprentice is receiving
All employers can use the service to tailor apprenticeship training to meet their business needs, filling skills gaps and boosting productivity. You can even set permissions to allow us to undertake some actions on your behalf, reducing your administrative burden.
Setting up your apprenticeship service account
---
To create your account is simple, however, you will be required to provide some information about your business. Follow this step by step video guide on creating your account.
Before setting up your account you'll need to reserve apprenticeship funding.
To access government funding to cover all or the majority of your employee's apprenticeship training you'll be required to reserve funding via your apprenticeship service account.
Watch the step by step video guide on what apprenticeship funding reservations are, which employers need to reserve funds and the process of making a reservation.
APPLYING FOR THE INCENTIVE PAYMENT FOR HIRING A NEW APPRENTICE
As part of the Government's Plan for Jobs, employers who recruit a new apprentice into their business between 1st August 2020 and 31st March 2021 will be eligible for an incentive payment.
Watch the step by step video guide on how to apply for the incentive payment in your apprenticeship service account (DAS).
Contact Us...
---
Our Apprenticeship Team are also on hand to provide a step by step guide on how to utilise the service to your advantage.
Please get in touch on 01273 892127 or email business@plumpton.ac.uk.
Apprenticeship Offers
At Plumpton College we specialise in a broad range of land-based apprenticeship programmes.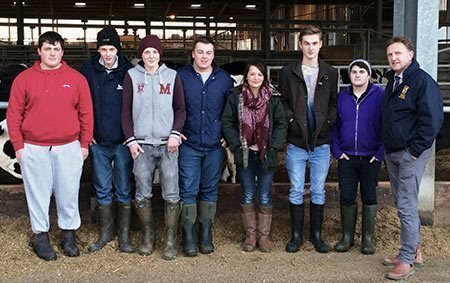 APPRENTICESHIP RECRUITMENT SERVICE
At Plumpton, we want to take the headache out of recruiting apprentices by providing a service designed to support you in finding the right talent for your business.