Digital Apprenticeship Service
Apprenticeship Service
The apprenticeship service (DAS) is a government online service which will allow you to set up and manage your apprenticeships.
All apprenticeships must be managed through the apprenticeship service and your business will need to set up an account in order to use the service.
By creating an apprenticeship service account, you'll be able to:
Access and manage apprenticeship funding
Set up and approve apprentices
Advertise your apprenticeship opportunities on the 'Find an apprenticeship' service
Approve training costs
Give Plumpton College permission to carry out some tasks on your behalf
Add new apprentices and manage their apprenticeship programmes
Receive financial incentives and
give feedback on apprenticeship training
To create an account, you will need:
an email address
permission to add your organisation's PAYE scheme to the account
permission to accept the employer agreement on behalf of your organisation
You will also need either your organisation's Government Gateway login, or your accounts office reference number (AORN) and employer PAYE scheme reference number. For further guidance on how to create an apprentice service account, what the video below
Setting up your apprenticeship service account
To create your account is simple, however, you will be required to provide some information about your business. Watch the Gov.uk video below for guidance on how to set up your account.
Other Gov.uk resources:
Contact our Apprenticeships team
Setting up an apprenticeship programme is simple but often seems confusing. Whether you're taking on an apprentice for the first time, or are a large apprenticeship levy paying employer, our experienced business account managers are on hand to make the process as easy as possible.
Get in touch by calling  01273 892127 or email us: business@plumpton.ac.uk 
Apprenticeship Offers
At Plumpton College we specialise in a broad range of land-based apprenticeship programmes.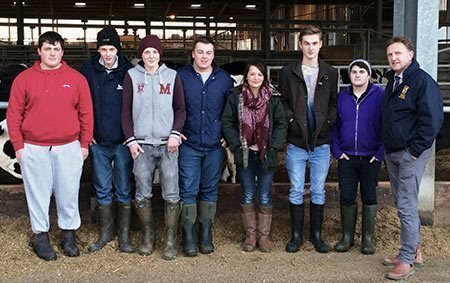 Apprenticeship Recruitment Service
At Plumpton, we want to take the headache out of recruiting apprentices by providing a service designed to support you in finding the right talent for your business.