Apprenticeships For Employers
Apprenticeships are good for business
Apprenticeships have changed considerably over the years and are now a viable option for employers to not only develop their future workforce but to train, develop and retain their existing staff, whether in an entry level position or a senior leader.
Used correctly, apprenticeships can play a key role in supporting and growing your business, equipping your employees with the most up to date skills and knowledge, which can be applied immediately in their job role.
Explore our range of specialist land-based and agri-food apprenticeship programmes.
Why work with Plumpton College as your apprenticeship provider?
With Plumpton College as your training partner your business will receive access to:
Industry experienced trainers

Leading training facilities
National reach with a local touch

Free recruitment service

Consultative approach and tailored delivery
"At Plumpton College we are proud of the local and national partnerships we have built over the years with a diverse range of employers, whether a large national or a local micro business. Supporting their businesses prosperity through the delivery of specialist land-based apprenticeship programmes."

- Dan Karlsson, Head of Business Services, Plumpton College.
Apprenticeships for Employers FAQs
What is an apprenticeship?
An apprenticeship is a job with training. Through their apprenticeship, your apprentice will gain the technical knowledge, practical experience and wider skills and behaviours they need for their immediate job and future career. They gain this through formal off-the-job training and the opportunity to practise these new skills while in the workplace.
What is off-the-job training?
Off-the-job training is defined as training which is received by your apprentice, during their normal paid working hours, for the purpose of achieving their apprenticeship. It is a condition of the apprenticeship that your apprentice will spend a minimum of 20% of their normal paid working hours completing off-the-job training. It is not on-the-job training which is training received by the apprentice for the sole purpose of enabling the apprentice to perform the work for which they have been employed.
Who can do an apprenticeship?
Anyone over the age of 16 who has the right to work in the UK. An apprenticeship can benefit any employee whether they're taking their first steps into full time employment or have already been working for some time. A new recruit or an existing employee can benefit from developing their knowledge and skills via an apprenticeship.
How much should I pay my apprentice?
How much you pay your apprentice is up to you. Every apprentice must be paid a lawful wage no less than the National Minimum Wage for the time they are in work and in off-the-job training. View current wage rate information.
You may wish to pay more than minimum wage to attract and retain the best talent for your business, and wages often go up as skills develop. If you would like an existing employee to go onto an Apprenticeship training programme, they should continue to receive their current rate of pay and their contract with you wouldn't need to change.
How often will my apprentice attend college?
This depends on the apprenticeship programme your apprentice is enrolled on. Each apprenticeship is delivered via a mixture of online and in college learning. Attendance at college could range from a couple of times per month to consecutive days every few months (block release).
We will work with you to decide how the off-the-job training will be delivered, depending on your apprentices' existing skills and knowledge. We will also undertake regular face-to-face or virtual workplace reviews with your apprentice, their designated workplace mentor or line manager.
How long does an apprenticeship last?
This depends on which apprenticeship programme your apprentice is enrolled on and their existing skills, knowledge and behaviours. An apprenticeship must provide for a practical period of training that lasts for a minimum duration of 12 months. The minimum duration of an apprenticeship is based on your apprentice working at least 30 hours a week, including any off-the-job training they undertake.
How is an apprentice assessed?
An apprentice's progression will be tracked throughout their apprenticeship. Course work, professional discussions and assessments will take place during their practical period with certain apprenticeships requiring the completion of specific qualifications. Your apprentice may also be required to complete maths and English (functional skills) qualifications if they do not have prior attainment.
At the end of the practical period your apprentices' skills, knowledge and behaviours will be externally assessed, this is called the End Point Assessment. Each programme will have a slightly different requirement, this could include a written exam, interview or oral assessment on the content of their portfolio, production of a show piece, observed practice in the workplace or a simulation exercise.
Can the college help me recruit?
How much does an apprenticeship cost?
A benefit of engaging with apprenticeships is that the majority of your apprentice's training and assessment is Government funded via the Digital Apprenticeship Service (DAS). The amount you pay depends on the apprenticeship programme, the number of staff you employ, the age of your apprentice and whether they have any prior skills or knowledge relevant to the apprenticeship programme. If you're an employer with a pay bill (PAYE) of more than £3 million each year your apprentice's training cost will be covered via your apprenticeship levy.
What apprenticeships do Plumpton College offer?
Plumpton College is a leading land-based college, our offer might be smaller than a general further education college but that's because we only deliver apprenticeships in areas in which we specialise in. From Arboriculture to Viticulture or Land based Service Engineering to Veterinary Nursing we have a broad range of land-based apprenticeships available.
Apprenticeship Services
Apprenticeship Recruitment Service
Finding the right apprentice for your business can feel like a daunting task if you are not used to the recruitment process. At Plumpton we want to take the headache out of recruiting apprentices.
Let us find your perfect match!
Digital Apprenticeship Service
The Digital Apprenticeship Service (DAS) is the online portal for a business when engaging with apprenticeships.
It is your one stop shop for all things apprenticeships.
Contact our Apprenticeships team
Setting up an apprenticeship programme is simple but often seems confusing. Whether you're taking on an apprentice for the first time, or are a large apprenticeship levy paying employer, our experienced business account managers are on hand to make the process as easy as possible.
Get in touch by calling  01273 892127 or email us: business@plumpton.ac.uk 
Apprenticeship Offers
At Plumpton College we specialise in a broad range of land-based apprenticeship programmes.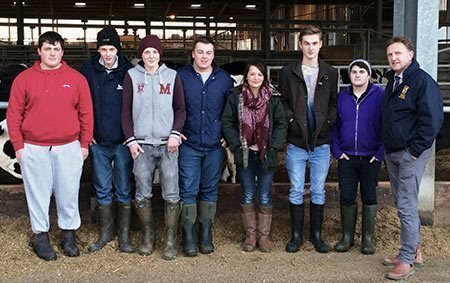 Apprenticeship Recruitment Service
At Plumpton, we want to take the headache out of recruiting apprentices by providing a service designed to support you in finding the right talent for your business.