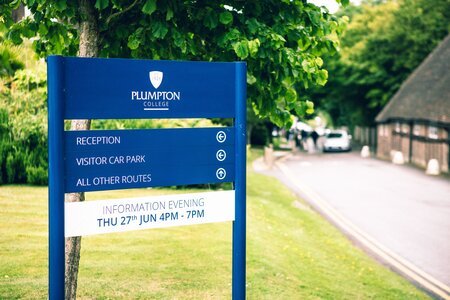 Campus Tours
Plumpton College is set in the South Downs, surrounded by stunning countryside, a place students recognise as the calm environment in which they study. Visitors, staff and students remark on the location, campus and facilities. Once students have visited Plumpton College, they gain a greater understanding of the land and environment sector, the diverse range of courses we offer and the higher education and career pathways this can lead to.
More information and how to book
With an 800-hectare campus, the equivalent of 1,500 football pitches, we can bring students a diverse range of courses and a wealth of facilities such as: for agricultural students, our very own farm, which includes the robotics now used on the farm. Viticulture students use the labs and brewery to produce Plumpton College wines. For those studying dog grooming, there are studios where dogs leave looking photo ready. In animal management, students engage with over 200 species of animals, including many reptiles and amphibians; Casper, the giant tortoise, and the exotic and native birds are just a few and different to the mannequins the veterinary nursing students practice on. Motor vehicle students have access to the new electric vehicle workshop, and in blacksmithing, students feel the heat with the 29 state-of-the-art forges. Adventure Education and Sports students can be found in the Sports Hall using the climbing wall. Equine management students are fortunate to learn from the 41 stabled horses we have on campus alongside our mechanical horse.
How to book
Tours take one and a half hours and can be booked from 10:30am or 1:30pm, on Tuesdays and Wednesdays only. We can accommodate a maximum of 15 students. Please specify the date and time of your visit when emailing your interest.
Winter Term - Y11 on request
Spring Term - Y10
Summer Term - Y9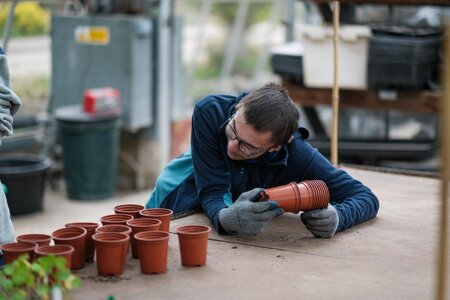 Stepping Stone Sessions
These sessions are aimed at secondary special school students, in particular Yr 11 students for dates within this first term and then open to Yr 10 students from January 2024.
Studying at Plumpton College, students can enjoy all of our extensive facilities. Working in a realistic environment, students can make the most of our classroom and practical facilities as a brilliant base for their studies.
More information and how to book
Delivered by our Foundation Learning team, these sessions offer a fantastic opportunity for students looking to progress onto vocational and independence-led qualifications from Entry Level 3 through to Level 1 as well as our Supported Internship programme.
To be accepted onto our Entry 3 course/s it is expected that the learners will have completed and passed an Entry 2 qualification. To be accepted onto our Supported Internship course the learner must be 18+ and hold an EHCP. All learners are interviewed by teaching staff and our Inclusive Learning and Development prior to any offers being made.
Book one of our Stepping Stones events to learn more about our unique provision. Visiting students will learn from a short presentation and Q&A session on the provision offer, enjoy refreshments within our newly refurbished canteen and take part in a tour of the campus. Sessions run on selected dates detailed below between 10am-12.30pm with space for a maximum of 15 students from just one school. For more information or to book please email schoolsliaison@plumpton.ac.uk
Available dates:
Wednesday 10th January | Wednesday 7th February - booked | Wednesday 13th March - booked | Wednesday 17th April - booked | Wednesday 8th May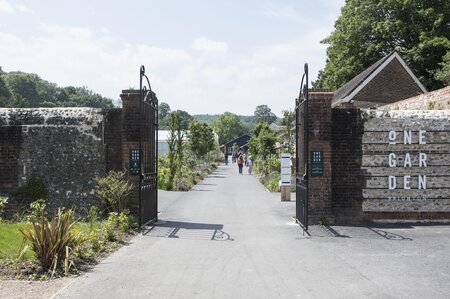 One Garden Brighton
Secondary School Outreach Programme
Experience education within the walls of One Garden Brighton. Focusing on the relevance of education relating to horticulture, the outdoors and the garden, along with the fantastic opportunity to aid student well-being. 
More information and how to book
By drawing on the past, involving the current and looking to developments in and for the future a diverse range of workshops themes are available, from technology in the sector, to the importance of our natural resources and climate change.
The sessions at the Walled Garden are primarily aimed at KS3, and can also accommodate KS4. Each session is 2-hours long and takes place at 10am or 1pm, on Wednesdays and Thursdays only. Each session can hold a maximum of 20 people.
For primary school provision we are proud to work with Schools Without Walls who specialise in high quality learning outside of the classroom for all. There are a wide range of creative learning opportunities available to connect with nature, be more active, be creative and have fun.
For more information and to register your interest, please complete a short form on the One Garden Brighton website.