Weather watch with students at Plumpton College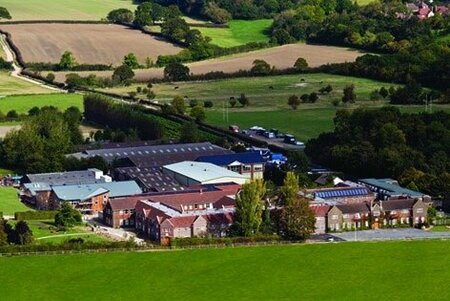 Plumpton College collects weather data regularly to provide staff and students with another resource for their studies. The data is available as monthly climatological summaries, towards a complex process which provides many research applications for a wide range of College land based study.
In 2013 Plumpton College published a report about helping the Wine Industry adapt to Climate Change. The E-VitiClimate is an EU-funded project to educate grape growers and winemakers across Europe on the potential impact of climate change and what measures can be taken to mitigate that impact, with the learning materials now available, free to use at www.eviticlimate.eu/ 
With a major study, (http://www.pnas.org/content/early/2013/04/03/1210127110.abstract) published by the US National Academy of Science predicting significant changes to winegrowing regions, the stated goal of the E-VitiClimate project is to "maintain the richness and diversity of European vineyards in the face of the challenges posed by climate change." The website has two modules and a range of educational tools enabling industry professionals to acquire fundamental knowledge about the impact of climate change on wine production.
Plumpton College is the UK's leading institution for wine studies and research and is responsible for developing E-VitiClimate's UK-specific content as well as providing support to users throughout their learning experience.
The 2,000 acre College Estate, set in the South Downs National Park, is among one of the college's greatest assets. It demonstrates a wide range of ecological diversity and land use and is extensively used for conservation, land management and leisure activities, as well as commercial farming.
Some 18 different subject areas of study are available, ranging from countryside and environment, machinery and engineering, fish and game management to floristry, agriculture, horticulture, the equine provision, animal care, metalsmithing, forestry and arboriculture, to outdoor adventurous activities and the unique wine courses. The Estate provides excellent practical and demonstration facilities for students, with real life commercial experience on one of the best college farms in the country.
The college is keen to constantly evolve their resources to meet the needs of the rapidly changing sector and have introduced dynamic and exciting ways to teach in all study programmes. A strong teaching staff, with extensive international, research and industry expertise complements the student support offered to teaching and learning study programmes.
The land based sector has identified a need for nearly 600,000 young people to enter the profession within the next ten years. The college is pleased to welcome more students than ever from non farming backgrounds, as well as a higher percentage of female students and those with excellent academic qualifications.
The College Principal Jeremy Kerswell says: " Change in the industry is necessary in terms of the technological revolution we are currently experiencing. Young people are demonstrating just how astute they are in recognising that, despite many issues, there are a lot of job opportunities. They recognise some of those ancillary roles require highly skilled, business minded people to work in a rewarding and well paid sector with good progression opportunities. There's a greater need than ever before for highly skilled people to enter the industry and therefore studying in this setting is an exciting prospect." www.plumpton.ac.uk
Learn more about our history
Since the original 400-acre College farm was bought back in 1919, Plumpton College has certainly seen a lot of changes.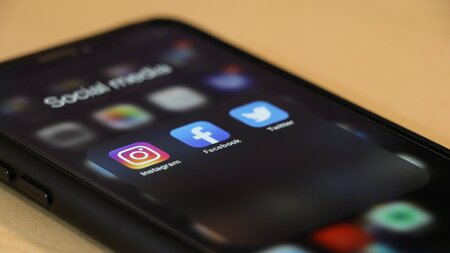 Stay connected
Keep up to date with us online. Give us a like and follow us on: