Travis Perkins supports Countryside Management project at Plumpton College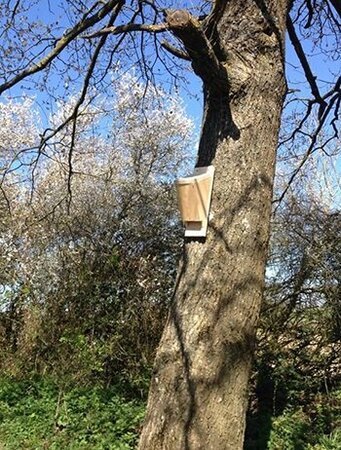 Students from Plumpton College studying on the Countryside Management course have developed a scientific project into the bat species found on the College Estate.
Students Jade Stone and Beth Hughes used a previous survey, which showed that all 18 of the UK's bat species were present at Plumpton College, of which 17 species are known to be breeding in the UK, almost a quarter of our mammal species. This study gave them inspiration them to design and construct bat boxes, before placing them at strategic areas around the college Estate.
Abby Lamb, Lecturer in Countryside Management at Plumpton College said, "Scientific surveys will be carried out in the future to see the different species of bat inhabiting the boxes, as well as other research projects which are being considered. We are very grateful to Newhaven Branch of Travis Perkins for their support and generosity in donating sufficient timber for the students to construct the boxes
Countryside Management courses are offered at all levels from First Diploma to Foundation Degree, with progression routes available from each course. The courses are well-known and highly regarded throughout Sussex and our students have an excellent record of employment following their courses".
Travis Perkins is the UK's largest builders' merchants, supplying the UK's building and construction markets for more than 200 years. With a network of over 600 branches and 200 tool-hire outlets, they supply more than 100,000 product lines to professional tradespeople and self-builders across the nation.
Plumpton College is an ideal place to study Countryside Management. Set at the foot of the Sussex Downs, Plumpton has an 800-hectare estate including a commercial farm, ancient semi-natural woodlands, chalk downland and a network of small streams. Its proximity to the South Coast with its varied coastal habitats is also an advantage. The estate is managed for habitat conservation, agriculture, forestry, gamekeeping and general recreation, providing an excellent learning resource for Countryside Management students who need to understand the various needs of the different land-uses.
Learn more about our history
Since the original 400-acre College farm was bought back in 1919, Plumpton College has certainly seen a lot of changes.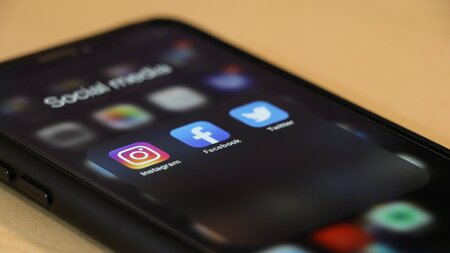 Stay connected
Keep up to date with us online. Give us a like and follow us on: