The Future of Butchery - Grow, Profit, Innovate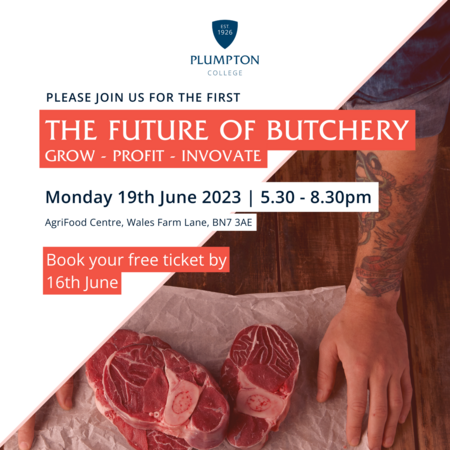 We are delighted to host the first ever Future of Butchery event designed for butchery employers, tradespeople, apprentices and prospective apprentices.
Taking place in our new conference and events space, the AgriFood Centre, this is the place to be for anyone working or looking to enter the butchery industry.
For those currently working in butchery, discover how you can achieve growth, innovation and increase profits in your butchery/meat sector business. The event will feature multiple trade stands, cutting demonstrations and innovative butchery ideas. You will also get the opportunity to find out more about Plumpton College's Butchery Apprenticeship schemes to help your business grow, become more enterprising, and increase profits while, at the same time, enjoying a selection of complimentary drinks and refreshments and networking with old friends.
The following organisations are attending and supporting the event:
Institute of Meat
Worshipful Company of Butcher
British Butchery team
Event Speakers:
Jeremy Kerswell, Principal, Plumpton College
Andrew Parker, Master, Worshipful Company of Butchers
Keith Fisher, Institute of Meat
Simon Taylor, Captain, British Butchery Team.
Henry Martin, Apprenticeship Programme Manager, Plumpton College
The event will include the official opening of our 14 station butchery training facility by Andrew Parker, Master of the Worshipful Company of Butchers, and will also feature numerous trade stands from butchery employers and organisations.
Simon Taylor - Captain of Team GB Butchery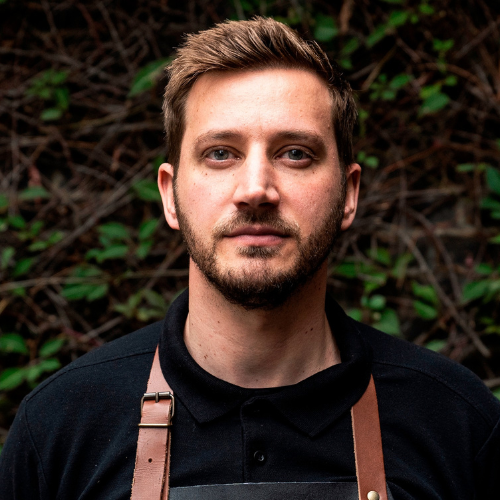 Simon's passion for the butchery industry started at the age of thirteen when he took his first job in a traditional high street butchers hop. It was from there that Simon's love from the industry began to grow and 28 years on he is now the successful owner of Surrey Hills Butchers. Simon has been very fortunate to have worked with some amazing people within the industry through social media and TV, as well as appearing at some of the UK's top food festivals.
Having worked in butchers most of his life, Simon understands the importance of keeping the traditional skills alive and aims to train and educate as many butchers as he can during his career. This has led him to Captain Team GB in the World Butchers Challenge requiring Simon to create and develop innovating dishes that can compete on the world stage.
Simon is truly a passionate advocate for the butchery industry and aims to inspire the future generation so that we can revive the trade and keep highlighting the importance of the craft.
Keith Fisher, Chief Executive, Institute of Meat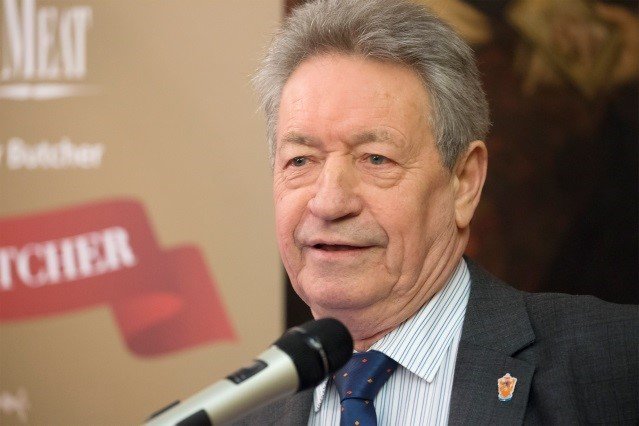 Keith is a fourth generation butcher in his family and has been involved in the industry for over 50 years.
He qualified as a slaughterman and was involved in auction market buying and wholesale buying and selling. Worked for independent, multiple and national multiple companies as well as studying (Smithfield College) for and attaining numerous Institute of Meat and Royal Society of Health qualifications. He was promoted to Fellow of The Institute of Meat October 2002. He is also a Liveryman of the Worshipful Company of Butchers and was appointed Chief Executive of The Institute of Meat in October 2010.
Joined the Meat and Livestock Commission (MLC) in July 1974 as a carcase technician and from 1982 to 2005 was responsible for the development of new and alternative cutting techniques for beef, lamb and pork to suit modern consumers, in both the retail and foodservice sectors. These cuts included "Lamb Valentine steaks" and "Mini Roasting Joints"
He retired from his position of Master Butcher Advisor at AHDB Pork in June 2016 and continues as Chief Executive of the Institute of Meat. He is an Institute of Meat Accredited Master Butcher and is involved in judging numerous product and skills competitions.
Andrew Parker, Master, Worshipful Company of Butchers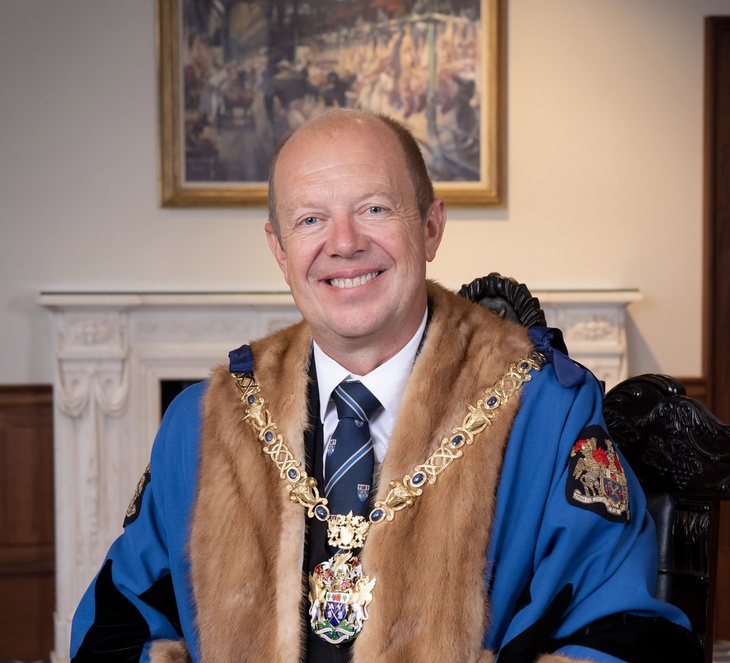 Learn more about our history
Since the original 400-acre College farm was bought back in 1919, Plumpton College has certainly seen a lot of changes.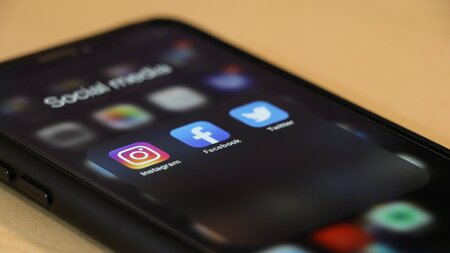 Stay connected
Keep up to date with us online. Give us a like and follow us on: