Staying immersed: moving practical course content online
Written by Brogan Carpenter 00:00 - 00:00
"The beginning of lockdown was so focused around just getting the fundamental online delivery model right and now we're starting to think about what an innovative online lesson looks like and how we can go a step further." - Steph Heap.
Steph and the team at Plumpton have been busy working on new innovative ways to keep students engaged and interactive during online lessons, which were introduced due to the covid-19 pandemic.
Our approach at Plumpton has been around using our already owned visual content such as images and videos of the college campus and nearby land and using them with the cloud service ThingLink.
This programme allows us to add clickable functions to our visual content, which students can then use to further their knowledge explore the sites required for their land-based course whenever they want, even when not on campus.
ThingLink can be published online and be accessed remotely on any modern device with working internet.
Our teaching team have taken this new technology by storm and have started using it during their lessons. In our Animal Management department, programme manager and lecturer Amber de Vere recently made a 360 film in a sea life aquarium that allows the user to move around the aquarium virtually, controlling their point of view and what they see. Amber then used ThingLink to add clickable elements to reveal further information.
In our Forestry and Arboriculture Deparment, instructor Sean McLaughlin is thinking up ideas and working on a ThingLink adapted 360 degree view of the field used for the studying of trees. The department have already created a 2D campus map where you can identify the trees featured at Plumpton College.
"I think ThingLink is a good interactive way of learning about a subject of your choice or as a revision tool to make your own and help you remember,"

- Forestry Student at Plumpton College
Steph says,
"We're really excited by the possibilities, particularly as a land-based college, because there are so many ways to develop content, from motor vehicle to blacksmithing, horticulture – our wine labs have already asked to use the equipment and get involved, and one of our countryside and agriculture tutors has started experimenting with 360 video for tractors and the setting up of trailers."
Read the full article on Jisc.co.uk to find out more.
Categories: Animal Management, Forestry & Arboriculture
Learn more about our history
Since the original 400-acre College farm was bought back in 1919, Plumpton College has certainly seen a lot of changes.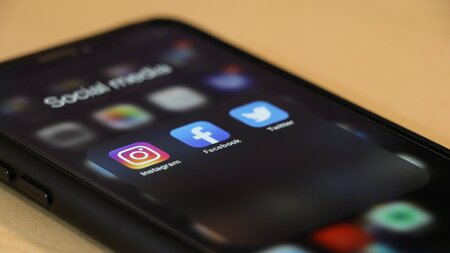 Stay connected
Keep up to date with us online. Give us a like and follow us on: