Plumpton shortlisted for Sussex Drink Producer of the Year
17 May 2017 20:47 - 20:47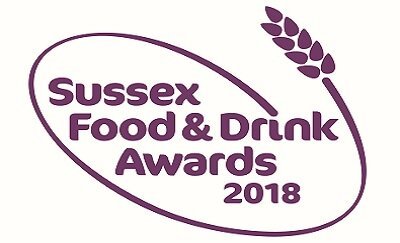 Celebrations were enjoyed on Monday 10 July as over 100 Sussex food and drink business leaders gathered at the Sussex Food and Drink Awards' Big Reveal event held at Albourne Estate and Bedlam Brewery in West Sussex to hear who made it onto the finalists list in this year's awards.
Voting is now open for food and drink lovers across the county to ensure their favourite food and drink heroes have their chance to reach the grand finals in this year's Sussex Food and Drink Awards at www.sussexfoodawards.biz.
Albourne Estate's beautiful boutique vineyard and winery, located on the edge of the South Downs near Brighton, provided the perfect venue to host the many restaurateurs, butchers, farmers' market organisers, food producers, shop keepers, brewers and vintners from the far reaches of East Sussex, West Sussex and Brighton & Hove at the Big Reveal event.
BBC Sussex radio presenter Danny Pike hosted the event and congratulated the finalists announced for Sussex Food Producer of the Year sponsored by Southern Co-op, Sussex Drink Producer of the Year sponsored by Natural PR, Sussex Food Shop of the Year sponsored by Wealden District Council, Sussex Farmers Market of the Year sponsored by Harvey's Brewery, Sussex Eating Experience of the Year sponsored by Blakes Foods and Sussex Butcher of the Year sponsored by RP Meats Wholesale Ltd.
Delicious tasters of the best local food were washed down with Albourne Estate's brand new sparkling wine, Bedlam Brewery's ales and other local brews, including juices and ciders. Finalists, both familiar and new, celebrated getting to the next stage in the competition and were able to chat with the sponsor judges, winners from previous years and gain top tips about what could make them a winner of a coveted trophy this year.
Celebrating ten years of supporting local British food and drink producers, long-term supporters of the awards Southern Co-op brought their Local Flavours VW camper van to the Big Reveal for its grand finale stop in a tour which has crossed ten southern counties this summer encouraging people to try and buy local fare.
A record 13,000 votes were received for the Sussex Food and Drink Awards last year and the expert judging panel, chaired by local dairy farmer and Nuffield Scholar, William Goodwin, is hoping that even more people will vote for their favourite to win at www.sussexfoodawards.biz by 19 September.
Said William Goodwin,
"We are delighted to see that the quality in this competition remains consistently high with yet another impressive set of finalists this year. Over the next ten weeks we are encouraging people to get out and about and sample the wonderful products from these amazing Sussex food and drink businesses and most importantly to vote for their favourites to win. The public vote is a vital part of the judging process in these unique awards. It only takes a minute or two and can really make all the difference."
As well as earning the huge respect and recognition that these awards now carry, winners and runners up in all ten categories will go on to receive their trophies on 7 February 2018 at a BAFTA-style ceremony with seven-course Sussex produce banquet, hosted by awards patron Sally Gunnell OBE and Danny Pike from BBC Sussex.
Four other categories remain open for nomination, including Young Sussex Farmer of the Year, seeking a farmer aged 35 or under, who is making a real difference on their own or on someone else's farm, sponsored by Plumpton College in association with Farmers Weekly; and Sussex Newcomer of the Year sponsored by Kreston Reeves and Sussex Food & Drink Network, which could be any new food and drink business doing something special in Sussex. The judges are also seeking top chefs aged 16 to 25 to enter Sussex Young Chef of the Year and participate in a cook off at the Amex Stadium in October, sponsored by Sodexo Prestige; and Sussex Street Food of the Year, sponsored by Horsham Time Well Spent with Food Rocks organising a competition and market day for the top 10 street food vendors in the county on 22nd October in Horsham Carfax.
We were delighted to be shortlisted for the Sussex Drink Producer of the Year. To see all categories, shortlisted producers and for your chance to vote visit www.sussexfoodawards.biz
Learn more about our history
Since the original 400-acre College farm was bought back in 1919, Plumpton College has certainly seen a lot of changes.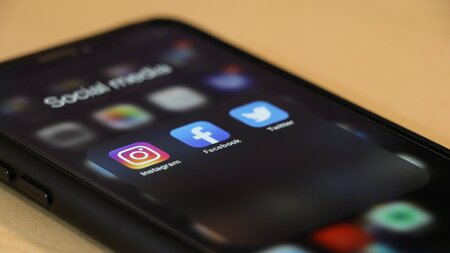 Stay connected
Keep up to date with us online. Give us a like and follow us on: