Plumpton College introduces industry leading course; 'Changing Lives Through Horses'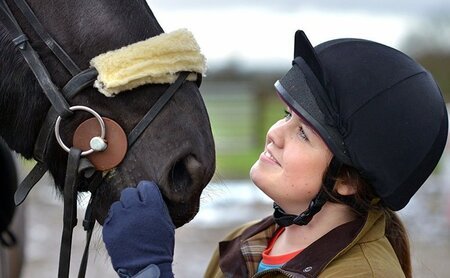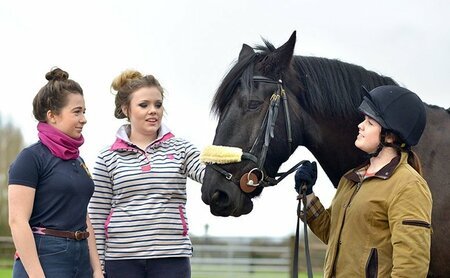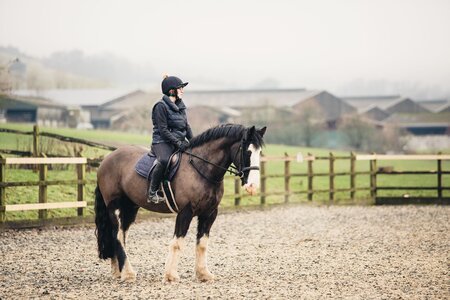 Changing Lives through Horses (CLTH) is a relatively new programme that the British Horse Society (BHS) has designed and Plumpton College is the first land-based college to deliver this. The programme is targeting young people who are either not in education, employment or training (NEET); offering an alternative to mainstream education, or those who have learning needs or mental health problems particularly anxiety or low self-esteem.
Through equine facilitated learning, the programme aims to develop six key life skills,
Communication
Confidence
Relationships
Teamwork
Responsibility
Personal Achievement
Communication:
For many young people communication can be inhibited through fear of saying the wrong thing. The wonderful thing about working with horses is that communication between horse and handler is not verbal. Horses are also an excellent tool for reflection as they are able to mirror one's feelings and emotions, thus giving immediate feedback to how one is feeling (Dixon- Clegg, 2018 and Dr Grummitt, 2017).
Confidence:
Working with such big animals can initially feel quite scary and intimidating, but as the young person spends more time handling the horses and progressing and achieving on the course, particularly achieving something with a partner (the horse), their confidence naturally begins to grow. (Dixon- Clegg, 2018).
Relationships:
Good relationships will develop with other peers including acceptance and trust, as well as a two-way trusting relationship with the horse. These skills required for a good relationship can then be transferred to relationships with appropriate family members and friends (British Horse Society, 2018).
Teamwork:
Working with horses in an outdoor environment, means that the young people on the programme will be facing new challenges and problem-solving activities daily. This provides excellent opportunities for teamwork amongst peers and achieving mutual goals (British Horse Society, 2018).
Responsibility:
Looking after a horse requires a great deal of time and care. Whilst on the programme, learners understand that horses within a domesticated environment are unable to fend for themselves, and are therefore very reliant upon humans to care for them. Learners will be responsible for and take pride in grooming, mucking out and feeding the horses on a regular basis.
Personal Achievement:
As learners progress through the programme they will receive certificates for their achievements. We hope at the end of the programme, learners will then have the confidence to further their education and potentially progress onto one of the horse management courses here at Plumpton College.
---
What we have done already...
The Changing Lives Through Horses programme has been piloted firstly with our Level 1 Horse Care students here at Plumpton College. All learners have really benefited from the programme in terms of developing their equine skills and building confidence and have successfully achieved the first stage in the programme.
We then ran a horse day camp working with East Sussex Foster Care Association for Looked after Children; whereby young people were able to experience some of the activities, which are involved in the Changing Lives Through Horses programme. All the children fully engaged in the day and the feedback was extremely positive.
Next, we progressed to working with Brighton and Hove City Council, Adolescent Services. The young people the Adolescent Services work with are aged 10 -17 years, and the services focus on providing provision for these young people who are at high risk of entering custody or local authority care and are at risk of/or experiencing Child Sexual Exploitation (CSE) and Child Criminal Exploitation (CCE). Many of the young people that they work with experience multiple levels of disadvantage and marginalisation such as; family mental health difficulties, deprivation, substance misuse, low education attainment, victimisation, neglect, abuse and isolation.
The young people attended a 6 session programme here at Plumpton College and took a holistic approach at monitoring their progress which included using a well-being survey from The World Health Organisation, an online tracker which focuses on developing the key life skills, and feedback from the social workers, parents/carers and teachers. All the young people who completed the programme made considerable progress and great feedback from all teams.
Testimonials from the parents and students:
When Nancy attends the Changing lives through horses' sessions, she builds her confidence and spirit. For Nancy the sessions give her aspirations to go to school and keep trying her best when she finds it difficult because she wants to work with horses and go to Plumpton College. She looks forward to seeing the staff and horses in a welcoming and calm atmosphere.

Teaching Nancy about the value of her relationship with a horse has made her think about how she speaks and her body language. After the sessions she is confident, happy and full of joy.

For us this is a life line to learning and keeping her school attendance high. It focuses her on her amazing equestrian skills and she feels good. She is looking forward to earning a qualification to be proud of."

Sophie Holdt. Parent.
Jasmine really enjoys spending time with horses. It has helped boost her confidence, aided her communication skills and given her a sense of achievement.

Richard Hibbart. Parent.
CLTH makes me happy and not anxious. It calms me down when spending time with the horses and helps me not to get frustrated with myself.

Amelia. Student.
We are certain that the Changing Lives Through Horses programme will continue to grow and we are very excited to be working with Children and Adolescents Mental Health Services (CAMHS) from September.
For more information on this programme, please contact Elise El-Hoss.
Week comencing 11th May we have a Changing Lives Through Horses Webinar planned, which will include some interesting interviews from people who have designed and delivered the programme. Watch these via the Plumpton College Equine Facebook Page.
Category: Equine Management
Learn more about our history
Since the original 400-acre College farm was bought back in 1919, Plumpton College has certainly seen a lot of changes.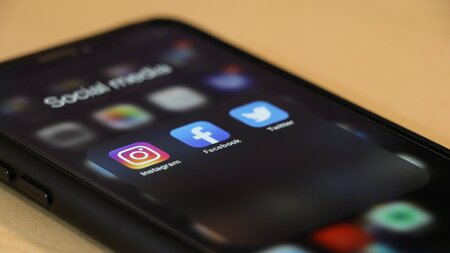 Stay connected
Keep up to date with us online. Give us a like and follow us on: