Plumpton College Commended for supporting students in building confidence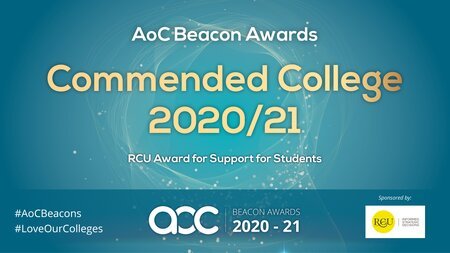 We are delighted to announce that Plumpton College has been commended at the Association of Colleges' (AoC) Beacon Awards 2020/21 in the 'RCU Award for Support for Students'.
The awards celebrate the best and most innovative practice among UK colleges each year. They are awarded every year by AoC to provide recognition for excellence and innovation, acknowledging the talents of staff at all levels. They highlight the breadth and quality of education in the college sector.
The award celebrates the outstanding work of the Inclusive Learning & Development Team. Our students benefit from a highly personalised Personal Development Programme tailored to their individual needs and focusing on enhancing their life skills, developing confidence.
Phaedra Tanghe, Assistant Principal for Student Support shares
"I am both delighted and proud that the team has been recognised for the innovative and engaging programme they have developed and introduced to support our students with SEND including those with an Educational Health & Care Plan (EHCP)."
The programme is bespoke, and personalised where teachers assist the students to develop their own programme content and challenge them to help make more effective connections with people at all levels.
The PDP focuses on key topics of learning with a central theme of making good positive connections. Topics which include Healthy Living, Social Development, Resilience, Business & Employability are specifically chosen to enhance both life skills and independent living. The team create environments for the students to safely test and develop their abilities and confidences to engage positively and purposefully, especially in extended environments to provide a progressive challenge to their 'comfort zone'.
The PDP is additional to normal study, elected by students. Phaedra adds
"The programme is enjoyed by students because the differentiated approach motivates them to stretch themselves and reach new levels of confidence far exceeding students' and parents' initial expectations."
So far, 48 learners have taken part in at least one PDP programme, giving them skills to use back in the classroom. Feedback from parents, students and staff is overwhelmingly positive. A horticulture student shares "I am enjoying the employability class. It will help me progress later in life" and feedback from a Programme Manager includes "I can tell who attends the additional PDP class as it really boosts the confidence in the students."
---
About the Association of Colleges and the AoC Charitable Trust
AoC's membership includes more than 200 colleges in England, including general further education, sixth form, tertiary and land-based colleges. It supports, represents and protects the interests of its member colleges, as well as the rest of the FE sector.
The Association of Colleges (AoC) Beacon Awards highlight the breadth and quality of education in colleges throughout the UK and increase understanding of colleges' contribution to UK educational skills policy and economic and social development. The Awards are administered by the AoC Charitable Trust which was established to advance the education of members of the public over the age of 16 years.
Learn more about our history
Since the original 400-acre College farm was bought back in 1919, Plumpton College has certainly seen a lot of changes.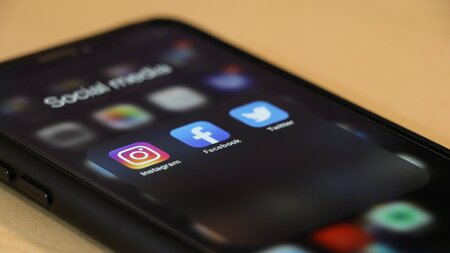 Stay connected
Keep up to date with us online. Give us a like and follow us on: