New courses to help improve confidence and competence in mathematics
Multiply courses at Plumpton College
Courses to help improve confidence and competence in mathematics
In collaboration with East Sussex County Council, we have embedded the development of maths skills to improve numeracy at work and in everyday life in several land-based subjects and careers. Adults over 19 years of age and without a Level 2 qualification (GCSE or Functional Skills) in maths will be eligible.
If you would like to register your interest for enrolling on one of these courses, please email us at multiply@plumpton.ac.uk.
---
Horticulture and Estate Skills
Delivered in Hastings at The Firs. This course will enable participants to learn new skills, gain a Level 2 qualification and leave a lasting legacy in the development of Education Futures Trust site at The Firs.
The course is designed to introduce learners to the land-based sector, the important role that conservation and management has on our natural environment and learn practical skills that support the underpinning theory.
The overarching course will develop the practical skills required for the industry as well as numeracy through:
Working as team
Dividing roles and responsibilities of a garden design
Developing a budget plan for a design project
Costing a project
Calculating labour costs
Communicating overspends
Contingencies
Developing Gannt charts
The course is delivered 1 day per week over 12 weeks.
For further detail on this course please email hilary.robinson@plumpton.ac.uk
---
Courses to upskill maths for Parents, Guardians and Carers
This course aims to upskill parents / carers to ensure that they have the confidence and knowledge to support their child's learning at home.
This course introduces the maths curriculum at the College and highlights some of the topics students and / or parents may struggle with. People attending the course will revise these subjects, understand how these topics can be broken down to make learning easier and explore exam anxiety and how you can help you child prepare for examinations.
This 6 hour course is through blended delivery and takes place both at the College and online via Teams.
Course is open to Parents, Guardians and Carers of students attending Plumpton College.
For further detail on this course please email: englishandmaths@plumpton.ac.uk
---
Forestry & Arboriculture – Eight Week Intensive Tree Surgery
Candidates undertaking competency based certificates (tickets) are engaged in additional qualifications that embed required forestry and arboriculture knowledge that underpins the industry and supports sustainable arboriculture tree works.
This course provides up to date competency tickets across a range of arboriculture skills required for safe working practices.
Through the multiply programme, numeracy is embedded throughout the courses to improve skills with the effective use of tree surveys (measure of height, use of clinometers, diameter, angles, felling zones, H&S, fuel ratios, chain/bar lengths, fuel conversion charts), engine speeds and machinery operating revolution per minute speeds, and weights and measures or raw materials.
There are no formal entry requirements for this course.
For further details on this course, please email landprotraining@plumpton.ac.uk
---
Numeracy skills for employees of land-based businesses
The aim of these 6 hour numeracy programmes is to support land based employees to…
Have a better understanding of the importance of good mathematical skills
Understand the anxiety which can be experienced by not being sufficiently numerate
Identify approaches to solving common maths problems
See how to get further assistance to continually improve their working and home mathematic skills through progression
The typical numeracy topics included in these courses can be flexible and could cover maths associated with:
Single and double stage calculations for linear measurement and areas.
Percentage calculations.
Basic trigonometry for setting marking out and laying plans.
Fuel ratio conversions: Fuel ratios for 2-stroke engines (these engines dominate the land-based sector and different manufacturers will develop their products with different requirements).
Producing accurate quotations based on time, labour requirements and materials costing.
Rigging (lowering tree limbs through the process of using ropes). Tree limbs will differ significantly in weight depending on length, diameter and species. Candidates need to be able to understand how to take these measurements and use industry conversion charts to safely set up their rig.
Effective and safe use of woodchippers requires operators to have a sound surveying and problem solving outlook. Different machinery used within the industry has limitations and requirements such as understanding the Revolutions per Minute requirements of both Power Take Off supply and petrol powered chippers.
To find out more about this course, please email us at multiply@plumpton.ac.uk
---
Numeracy in Changing Lives through Horses
This 18 hour programme is for adults who have faced challenges in life and need to build confidence. Plumpton College offers an equine based experience course called Changing Lives through Horses. Numeracy through the Multiply programme is embedded in these course and includes:
Importance of numeracy within the equine industry
Number scales and concept of accuracy
Horse weight, height, rider carrying capacity
Accommodation areas (stables, arenas, fields) and concept of space requirement per horse
Diet formulation and rationing using carbohydrate and protein percentage values, water volumes and variation according to workload
Stride patterns and course and jump design and measurement
Fencing and repairs material quantities and estimation of working times
To find out more about this courses please email elise-elhoss@plumpton.ac.uk
Learn more about our history
Since the original 400-acre College farm was bought back in 1919, Plumpton College has certainly seen a lot of changes.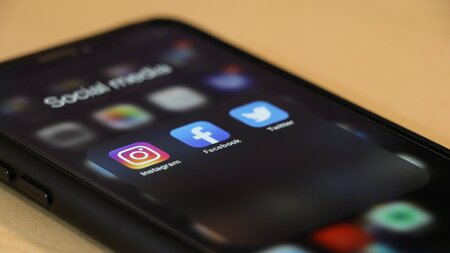 Stay connected
Keep up to date with us online. Give us a like and follow us on: