Innovative technology in practical lessons for Agriculture students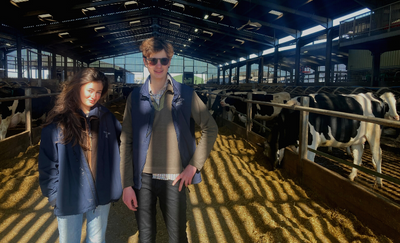 Students enjoy linking the theory they learn at college to seasonal practical tasks. The Level 3 Agriculture course that Ben and Mia are studying provides a balance of practical and theory activities covering various agricultural-related subjects. They have the opportunity to undertake visits to farms and other specialist land-based operations. The use of guest speakers and employer visits is a popular part of the course, including developing skills to improve career prospects. The course also provides a wide variety of assessment methods that match the subject and meet individual student needs.
In addition, there are opportunities to represent the college by competing in both national and regional competitions. This month, their updates illustrate how they can take more responsibility for their progress and achieve a deeper understanding of all aspects of their course relating to technology, animal welfare, and specific industry based on additional qualifications.
Mia
Technological innovations have shaped and improved agriculture through time. Since January, Plumpton College has been working with LELY robotics; this includes new robotic milkers and feeders. When speaking to Steven (Dairy Manager) and Scott (Dairy Stockperson), they guided me through facts and figures. It's safe to say that LELY robotics has been a huge advantage to the college for many reasons, primarily the animals' welfare. As of recent times, there are now 3.2 milkings per day per cow compared to Herringbone parlour (the regular dairy parlour), followed by a decrease of Mastitis due to the cows holding less milk because automatic milking is more frequent.
Another advantage of the robotic milker is the ten-minute standing time for the cows compared to one hour in the parlour; this means less stress for the animal, but an overall benefit for their health because "small amounts more often is better for the cow", says Steven. The automatic feeders operate regularly more than a human would, including throughout the night. In theory, cow intake should increase because of this. Ultimately, these technological advances have proven to benefit animal welfare as well as humans, and as Steven pointed out, the priority is "freedom for cows", which is exactly what these advances are doing.
Since visiting the pig unit, I have recently had the chance to speak to Steve, our Pig Manager; following my recent input of the basics surrounding the new pig unit, I have expanded my knowledge. I was intrigued to find out how the broader range of benefits for the pigs has changed since moving. Lighting has drastically made a change to the animals; the unit allows for more natural light than the older unit, which effectively brightens the mood of the livestock. Referring to my previous point on tech innovations, the NEDAP heat sensor we now have in the new unit took my interest. This heat sensor notifies Steve when the Sows are interested in the Boar whilst in heat, consequently allowing better monitorisation. Along with this are the minimal restraints; there are now open crates in which the pigs are only kept in for the first five days. Similarly, Steve talked me through how his routine has changed for the better. His three-step method of Serve, Farrow and Wean would typically be every two weeks, and this is now a three-week batch, which means there's a break in the routine allowing resting and cleaning, which overall aids in health and performance.
Ben
One of Plumpton College's initiatives is student experience and qualifications. With this being the case, I, alongside two other students, was selected to partake in telehandler training on the college campus every Wednesday, commencing 16th March at the driving range. Here all manner of licenses and training is undergone, ranging from PA2 spraying to forestry logging and tractor driving. In my case, my tribunal group used the limited-edition Manitou MLT737-130 PS+ which has a 3.7-tonne weight lift limit and a 3621cc inline 4-cylinder diesel engine producing 130hp. Using this high spec machine, we initially began with pre-start checks and in-cab checks and learned about the safety features it has, including a passcode to enter before starting it.
We took turns negotiating a tight twisting course to comprehend better the crabbed steering and how it manoeuvres, starting with pallet forks alone and then progressing to a box on an actual pallet which we picked up using the boom controls. Terminally, extending the boom came next. We loaded the pallet and container onto a flatbed dolly trailer, imitating the stacking of bales this machine would perform in actual farm practice. I feel this to be a positive move by the college since this allows me to take my telehandler off-road license test with NPTC alone without the need for extra training thanks to this opportunity given to me here. I look forward to more opportunities when they should so arise!
Learn more about our history
Since the original 400-acre College farm was bought back in 1919, Plumpton College has certainly seen a lot of changes.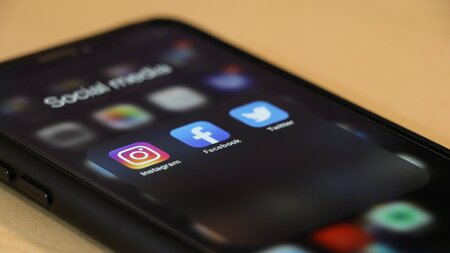 Stay connected
Keep up to date with us online. Give us a like and follow us on: