Greenkeeping Success for Apprenticeship Student
17 May 2017 19:47 - 19:47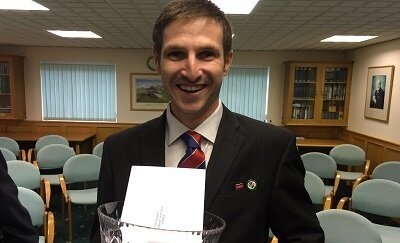 Our horticulture department clearly has its greenkeeping down to a tee as top student wins the much-coveted Toro Student Greenkeeper of the Year competition.
Nick Machin, 31, of Royal Cinque Ports Golf Club in Deal, Kent, studies at here at Plumpton College as part of our golf greenkeeper trailblazer apprenticeship. Up against stiff competition from a number of other establishments, he impressed the judges with his confidence and depth of knowledge during the examination.
On winning, Nick said:
"I'm feeling absolutely unbelievable right now. To be honest I didn't expect this, I just came here thinking I would give it my best shot and what would be, would be. So to end up winning, it is unbelievable."
As part of his prize, Nick wins a seven-week scholarship at the University of Massachusetts in the USA, as well as a trip to the Golf Course Superintendents Association of America (GCSAA) Golf Industry Show in San Antonio.
Nick was not the only Plumpton College student to be recognised. Fellow apprentice Christopher Clark, also an employee at Royal Cinque Ports Golf Club, was shortlisted to the final six.
The prestigious Toro Student Greenkeeper of the Year Awards – now in its 29th year – is a nationwide contest hosted by The British and International Golf Greenkeepers Association (BIGGA).
Jeremy Kerswell, Principal of Plumpton College said:
" We are extremely proud that our home-grown talent has been recognised in this nationwide and highly-regarded competition within the industry.
"It really does show the impact that apprenticeships can have and how close collaboration between the employer and college personalises the training and maximises the learning experience. We hope that current – and prospective – students alike will be inspired by Nick and Christopher. We wish them – and all the other winners – the very best in their greenkeeping careers."
The new golf greenkeeper trailblazer apprenticeship was introduced by the The Greenkeepers Training Committee (an independent organisation which represents British golf club employers and greenkeepers), BIGGA and English golf. The scheme aims to create a higher standard apprentice, fit for purpose in the industry. Plumpton College has been involved in the apprenticeships since September and hopes that it will continue to produce many more award-winning greenkeepers.
Visit our apprenticeships page to find out more about the studying with us.
Learn more about our history
Since the original 400-acre College farm was bought back in 1919, Plumpton College has certainly seen a lot of changes.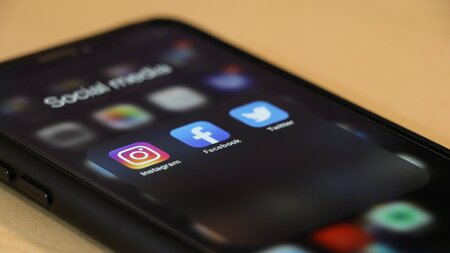 Stay connected
Keep up to date with us online. Give us a like and follow us on: