Entry into Craft Butchery Academy for Creative Job Seekers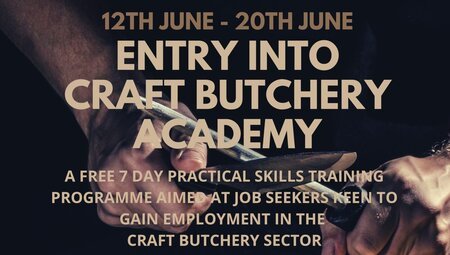 In association with City & Guilds and Butchery employers based in Sussex, Plumpton College are pleased to introduce a free*, 7-day intensive Entry Into Craft Butchery Academy starting in June designed for creative job seekers aged 19+.
Starting on Monday 12th June, this course will assist job seekers in gaining entry-level practical craft skills, knowledge and support to successfully achieve employment in the butchery sector.
Course Introduction
This 7-day practical industry skills training programme is aimed at job seekers who want to learn about the creative and innovative craft of butchery, with a view to securing employment as a butchery assistant or enrolment on Plumpton College's Butchery Apprenticeship programme.
This intensive course offers high quality introductory butchery training at Plumpton College's Butchery Training Centre (BN7 3AE), as well as developing specific butchery skills delegates will achieve a City & Guilds Culinary Skills qualification.

How to Apply

Course Overview
Start & Finish Date: Monday 12th June – Tuesday 20th June (Monday to Friday)
Start & Finish Time: 0930 – 1630
Location: Plumpton College, BN7 3AE with employer site visits (transport for visits provided)
Course Content includes:
• Introduction to modern butchery craft
• Butchery sector and the different types of jobs available e.g retail, in store, production butchery
• Tying techniques for joints of meat, understanding the butcher's knot
• Portion control
• Cutting techniques
• Knife selection and sharpening
• Produce calculations, converting pounds to ounces
• Poultry butchery
• Lamb and pork carcase butchery
• Sausage making masterclass
• Butchery workplace visit
• Product presentation skills, ensuring maximum impact to drive customer sale
• South East butchery industry event attendance
Plumpton College Business Services
business@plumpton.ac.uk
*Course Eligibility
The course is designed for anyone who is aged 19+, currently looking for work and is interested in exploring working in the butchery sector
To apply, candidates must be aged 19+ from across the UK (see exceptions below) currently seeking work and receiving universal credit are eligible to apply. Candidates will have lived in the UK for the last 3 years and/or have leave to remain in the UK. No qualifications are required but basic written and verbal English skills are required as are basic IT skills.
To be successful on the course and reap the benefits of this opportunity candidates will need to be able to commit to full duration of the programme.
Ability to travel to Plumpton College (BN7 3AE), college buses available
Course delegates must have a competent level in both verbal and written English.
We are unable to provide this opportunity to anyone who lives in the following devolved authorities: Cambridgeshire and Peterborough, Greater Manchester, Greater London, Liverpool City Region, Tees Valley, West of England, West Midlands, North of Tyne, Sheffield City Region, West Yorkshire.
Learn more about our history
Since the original 400-acre College farm was bought back in 1919, Plumpton College has certainly seen a lot of changes.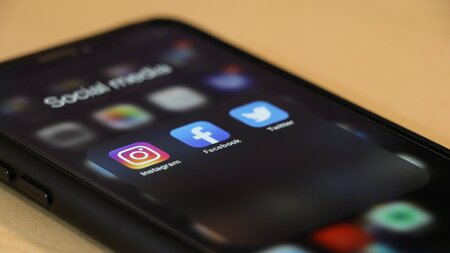 Stay connected
Keep up to date with us online. Give us a like and follow us on: