Employer Incentive Extended until 31st March 2021
The Chancellor announced in the recent Spending Review 2020 that the incentive payment for hiring a new apprentice will be extended for a further three months to 31st March 2021.
A number of employers working with Plumpton have benefited from the incentive payments for hiring a new apprentice since they were introduced in the Plan for Jobs back in the summer due to the economic impact of the coronavirus (Covid-19) outbreak. The announcement of the extension will be welcomed by those employers who planned to hiring a new apprentice but were not in a position to do so before the end of the original deadline.
Employers who hire a new apprentice between now and 31st March 2021 can apply for:
£2000 for each new apprentice they recruit aged 16 to 24
£1500 for each new apprentice 25 and over
How the incentive payments for hiring a new apprentice works
Employers who hire a new apprentice will get the incentive payment in 2 equal instalments. They will be eligible for 50% of the payment 90 days after their apprentice's start date (confirmed by Plumpton), and the remaining 50% after the apprentice completes 365 days of their apprenticeship.
How to apply for the apprenticeship incentive
To apply for the incentive, you'll need to have set up a digital apprenticeship service (DAS) account, the online portal for a business when engaging with apprenticeships. Your DAS account will allow you to reserve apprenticeship funding (to pay or your apprentices training), add your apprentice's details to release the funding (so Plumpton can be paid for the training we provide to your apprentice) and apply for your incentive payments. Plumpton College Apprenticeship Service Information page.
Plumpton College can support you in finding your next apprentice
At Plumpton we want to take the headache out of recruiting apprentices by providing a service designed to support you in finding the right talent for your business. Ultimately, the decision on who you employ is down to you, no one knows your business better than you do, however, our experienced recruitment team are available to support and guide you from the start to the end of the recruitment process. Plumpton College Apprenticeship Recruitment Support Service
Plumpton College will support you through every step of the process
If you have any questions about apprenticeships, recruitment, incentives available or just to find out more about how our broad range of training programmes can benefit your business please get in touch and call our Business Services team on 01273 892127 or email us business@plumpton.ac.uk
See more...
Chichester MP selects Plumpton College as her first land-based college to visit since becoming Minister Apprenticeship and Skills Minister.
Category: College News
Learn more about our history
Since the original 400-acre College farm was bought back in 1919, Plumpton College has certainly seen a lot of changes.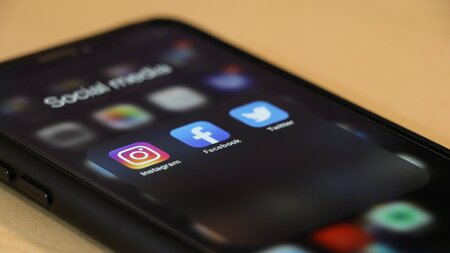 Stay connected
Keep up to date with us online. Give us a like and follow us on: