CLOSURE POLICY FOR EMPLOYERS
"Further to the Government's recent announcement asking that all schools and colleges close on Friday 20th March, I can confirm that the decision has been made to cease all face to face delivery with learners at Plumpton College as of 5pm on Friday afternoon.
We remain hugely committed to our learners' continued education and I'm pleased to announce that the College has invested considerably in its online learning resources in recent years so that our teaching staff are well positioned to be able to provide a rich and diverse remote learning experience to them all. This includes maintaining our pastoral support to learners at this time.
If you employ an apprentice who attends college for their off the job training, this will be reverting to remote learning through our virtual learning environment (Plumpton On Line - POL), supported by our teaching staff.
Early next week, you will be contacted directly by the relevant Programme Manager or Tutor to agree the specific details regarding your apprentices' remote learning, to include the most suitable day of the week and to set out our expectations for their engagement in this ongoing learning, which is vital to enable their continued progress.
At an appropriate point towards the end of next week, you will receive a phone call from one of our dedicated business account managers to answer any of your queries.
These coming weeks also provide the perfect opportunity for our specialist vocational staff to undertake their reviews with you and your apprentice, which will be via telephone or Skype.
If you provide a work experience placement to any of our full time learners, our stance has now had to accommodate the Government's clear advice and therefore there is no longer a requirement for learners to continue to undertake work experience as part of their programme of study at college.
If you wish to engage any learners in a paid capacity which sits outside of the work experience component of their college studies, then it is important that this is agreed with the learner and their parent/guardian if under 18.
These arrangements will be in place until further notice.

The College will remain open throughout this time so should you have any queries, I would ask that you direct these in the first instance to our main switchboard during office hours (01273 890 454).
Our tutors and teaching staff will be available online, so again, please feel free to liaise with them directly regarding specific course related matters, but I would ask that you exercise patience in awaiting a response. I will also be available throughout this time and would be happy to respond to any queries or questions you might have. We will create a frequently asked questions page on our website to help negate any difficulties in reaching a member of staff.
In the meantime, I can assure you that we will continue to liaise closely with Government officials regarding longer term plans as well as awarding bodies in relation to examination arrangements, upon which I will keep you updated.
If you do have a training need that could be completed either online or at your premises and would like to discuss this further, please email our Head of Account Management, Dan Karlsson – dan.karlsson@plumpton.ac.uk
I understand that this is an unsettling time for everyone and I want to reassure you we will continue to do our utmost to support our learners, our community and our partners. If you think of any other way we can use our resources to help please get in touch and let us know.
Thank you for your continued support of the College and our learners and I wish you and those close to you the very best of health."
Jeremy Kerswell,
Principal

Learn more about our history
Since the original 400-acre College farm was bought back in 1919, Plumpton College has certainly seen a lot of changes.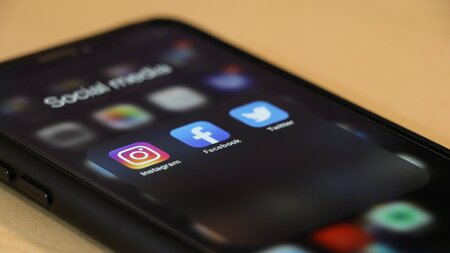 Stay connected
Keep up to date with us online. Give us a like and follow us on: