Chris Foss, founder of Plumpton Wine Division, is to retire
12 March 2019 15:22 - 15:22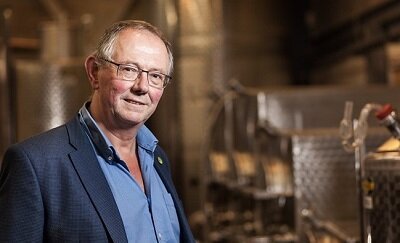 Starting at Plumpton in 1988, with two rows of vines and a few glass demijohns quietly fermenting away in his classroom, Foss has played a key part in the transformation of the English wine industry.
Half-French and Bordeaux-trained, Chris managed the family vineyard in the Entre-Deux-Mers and worked in Sauternes (Chateau d'Yquem) and St Emilion, before becoming Winemaker for the GFA Leclerc vineyard group. Seeking a career in the emerging English wine industry, he and his wife returned to England, where he enrolled on a teacher training course. His two passions (wine and education) came together when he learned that Plumpton College was thinking of starting a wine production programme. Today, it is recognised as an international centre of excellence in wine training, education and research, with a team of 12 specialists delivering unique courses to over 100 undergraduates, 30 Masters students, and the English wine industry (through the WineSkills training initiative), plus a successful commercial wine brand, Plumpton Wine Estate, produced in Plumpton's own 10-hectare vineyard.
Throughout his career, Foss has continuously challenged and evolved his own principles and knowledge of the industry. Chairman of the South East Vineyards Association (SEVA) for 10 years, today he is the Chair of the Wine GB Environmental Sustainability Workgroup and a Wine GB Southeast committee member. He also is a member of the Life+ ADVIClim research group, and led the team that designed the academic programme for the highly successful ninth International Cool Climate Wine Symposium, held in Brighton (UK) in May 2016.
Jeremy Kerswell, Principal of Plumpton College said:
We are immensely proud of Chris and all he has achieved here at Plumpton, not only successfully driving the growth of wine education but also the production of our commercial 10-hectare vineyard. On behalf of Plumpton, I would like to offer Chris our heartfelt thanks for building one of the best wine education centres in the world! And we wish Chris all the best on his well-deserved retirement.
Foss intends to remain engaged post-retirement, and continue working in climate change and vineyard sustainability.
Chris will retire from Plumpton at the end of June 2019.
Category: Wine Division
Learn more about our history
Since the original 400-acre College farm was bought back in 1919, Plumpton College has certainly seen a lot of changes.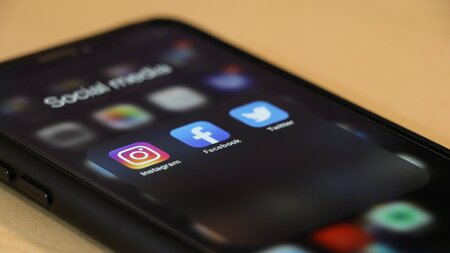 Stay connected
Keep up to date with us online. Give us a like and follow us on: