Catching up with Isaac on return from Agriculture middle year placement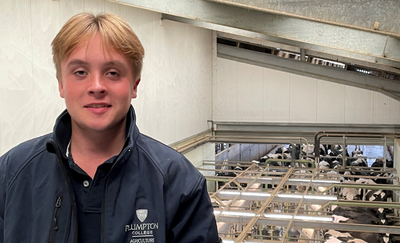 At Plumpton College, our Level 3 Agriculture students have gained invaluable work experience as part of their middle year placement. This work experience increases their chances of employment after completion.
Students have not only had the opportunity to complete a placement year as part of their course but also found relevant work during the summer holiday, such as working on farms and shadowing the farm manager to develop an understanding of farm management. Students have the options to get involved in volunteering abroad on farms, forests and nature reserves during the placement year.
The employment opportunities within agriculture are not just in farm management. You can be an engineer, scientist, researcher, business
advisor, trader, manager, retailer, food manufacturer or vet within agriculture.
Isaac shared his experiences on middle year placement;
I have recently completed my middle year placement in the industry, gaining first-hand experience and knowledge on farming as opposed to my usual in class studies backed up with practical application on the college farm. I have just returned to Plumpton College to complete my third year of studies back in the classroom, where I look forward to topping up my knowledge further.
During my placement year, I worked on two farms. The first farm was a small beef farm in Kent, where I gained lots of helpful knowledge about calving and other livestock husbandry skills. I learnt how to complete tractor work, e.g., topping, trailer work and feeding the cattle with the Keenan diet feeder, which is an integral part of seasonal activities.
Halfway through the year, I decided to change and see a different side of producing beef, leading me to work on a large beef and arable farm in Surrey. With over 1400 head of cattle, this was a big change from my previous farm. The farm fattened store cattle brought from the market and calves from their large suckler herd. As well as working with the cattle, I learnt how to complete more complex tractor work such as muck spreading, power harrowing, bale carting, telehandler work and silage carting.
Working on the arable side of the farm was a new and exciting experience as it made me have a new interest in growing crops and farming livestock. I found my middle year placement valuable as I learnt how farms work and run first-hand rather than in a classroom. I'm looking forward to what my third year brings. I've just been back for a few weeks and have had the chance to go on trips to meet farmers in the local area, speak to them about the contemporary issues in farming, and learn what they are doing to combat these issues.
Category: Agriculture
Learn more about our history
Since the original 400-acre College farm was bought back in 1919, Plumpton College has certainly seen a lot of changes.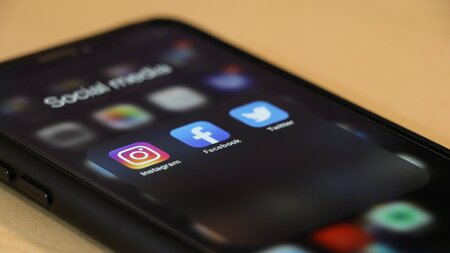 Stay connected
Keep up to date with us online. Give us a like and follow us on: