Course Information Event, Netherfield - March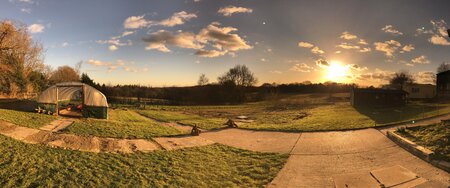 Our Netherfield campus is the intimate counter-part to the Lewes campus. This information event is a showcase of everything Netherfield has to offer to students, teachers, schools and the local community, in the realms of animal management, horticulture and agriculture.
During the day, you will have the chance to take part in some fantastic activities. There will be a plant sale from our horticulture department, the animal unit will be running animal handling sessions and a variety of other activities. Once you've purchased your plants, you can then go on to see agricultures livestock talks, or say hello to our brand new lambs as part of the lambing season! In addition to all of this, there will be a forest skills bushcraft session to take part in, tractor driving and a floristry based activity.
Throughout the day, you can take a break with some homemade cake and refreshments that will be served in the on site cafe. You can also take the time to talk to some of our current students about the vital enrichment activities they have the privilege of undertaking while studying with us.
Enough to get excited about? We think so!
Register your interest here, we look forward to seeing you.
Location
Plumpton College - Netherfield