Butchery apprentices in demand in growing land-based sector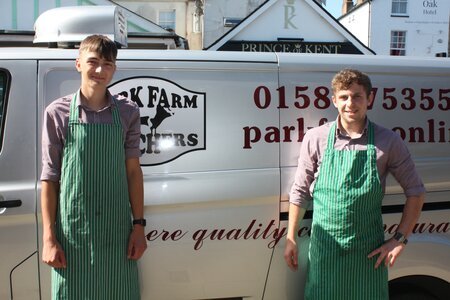 We recently visited two of our Plumpton College butchery apprentices who are employed at Park Farm Butchers in Hawkhurst, Kent, to find out why they'd recommend an apprenticeship.
Park Farm is a low intensity pasture farm rearing cattle and sheep for a discerning butchery outlet in the village of Hawkhurst, a quaint and unspoilt pretty Kent village with a very traditional feel.
Charlie, 18, is studying for his Level 2 apprenticeship qualification which will take him 18 months to complete. He really enjoys the variety of work the role provides. Not only is he an important part in the running of the busy shop, he has been instrumental in the development of the online shop and website, which in recent times has been the source of over 90% of sales. A no contact delivery service has been developed during the recent COVID-19 pandemic, as well as a click and collect service with strict adherence to social distancing measures.
We asked Charlie and Henry some questions about what their apprenticeships involved, what they enjoyed most, and any advice they had for anyone considering doing an apprenticeship.
So, Charlie, what do you enjoy most about doing an apprenticeship?
"It's really fun being part of a busy team and I get to learn new skills and earn money at the same time. I didn't really enjoy school very much, but really enjoy my job here and getting involved in the website development and marketing has been great. It can be hard work and sometimes long hours but it's really rewarding and I enjoy it!"
Henry, 25 is studying for his Level 3 apprenticeship qualification. He has worked within the industry for almost 10 years. Outside of his work at Park Farm Butchers, he runs and manages a successful hog roast business in the local area at weekends.
Henry, what advice you would offer anyone contemplating an apprenticeship in butchery?
"After 10 years in the industry, I'm still learning new skills and techniques including learning about carcus selection. There's always going to be a demand for butchery as the majority of people eat meat. I would say definitely go for it!
What do you hope to do in the future?
"Because my Level 3 qualification includes both practical skills and managerial skills, I hope to own my own business one day. Owning and running your own butchery shop can offer really good pay if you do it right."
If you're considering an apprenticeship, search the available vacancies or register for our Talent Bank.
Alternatively, give us a call on 01273 892127 and we would be happy to talk you through the process.
Learn more about our history
Since the original 400-acre College farm was bought back in 1919, Plumpton College has certainly seen a lot of changes.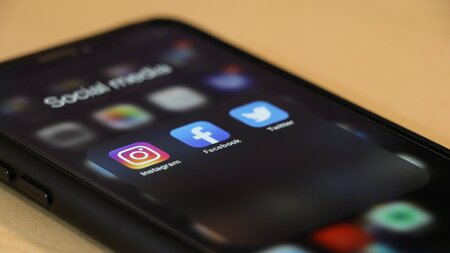 Stay connected
Keep up to date with us online. Give us a like and follow us on: