Apprenticeships: You've Got to Want it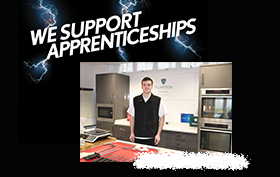 The average age of a butcher in the UK is over 50. The managers and owners of today will soon be looking to retire, creating an opportunity and excellent career prospects for young people looking to work hard and forge a career within the industry.
This week we met up with 19-year-old Austin who is currently training to become a butcher studying with Plumpton College on his Level 3 butchery apprenticeship. Austin is employed at his local farm shop in Nutfield, and we met him at the Plumpton College butchery centre in Ockham.

Name: Austin Howell
Age: 19
Course: Butchery Apprenticeship Level 3
Employer: Priory Farm Shop, Nutfield
How did you get into butchery?
I used to be a Saturday boy at my local farm shop, I loved the work and the team who suggested that I join them as their first ever butchery apprentice. I love how hands-on butchery is, the craftsmanship and attention to detail that's needed to be a great butcher. University didn't appeal to me and my family were very supportive of this opportunity at the farm shop, my dad even spent some time as a butcher himself when he was my age, although he didn't stick with it like me!

What would you say to someone considering an apprenticeship?

You've got to want to learn! Unlike school, the emphasis is more on you as the student to ensure you get the work done and really push yourself. It's important to have a good work ethic and be passionate about what you do.
How often are you at college vs at work?

I'm here at the Ockham campus every other week on a Monday where I spend the day learning with my tutors and classmates. Thursday – Sunday I'm at work at the farm shop and take Tuesday and Wednesday as my weekend. I get paid monthly.
What are your aspirations for the future after you complete your apprenticeship?

I'll finish my apprenticeship in June 2021, after that I want to stay at Priory Farm as a fully qualified butcher and work my way up to become a manager. One day I might even set up my own business.
Best cut of meat for a stew?

I'd recommend lamb neck fillet. Cook it long and slow and it will just fall apart and melt in the mouth – perfect!
---
Henry, Austin's Butchery Tutor said;

"Austin is a pleasure to teach. He is extremely professional, so enthusiastic and I've really seen him grow since he started. He goes above and beyond to strive for perfection, and he's a great influence in the classroom for his peers".
Andy, Austin's Manager at Priory Farm said;
"Austin is an absolute dream! He's meticulous in everything he does, always presentable and has great timekeeping. He loves butchery and is so thoughtful in how he goes about the job from welcoming customers to recommending the perfect cut of meat for their dinner. My advice for other businesses out there thinking of taking on an apprentice – 100% go for it! A young apprentice has the energy, is open to new ideas and allows you to mould them around your businesses."
---
Find out more about Food Skills Apprenticeships at Plumpton College and ensure to sign up to our next open morning to meet the team.
Learn more about our history
Since the original 400-acre College farm was bought back in 1919, Plumpton College has certainly seen a lot of changes.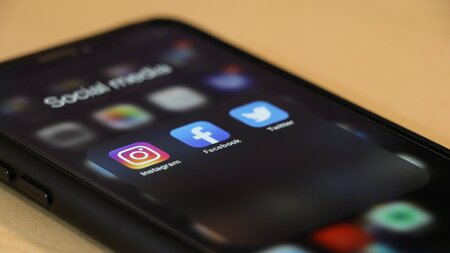 Stay connected
Keep up to date with us online. Give us a like and follow us on: