Agriculture students benefit from guest speakers.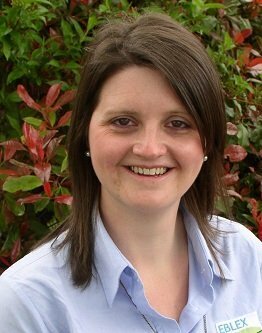 Plumpton College students have been involved in a series of industry-linked theory lectures and practical workshops. Guest speakers were invited from sheep and allied industries to deliver topical subjects, over four weeks, to students studying sheep production on the Agriculture course.
Nerys Wright, Regional Manager from the Agriculture and Horticulture Development Board (AHDB) Beef and Lamb division, delivered an informative, hands-on presentation demonstrating the importance of using Body Condition Scoring as a management tool for the health of the flock. Students and lecturers were able to test their Body Condition Score knowledge on dummy sheep supplied by the AHDB. Nerys said: "AHDB believe it is important to offer guest lectures to enhance our research programmes and the best practice advice gets filtered down to students who are the future farmers, advisors and lecturers. Also to let students and lecturers know about the resources we have at AHDB which might help with coursework and assignments."
Andy Hodgkins from Locks Farm, Washington, West Sussex www.wairereuk.com gave a fascinating insight into farming 4,500 sheep on mediocre grassland, with low or little permitted inputs. He showed students how flock recording, Estimated Breeding Values and Genomic Breeding Values played an important part in their continual breeding programme of producing Romney sheep that are both fully recorded and also have the highest possible performance. Andy concluded that the aim is to breed the very best Romney sheep for "less work, more profit."
Rebecca Moore, beef and sheep specialist from Mole Valley Farmers, Arundel, West Sussex delivered a stimulating lecture on the importance of correct nutrition for the health and performance of the flock, as well as ewe and lamb health at lambing time.
The students also benefitted from a practical demonstration by Alex Moss, Trainee Auctioneer and Fieldsman from South East Marts. Students were shown, and then participated, in selecting and grading finished lambs for the market. These lambs were then sold at Hailsham Market later that week.
Plumpton College Lecturer and Farm Administrator Suzanne Russell thanked all guests involved in the visiting speaker programme. She said: "The feedback from students was great. They appreciated the range of speakers and their discussions with each speaker were stimulating, providing invaluable information for their studies. Plumpton College hopes to continue this programme to enhance the student experience." Plumpton College has an information morning on 5th March and the annual open day on 14th May, when enquirers can find out more about the wide range of courses, from school programmes to degrees, including apprenticeships, traineeships and employer training.
Learn more about our history
Since the original 400-acre College farm was bought back in 1919, Plumpton College has certainly seen a lot of changes.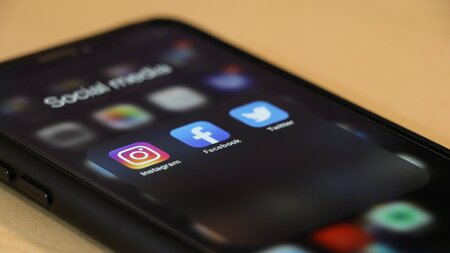 Stay connected
Keep up to date with us online. Give us a like and follow us on: