Agriculture College students study practical business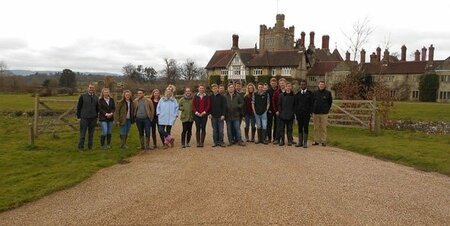 Agriculture College students study practical business
Students from Plumpton College in East Sussex were recently invited by Lord and Lady Cowdray to visit to The Cowdray Estate, near Midhurst, West Sussex. The students, who are studying a suite of agriculture programmes, were offered an opportunity to gain valuable industry and business experiences to complement their academic studies.
The Cowdray Estate hosts corporate entertainment, hospitality events and multi leisure activities events on the 16,500 acre Estate, a large proportion of which is forestry and agricultural land, also offering leisure activities such as fishing and wildlife experiences. Cowdray Park Polo Club is the home of polo in Britain, the main event of the year being the Gold Cup, with the final on 17th July.
College lecturers, Catherine Daw and Clive Brickell said: "We are grateful to everyone at Cowdray Park for their generous hospitality, offering us an extensive and comprehensive farm tour, which showcased a variety of their estate enterprises ending with a delicious lunch. Our students had a constructive and direct experience of agriculture, away from classroom lectures, learning about the wider business issues and gaining commercial insights. We would like to thank Jonathan Russell, CEO, Lord and Lady Cowdray and their staff, who made it an outstanding external industry visit. The students are keen to put the experience into practice, to build on their transferrable skills and demonstrate these shortly at the College open day in May."
Catherine added: "We find the second year of the agriculture course is crucial as it gives the opportunity to gain employment experience whilst developing and learning new skills. Many students choose to work abroad during this year in Australia and New Zealand or other countries where the College has employment links. The final year develops management skills as you take on a supervisory role for routines and learn about planning the business. Overall, the course equips you with the necessary skills for taking responsibility as your career develops. Throughout the course there is an opportunity to gain additional qualifications, which are essential for work on modern arable and mixed farms. Career progression range from assistant farm manager, to self-employed contractor and onto progression to a higher education course."
The main College farm extends to 900 hectares and comprises 340 Holstein cows, a modern high welfare pig unit, 500 breeding ewes, a Sussex suckler herd and a wide range of arable crops. Part of the farm is organic to demonstrate this type of production and to utilise areas of the South Downs which are farmed in association with the National Trust. The College estate demonstrates a wide range of ecological diversities and land use and is extensively used for conservation, land management and leisure activities as well as commercial farming. Plumpton College offers a determined purpose to continue to meet not only the needs of the students but of their employers and the rural community, with a wide range of apprenticeship packages and is also keen to build on relationships with employers by supplying them with a highly trained and focussed workforce. New courses and training opportunities are provided which meet industry demand.
Plumpton College has the annual open day on 14th May, when the College Estate is open to some 10,000 visitors to enjoy a great day out and experience all courses in action. Visitors can find out more about the wide range of courses, from school programmes to degrees, including apprenticeships, traineeships and employer training www.plumpton.ac.uk
Photo: Jonathan Russell, CEO, Cowdray Park with Plumpton College students
Learn more about our history
Since the original 400-acre College farm was bought back in 1919, Plumpton College has certainly seen a lot of changes.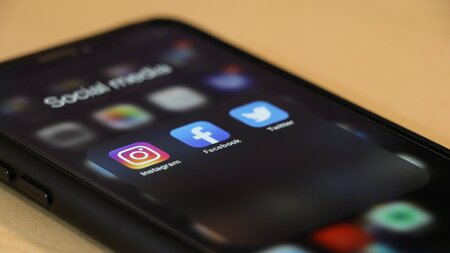 Stay connected
Keep up to date with us online. Give us a like and follow us on: