Academic Success For Plumpton College Wine Students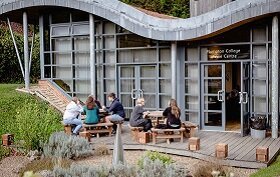 Wine Business students, Corrine Whitehouse and Freddie Johnson have achieved both academic and career excellence and have been awarded 'top student' for their courses from which they graduated in August 2019.

Corrine obtained a distinction level degree in her FDA Wine Business course. As well as learning about the process of growing, producing and sales of wine when she completed a work placement at the vineyards, winery and tasting rooms at Rathfinny Wine Estate in Sussex. Corrine went on to produce an excellent project on the future of the English wine industry from a structure and governance angle.

Corrine's success exemplifies the benefit of the shared expertise, resources and opportunities for industry placement that Plumpton's wine degrees and foundation courses can offer students. 

On our International Wine Business BA course, graduate Freddie Johnson achieved a 1st class honours degree through his upstanding grades throughout his final year of study and hard work into a research project that focused on natural wine. As a result of Freddie's academic progression and practical skills learnt at Plumpton's wine school, he has graduated into a job, working in the industry in Bordeaux. 
Freddie expressed,
My experience at Plumpton was a real pleasure first and foremost. The staff work hard to create a relaxed, happy environment that allows students to express themselves and maximise learning opportunities. Coming into Plumpton two days a week was something to really look forward to. I do feel that in order to really excel on the Wine Business course its vital to work part time within the industry so that classroom concepts can be easily applied and related. My aspirations now involve a (hopefully) long term career in and around the high-end London on-trade, with a view to embarking on the Master of Wine course in a few years time. Plumpton undoubtedly gave me the confidence to pursue such ambitions.


Plumpton College Wine Centre provides extensive support for students with placement opportunities and aim to develop a strong framework for business management in an exciting and expanding industry, with opportunities beginning before you start studying, as this year Naked Wine has offered a bursary for one higher education wine course student. To further this, we have an exciting new Nyetimber work experience opportunity for first year wine students!

Our course content includes, learning about viticulture and oenology, from grape berry development and composition, yield and quality management, and sustainable viticulture, and modules teaching about the impact that climate change will have wine production in the UK. As well as courses and modules in both wine sales and business that can lead to careers as a business development manager, independent retailer, logistics officer or sommelier either in the UK or abroad.  

Our undergraduate courses can be taken full-time or part-time, and run between 2 and 6 years, Plumpton is also the only higher education wine courses provider in Europe taught in English, and after graduation you can choose to continue your studies at higher levels, including with the Institute of Masters of Wine.

All of Plumpton's Wine and Viticulture undergraduate and masters courses are validated by the Royal Agriculture University, and with the finest range of facilities, career pathways and rigorous, dynamic courses that cover everything a budding career in wine production and business could need, higher education at Plumpton has never been more desirable.
Corrine explained,
Having completed the FdA in Wine Business I am now working as a Tour and Tasting Guide for one of the most significant vineyards in English sparkling wine production. My time at Plumpton has given me the knowledge base, skills and confidence to begin to forge a career path within one of the fastest-growing emerging industries in the UK, and I feel extremely fortunate to be at the start of such an exciting journey.
Find out more about degree courses at Plumpton College or register to attend one of our upcoming events where you can meet the tutors and tour our campus.

Category: Wine Division
Learn more about our history
Since the original 400-acre College farm was bought back in 1919, Plumpton College has certainly seen a lot of changes.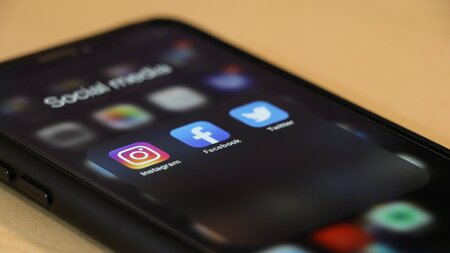 Stay connected
Keep up to date with us online. Give us a like and follow us on: