Apply now for Clearing 2023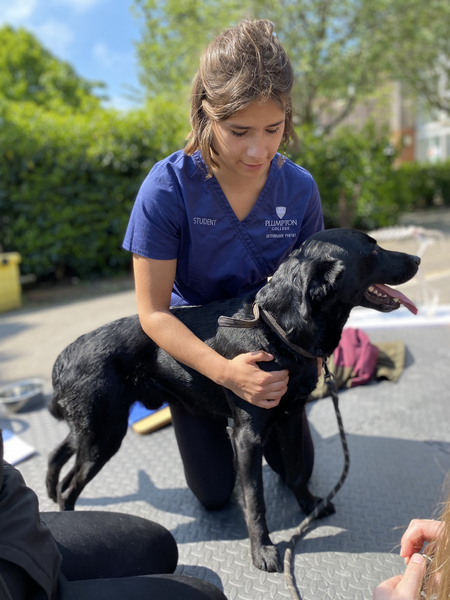 If you don't have an offer from us or haven't applied for university yet, you can still find a place at Plumpton College via UCAS Clearing.
Our Enquiries, Advice & Guidance team can help you make a late application to study a university course with us from September 2023.
The follow degree courses are avaialbe via Clearing:
If you don't see the course you're interested in, please call us - 01273 890 454 for more information!
How does Clearing work?
During clearing, you can contact different universities and colleges to see what undergraduate courses they have available for the upcoming academic year. You can contact as many Universities as you want and get as many offers as you want. Just be mindful that you can only choose one course and one College/University to add as your clearing choice, and every institution will have deadlines for you to respond by.
You can start applying as soon as you have all your grades. You will receive these on or around A-Level results Day. Other qualifications, such as BTEC, SQA and QCF & RCF qualifications, will also be released on this day. Some results are released earlier, this includes International Baccalaureate (IB) results, which are expected in July.
For some courses you will be issued with an offer straight away (pending proof of qualifications). With others, you may be asked to complete an interview, portfolio, or an alternative check, such as a DBS, before any offers are confirmed.
When does Clearing open?
Clearing opens on Wednesday 5th July 2023 and continues until the end of August and often into September. (If you have your results, you can start Clearing!)
Call us today for advice and guidance – call 01273 890 454 (ask for HE Office) or send us an email HEOffice@plumpton.ac.uk.
Plumpton College Clearing Opening Hours
During Clearing, our advisors are available by phone during the below hours. Please note at times the phones can be busy so please leave a message with your name, number and the course/subject area you are interested in.
| | |
| --- | --- |
| Date | Open |
| Tuesday 05 July - 17 August (weekdays) | 9am - 5pm |
| Thursday 17 August (A-level / BTEC results) | 8.30am - 6pm |
| Friday 18 August | 8.30am - 5pm |
| Monday 21 August onwards | 9am - 5pm |
| Thursday 24 August (GCSE results) | 8.30am - 5pm |
| Friday 25 August onwards | 9am - 5pm |
Find more information on UCAS Clearing
If you received various offers from multiple universities, you can only choose one to accept the offer from.
To accept the offer, you need to add the university and its details onto 'Add a Clearing Choice' in your UCAS Hub, inside the section, 'Your Choice'.
Interested in Postgraduate study? Our Master's degree in Viticulture and Oenology still has a few spaces left. Apply today!