FdSc Applied Animal Behaviour & Conservation
Foundation Degree
Whether you are fascinated by the anatomy and physiology of living organisms or passionate about the role zoological institutions can play in wildlife conservation, then this foundation degree programme will provide you with the experience you need to pursue your career ambitions working with animals. This degree will enable you to develop an applied knowledge and understanding in a range of key subject areas which underpin zoology, including animal biology, health and welfare, animal behaviour, conservation science, and animal husbandry.
You'll develop an applied knowledge and understanding in a range of key subject areas which underpin zoology, including animal biology, health and welfare, animal behaviour, conservation science, and animal husbandry.
Here at Plumpton College, our immersive degree programme has a strong emphasis on applied learning and work experience enabling you to develop a range of vocational skills sought after by employers in the animal industry. Study and work directly with our extensive collection of over 100 different species of companion, farm and exotic animal species within Plumpton College's Animal Management Centre. You'll gain valuable hands-on training in the application of key field and laboratory techniques in zoology, including some of the latest methods used in wildlife monitoring and conservation science.
This degree will support you with gaining the experience required to progress into a diverse range of career pathways working with animals, including the zoo industry, rehoming sector and conservation organisations.
Why choose us?
Develop an applied understanding of zoology, including the fundamental principles and key concepts which underpin animal behaviour and conservation.
Enhance your practical animal husbandry skills and knowledge, working with a collection of over 100 animal species at the Plumpton Animal Management Centre and onsite College Farm.
Study in the heart of the South Downs National Park, with direct opportunities on campus to learn about the ecology, habitats, and conservation of wild animals living within this legally protected area of the UK.
Develop your professional network and industry awareness via a range of external trips and visits, including the opportunity to attend a 2-week international study tour to a wildlife reserve in South Africa. We have excellent links with the industry, and host regular guest speakers and visits to other centres, including a visit to Mankwe Wildlife Reserve, South Africa. You'll be able to discover 3000 large mammals on the reserve, which is made up of 42 species plus over 250 types of bird, plus a wide variety of amphibians, invertebrates and reptiles.
Acquire new employability skills, business management skills, and practical experience through completing a 150-hour work placement in the animal industry, benefitting from access to our excellent network of placement providers.
The programme is delivered by a team of highly experienced and dedicated staff, with expertise in a range of disciplines within the animal sciences and related fields. Staff teaching on the programme benefit from maintaining strong professional links to organisations in the animal industry, operating at both a local and national level.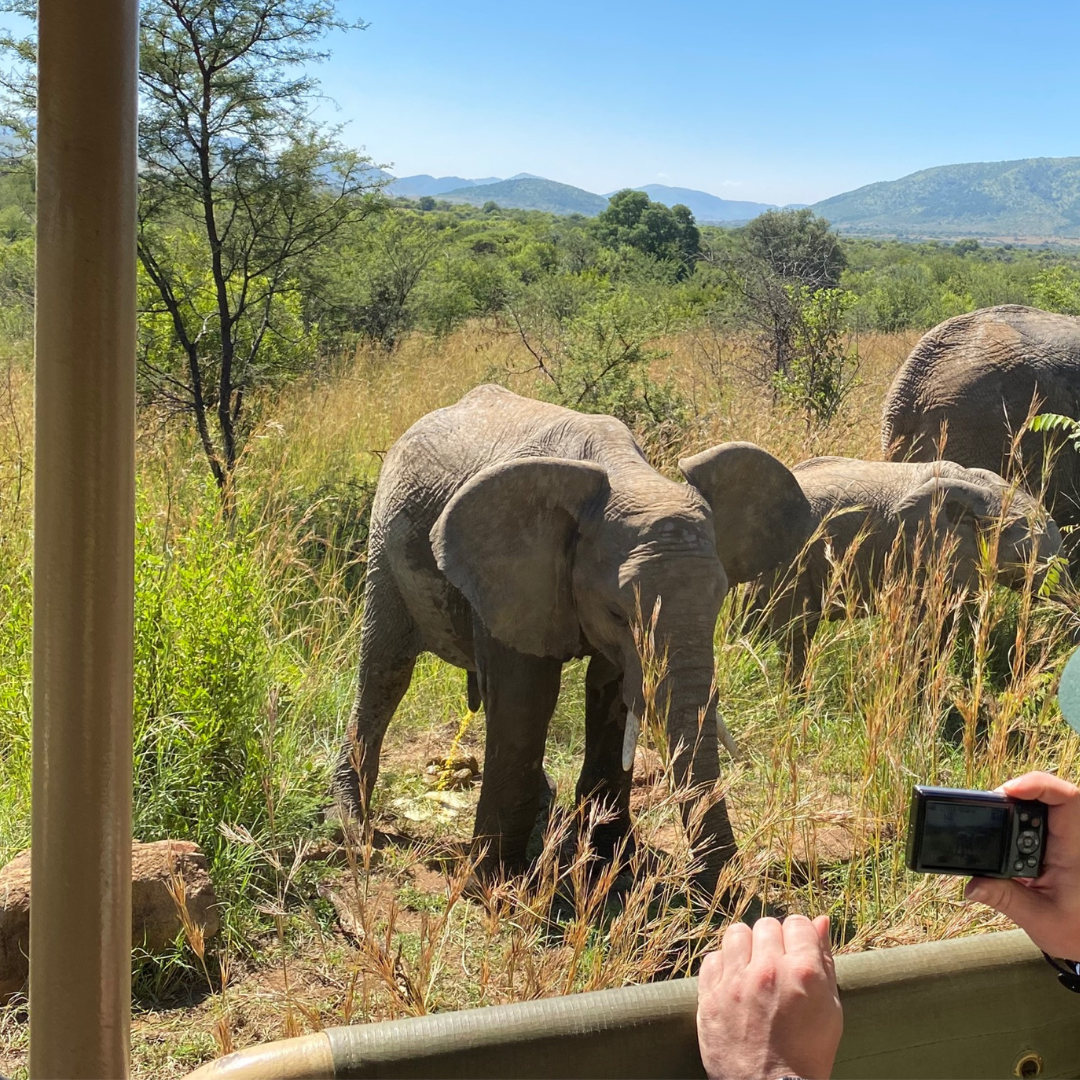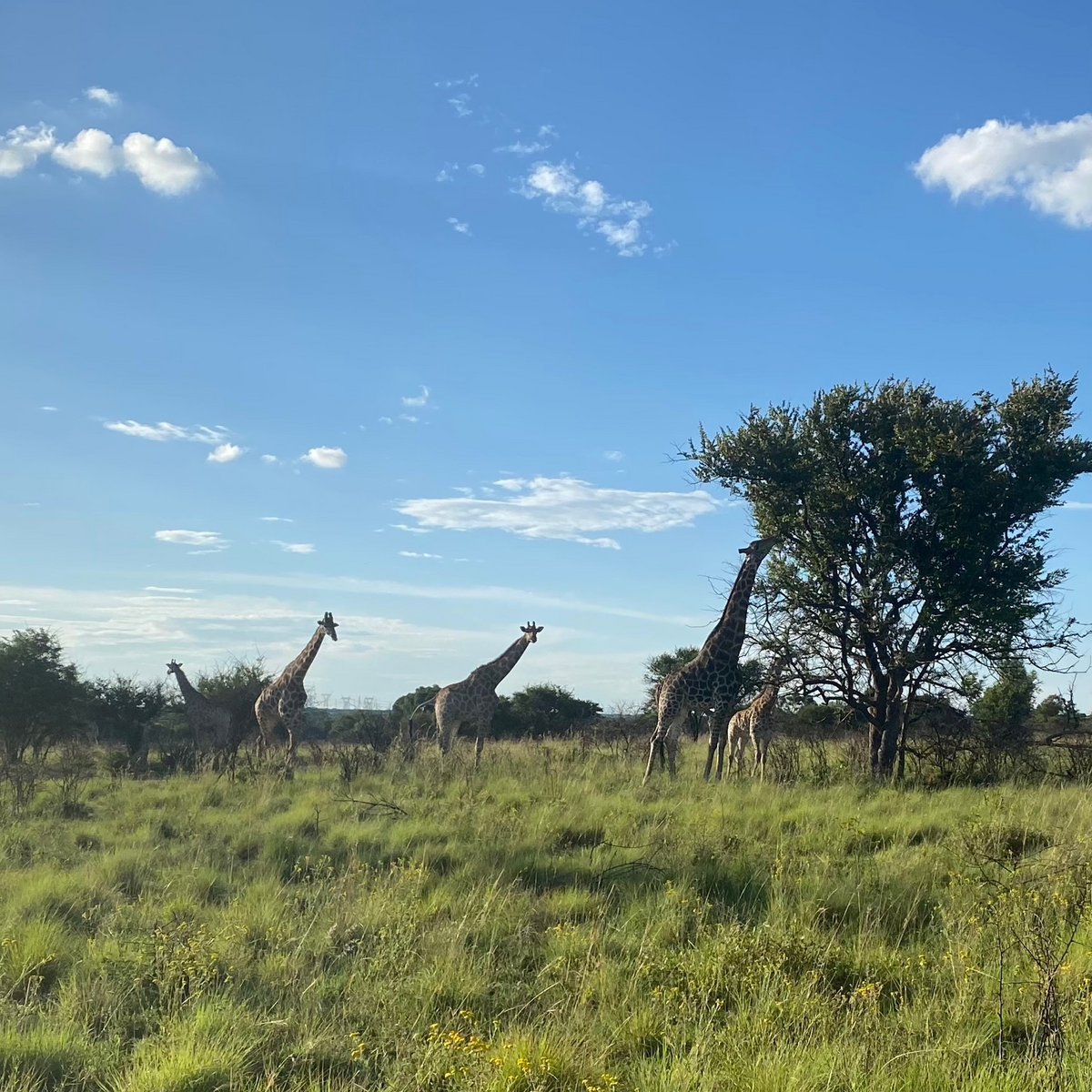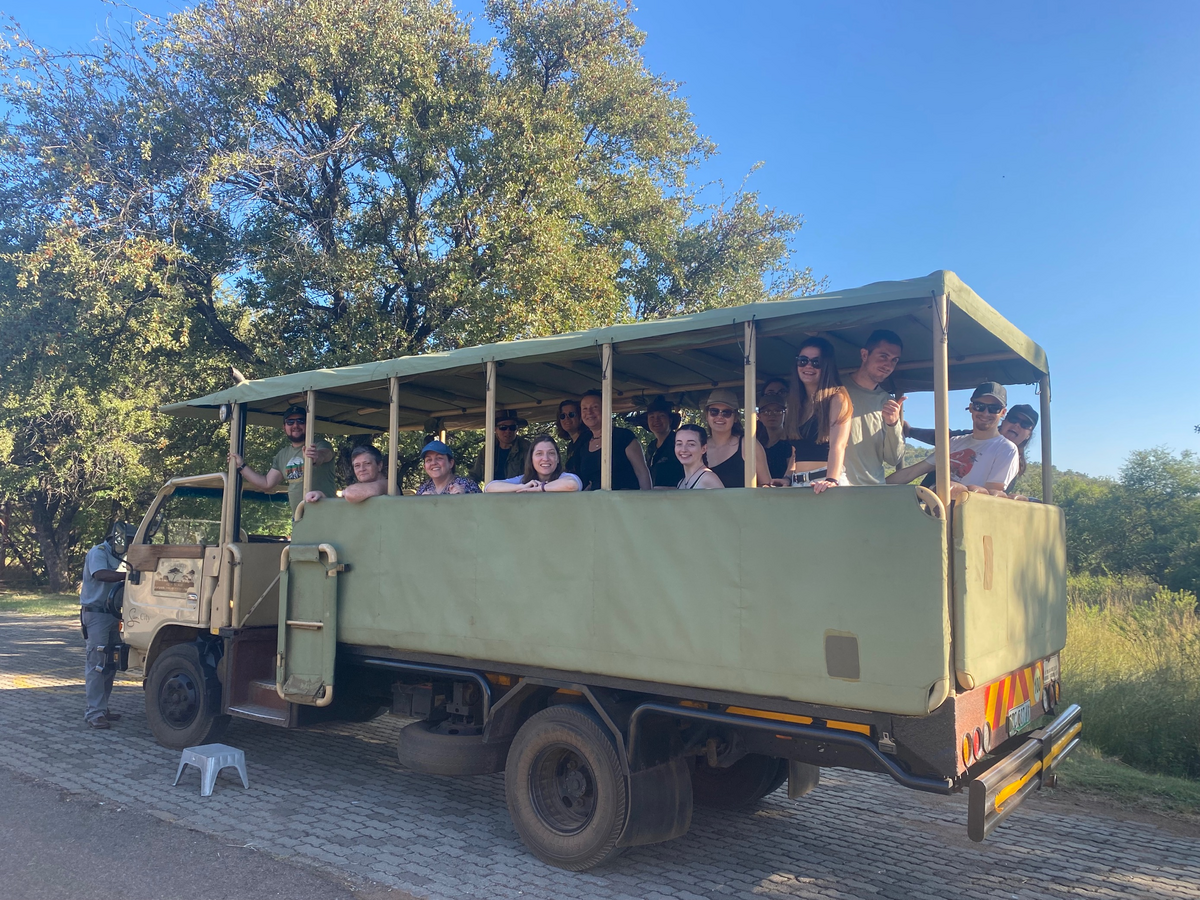 Course details
Dates & Location

The academic year runs from September to June.

Duration

Full-time: 2 years

Part-time: 4 years

UCAS Details

UCAS code: P300

UCAS points: 56

Costs

Tuition fees for UK and EU students are:

Full-time £9,000
Part-time £4,500

Safety equipment
Students will be required to fund their own equipment and protective clothing and steel toe capped boots for working with animals on site.

Field trips
The cost of field trips is activity dependant. Some are free, while others may require a contribution. You are not obliged to pay for field trips in order to complete your course.

Resources
Course texts and other study resources are available from Library. You may wish to purchase your own copies. You receive a small allowance for printing costs, which you can top up if required.
Entry Requirements
We consider a wide range of Level 3 qualifications with UCAS Tariff points, specifically:
A Level: two subjects (CD) and must include one in a STEM-related subject.
BTEC National: Extended Diploma (MPP)
C&G Advanced Technical: Extended Diploma 1080 (MPP)
International Baccalaureate: 24 Points overall
Access to HE: 56 Points
We also consider applicants with relevant industrial experience if over 21 years of age.
We expect a minimum of five GCSEs, including Mathematics, English Language and a science, all at grade 4 or above (grade C or above under the A*-G system).
Students with English as a second language will be required to have gained IELTS at 6.5 overall with 6.0 in Writing.
Facilities
Class sizes
Class sizes on the programme are typically between 15-20 students, depending on the modules and year of study. In the first year, all modules are compulsory and class sizes will not vary, apart form in some practical sessions, where groups may be divided to ensure high standards of animal welfare can be maintained and to ensure appropriate supervision of students. In the second year of the programme, students are able to select optional modules, which may mean that group sizes are slightly smaller (typically around 10-15 students).
Independent learning
At university, you must develop the ability to work more independently than you have done before. In the early stages of the degree, you will receive a higher level of support from module leaders and personal tutors. In years 2 and 3, you will need to demonstrate an increasing ability to build upon material delivered in lectures and laboratories through independent reading. Greenwich graduates should be able to think and work independently, analytically and creatively to solve problems.
Overall workload
If you are studying full-time, you should expect the workload to be similar to a full-time job. For part-time students, this will reduce in proportion with the number of courses you are studying.
Each module you study towards this degree is worth 15 or 30 credits. These represent around 150 or 300 study hours respectively. If you receive 100 contact hours for a 30-credit module, you should expect to commit 200 hours to independent study to complete it successfully.
Assessment
Students are assessed through a combination of assessment methods depending on the modules chosen. A diverse range of methods are utilised on the programme, including essays, practical portfolios, scientific reports, poster presentations and field logbooks. All modules are designed to contain formative (practice) assessment activities, which are ungraded, enabling students to build their confidence and understanding in advance of formal assessment submission.
You can view how each module is assessed within our 'What you will study' section.
Feedback summary
We aim to provide feedback on assignments taken at the college and to release examination results within 15 working days.
Dates and timetables
The academic year runs from September to June.
Full teaching timetables are not usually available until term has started. For any queries, contact the HE office (HEoffice@plumpton.ac.uk)
Will I have a work placement?
Students studying at Level 5 on the programme must undertake the Work Placement module (30 credits) at a relevant external organisation. Students will be provided with guidance on sourcing a suitable placement opportunity, via regular tutorials with the module leader and access to Plumpton College's database of approved work placement providers. Placements may be undertaken at a wide range of organisation types within the animal industry, which typically include zoological institutions and aquariums, livestock farms, animal rescue centres, wildlife conservation organisations, animal behavioural consultancies, veterinary practices and animal charities.
How long is my placement?
Students are required to complete a minimum of 150 hours of work experience at a relevant placement provider within the animal industry (or related organisations). Usually, students will be expected to complete their placement hours over the course of the academic year on days where they do not have scheduled lectures. However, due to the nature of some types of placement, it may be possible for students to start their placement during the summer break.
Student support
The College's Inclusive Learning and Development Department offers dedicated support for HE students, this can take the form of one-to-one support, exam access arrangements. Students who have a learning disability are able to access support with making an application to the Disabled Students Allowance (DSA) from the College's Inclusive Learning and Development Department.
The Library boasts a collection of over 8,000 books, covering a range of key subject areas within land-based curriculum. The Library also provides students with access to a variety of magazines, periodicals and academic journals through online databases.
Learning technology is central to the learning experience of students at Plumpton College and therefore is supported by dedicated staff within the College Teaching and Learning Team. The responsibilities of this team are to help support students with learning technology to enhance the overall learning experience.
Future Opportunities
What sort of careers do graduates pursue?
Upon completion of the FdSc Applied Animal Behaviour and Conservation, students can pursue a wide variety of career options. Students who graduate from the programme can move into a range of animal husbandry, welfare or education-focused roles within the animal industry, including working for key zoological institutions. Other key career pathways include animal health, welfare or inspection roles working for local authorities, national agencies and animal charities. Some graduates go on to work as animal behaviourists or trainers in the private sector, including those individuals who set up their own businesses. Graduates with career interests in animal conservation and ecology typically pursue opportunities working for local wildlife charities, government agencies, and ecological consultancies. A significant number of students who graduate from the programme will have the option to progress onto a relevant Top-up degree programme within the Animal Sciences or related fields.
Modules
Year 1 - Level 4 Modules
Level 4
Animal Behaviour and Communication (15 credits)
Animal Health and Welfare (15 credits)
Comparative Animal Anatomy and Physiology (15 credits)
Introduction to Business Management (15 credits)
Management of Animal Collections (15 credits)
Principles of Animal Biology (15 credits)
Principles of Conservation Science (15 credits)
Study and Research Skills (15 credits)
Year 2 - Level 5 Modules
Level 5
Work Placement (30 credits)
Applied Sampling Methods in Conservation (15 credits)
Applied Animal Behaviour Management (15 credits)
Animal Welfare and Ethics (15 credits)
Independent Enquiry (15 credits)
Research Methods and Statistics (15 credits)
A choice of ONE of the following optional modules:
Animal Learning and Training (15 credits)
Behavioural Ecology (15 credits)
Wildlife Conservation (15 credits)
Other courses that may interest you
Ready to take the next step?