Blacksmithing & Metalwork
BTEC Level 2 Diploma
Blacksmithing and Metalwork is an important skill, very much in demand in a number of industries.
This one-year programme, suitable for school leavers, will give students the skills needed to be able to work within the Blacksmithing and Metalworking industries.
The programme naturally provides progression on to the Level 3 Diploma/Extended Diploma in Metalworking for those who have demonstrated a good level of forge work skills and allows these skills will be further developed.
Level 2 Diploma: you complete all 5 subjects.
Qualifications Gained:
NCFE L2 Certificate in Creative Crafts (Heritage & Traditional Crafts)
City & Guilds Level 1 Award in MIG Welding
Level 2 Award in Drawing
Level 2 Computer Aided Design (CAD)
Certificate in the safe use of abrasive wheels (angle grinders)
GCSEs in English and maths (for those without grade 4).
Work Experience:
Study programmes include a minimum of compulsory work experience hours achieved through one day a week or block placements. The amount of hours required is dependent on the study programme.
Careers Hub
We offer impartial careers guidance to all of our students, email careers@plumpton.ac.uk to explore your next step or to book an appointment – we're here to help.
Industry Work Placement:
All students aged 16-18 on our Level 2 & Level 3 programmes will now have to take part in an exciting and compulsory 180 hour industry placement programme alongside completion of their vocational course. The programme will give you the chance to gain valuable skills in a real working environment whilst being paired with your ideal employer.
Our mission is to pair students with their ideal employer and to support them continuously during the placement.
There is flexibility on how students complete the placement; it can be during non-college weekdays, weekends, in blocks or over the holiday period. You will receive all of the necessary information during your interview, and if you have any queries in the meantime please contact workexperience@plumpton.ac.uk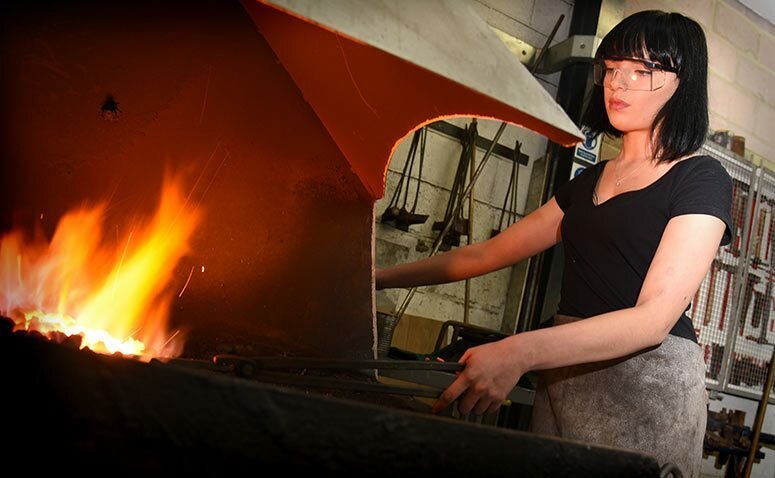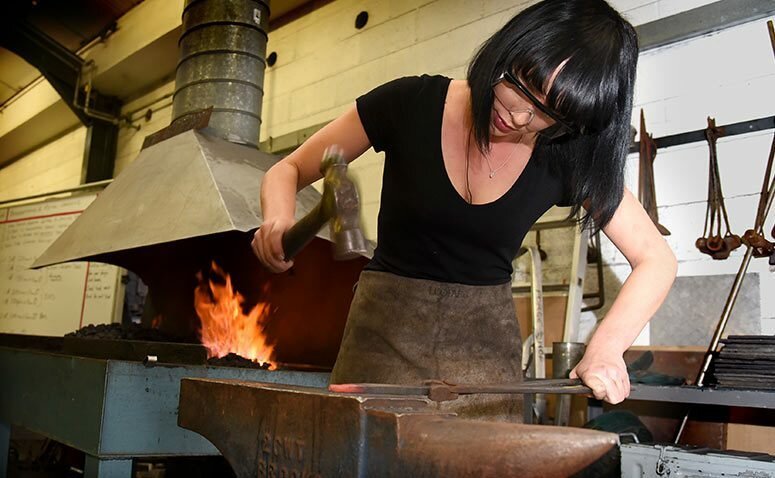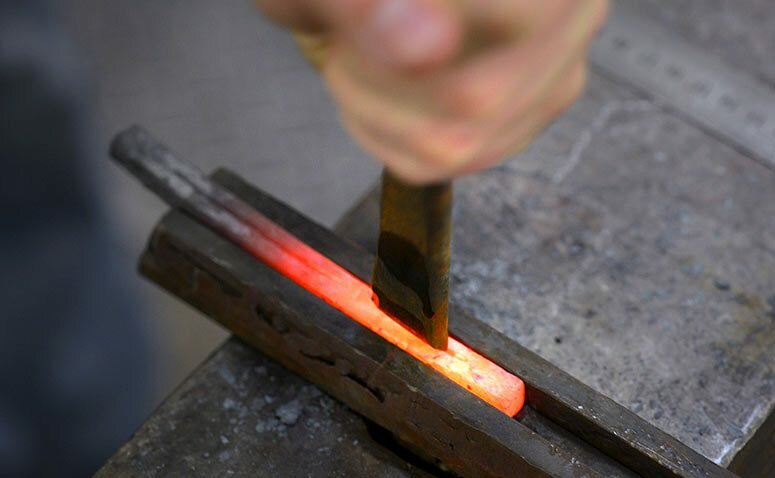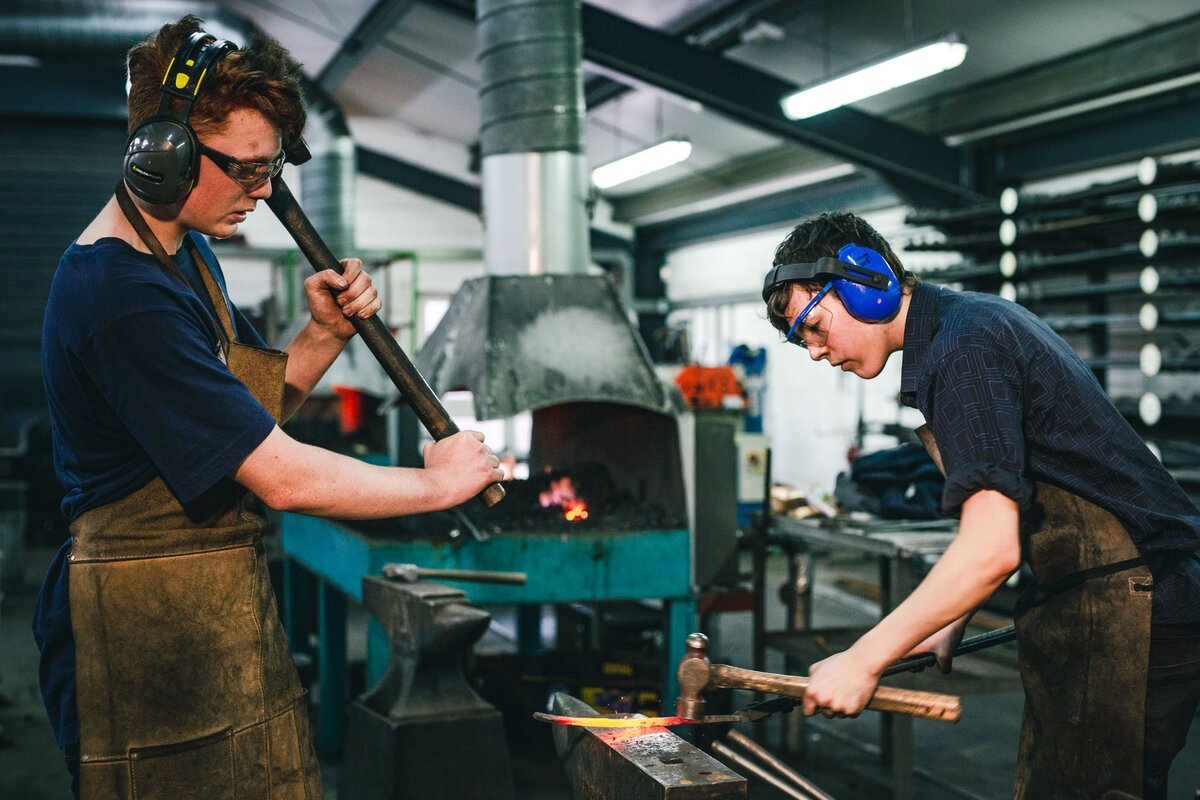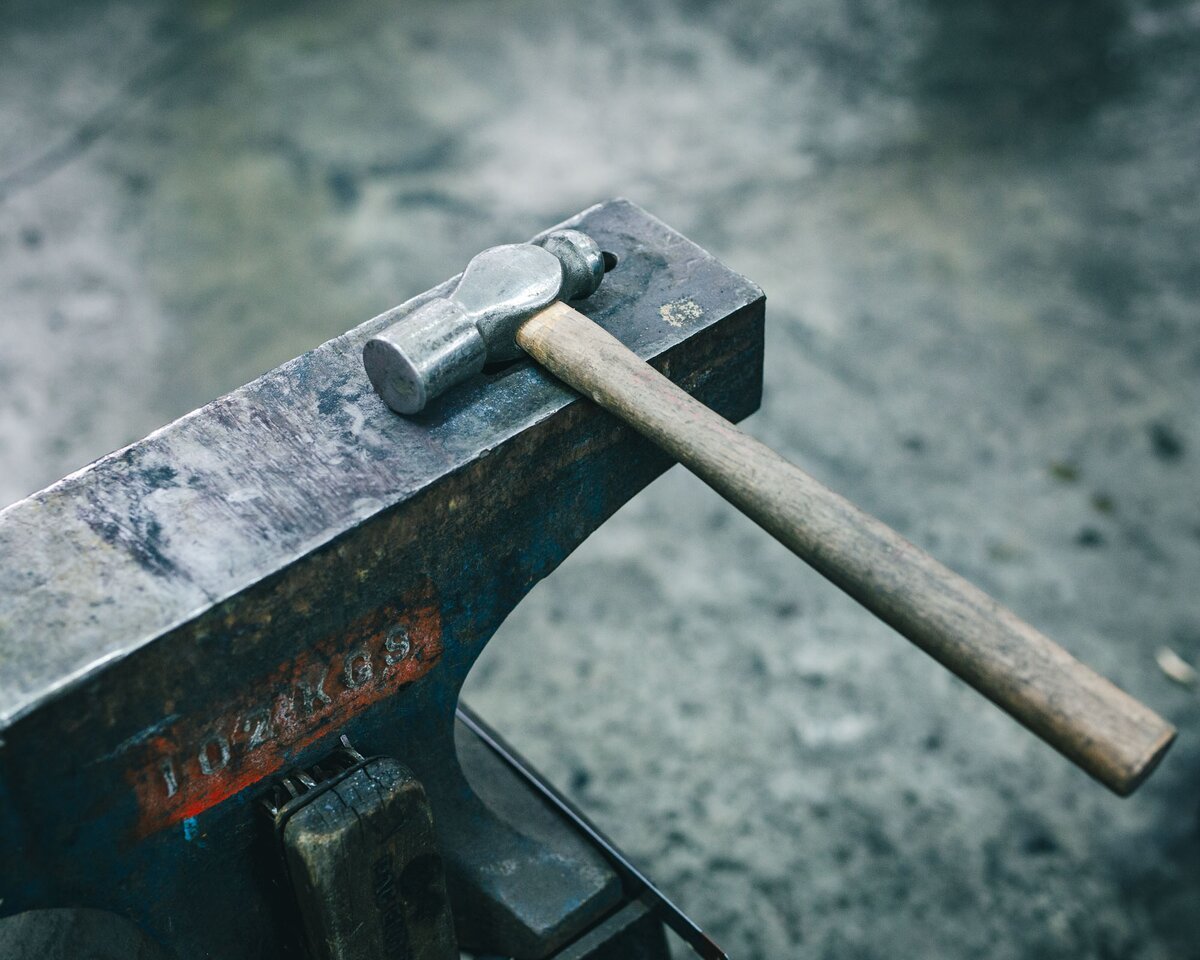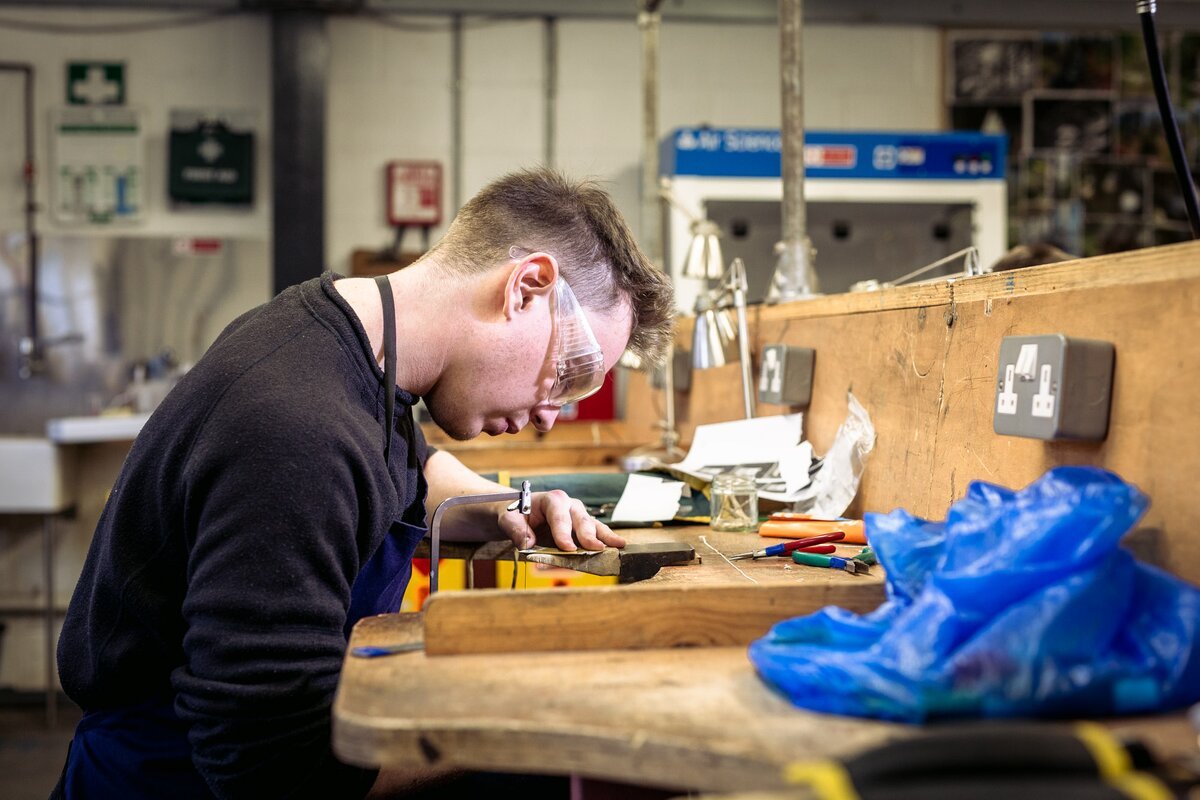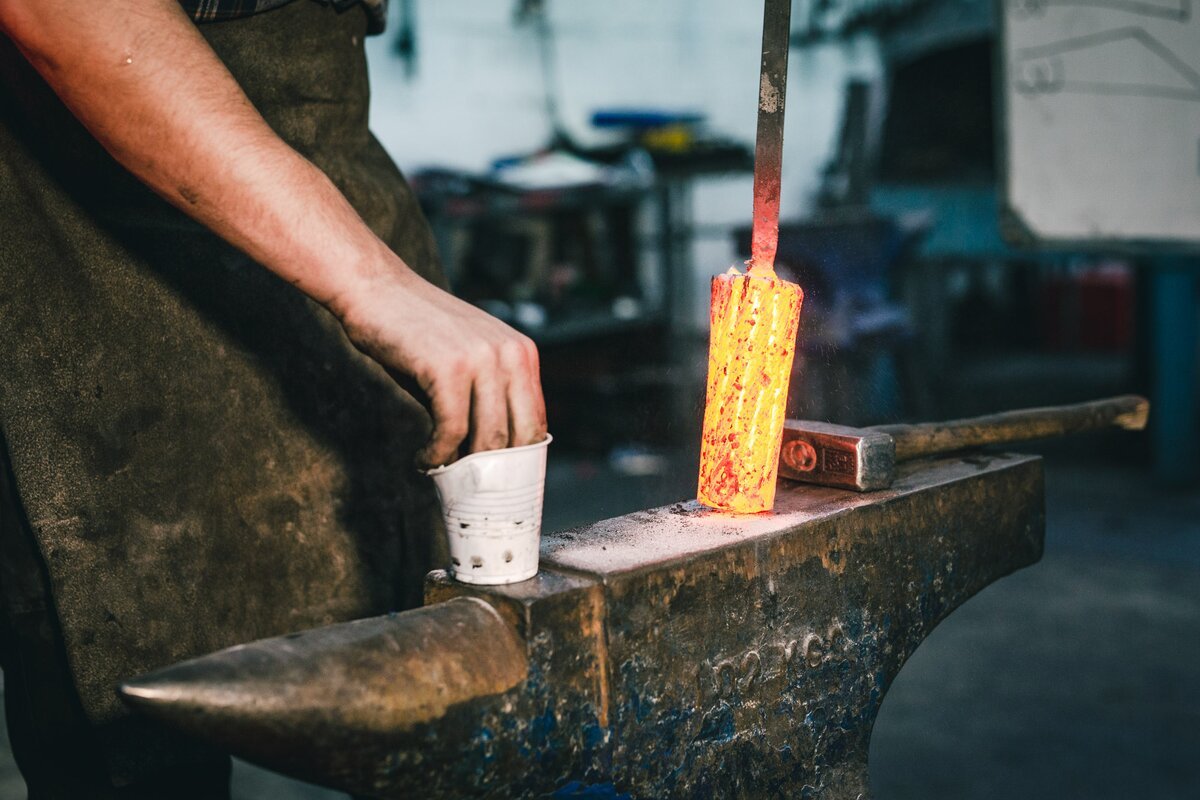 Course details
Dates & Location

September 2023

Duration

1 year, full-time

3 days per week in College
1 day per week in industry / work experience

Costs

£750 for materials

If you will be over 19 on the start date of your course you maybe required to pay tuition fees. Please contact enquiries@plumpton.ac.uk to confirm.
Entry Requirements
Either:
You'll need to have achieved 2 or more GCSEs grades 9-3 (previous grades A-D)
Successful completion of a related Level 1 qualification plus GCSE English and Maths
Mature students without the above requirements will be considered
I've now completed my Level 2 course and I'm in my final year of Level 3 Extended Diploma. I particularly enjoy drawing and designing and making useful things.

My favourite part about Level 3 has been experimenting at the forge with new connection techniques.
Future Opportunities
Successful completion of the level 2 or level 3 programmes could prepare you for further training or study in fields related to metalworking including:
Welding
Fabrication
Work within a blacksmithing or metalworking based role
Jewellery
Modules
Core units
Forgework Preparation, Processes, Techniques and Safe Working
Forgework Construction Tools, Techniques and Safe Working
Specialist units
2D Visual Communication
Application of Welding Processes
Working with Blacksmithing Specifications and Calculations
Ready to take the next step?