BTEC Level 3 Extended Diploma
These are a suite of level 3 qualifications which can be studied in a variety of combinations to allow flexibility and to help you to develop your practical and farm management skills.
The courses are at the same level, but the number of subjects studied can vary.
Level 3 Subsidiary Diploma: you complete 6 subjects to study over one year
Level 3 Diploma: This is a top-up of the Subsidiary diploma which allows you onto a second year place. You complete 12 subject areas to study
Level 3 Extended Diploma: you complete all 18 subject areas to study over a 3 year period
Designed for people with some experience of the industry. The course covers many aspects of modern agriculture and allows you to develop your skills in a supportive and practical environment on the College's large and varied estate that includes modern examples of extensive and intensive farming practices.
The second year is crucial as it gives you the opportunity to gain employment experience whilst developing and learning new skills. Many students choose to work abroad during this year in Australia and New Zealand or other countries where the College has employment links.
The course equips you with the necessary skills for taking responsibility as your career develops.
Throughout the course, there is an opportunity to gain additional qualifications which are essential for work on modern arable and mixed farms. These include certificates in Rough Terrain Fork Lift Truck Use, PA1 & PA2 Sprayer Certificates and many more to add to your qualification base.
Qualifications Gained
BTEC National in Agriculture at the level studied (outlined above)
Plumpton College Certificate
Additional Work Related Qualifications
GCSEs in English and Maths
Work Experience
Study programmes include a minimum of compulsory work experience hours achieved through one day a week or block placements. The amount of hours required is dependent on the study programme.
Careers Hub
We offer impartial careers guidance to all of our students, email careers@plumpton.ac.uk to explore your next step or to book an appointment – we're here to help.
Industry Work Placement
All students aged 16-18 on our Level 2 & Level 3 programmes will now have to take part in an exciting and compulsory 50-day industry placement programme alongside completion of their vocational course. The programme will give you the chance to gain valuable skills in a real working environment whilst being paired with your ideal employer.
Our mission is to pair students with their ideal employer and to support them continuously during the placement.
There is flexibility on how students complete the placement; it can be during non-college weekdays, weekends, in blocks or over the holiday period. You will receive all of the necessary information during your interview, and if you have any queries in the meantime please contact workexperience@plumpton.ac.uk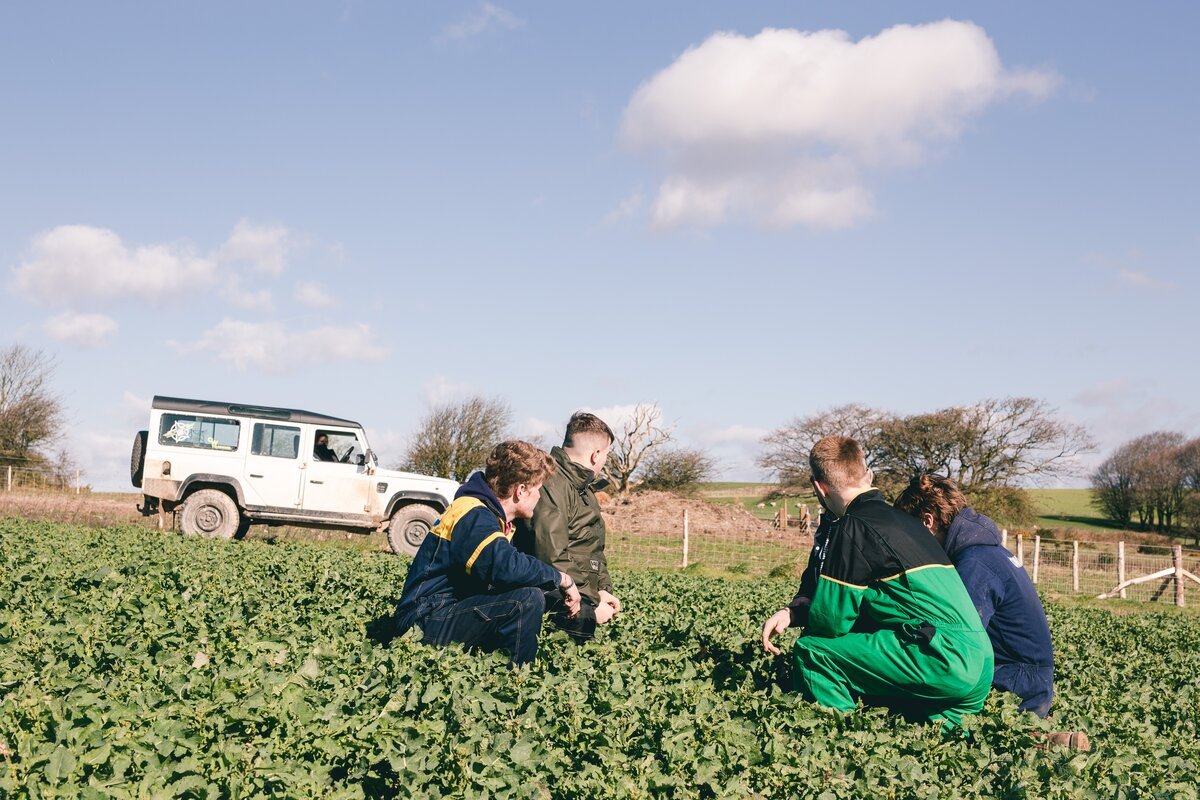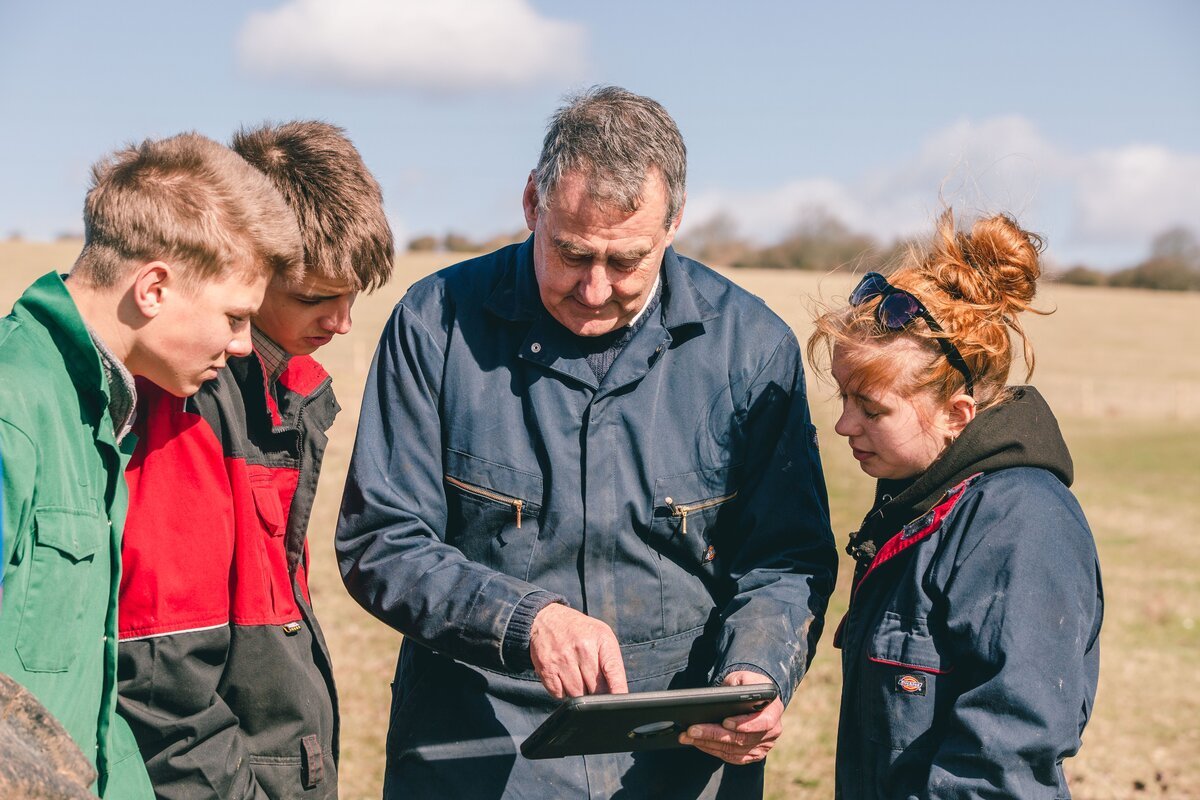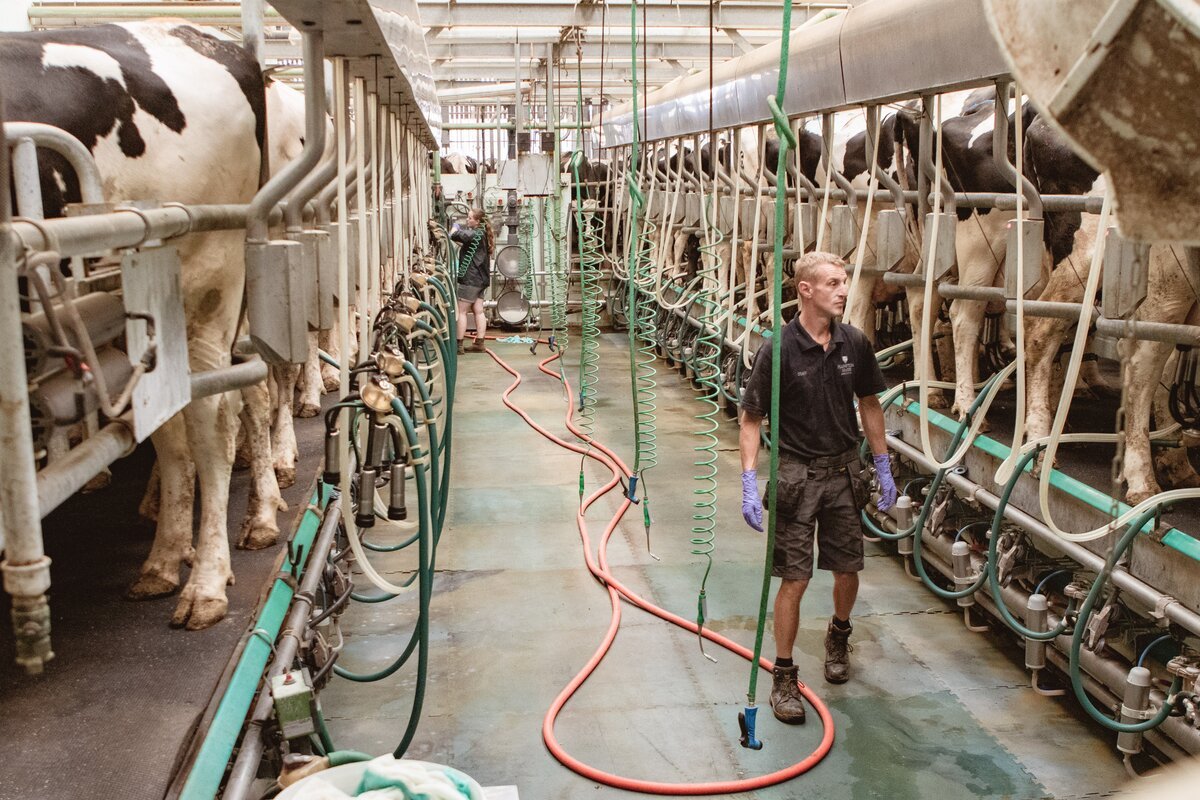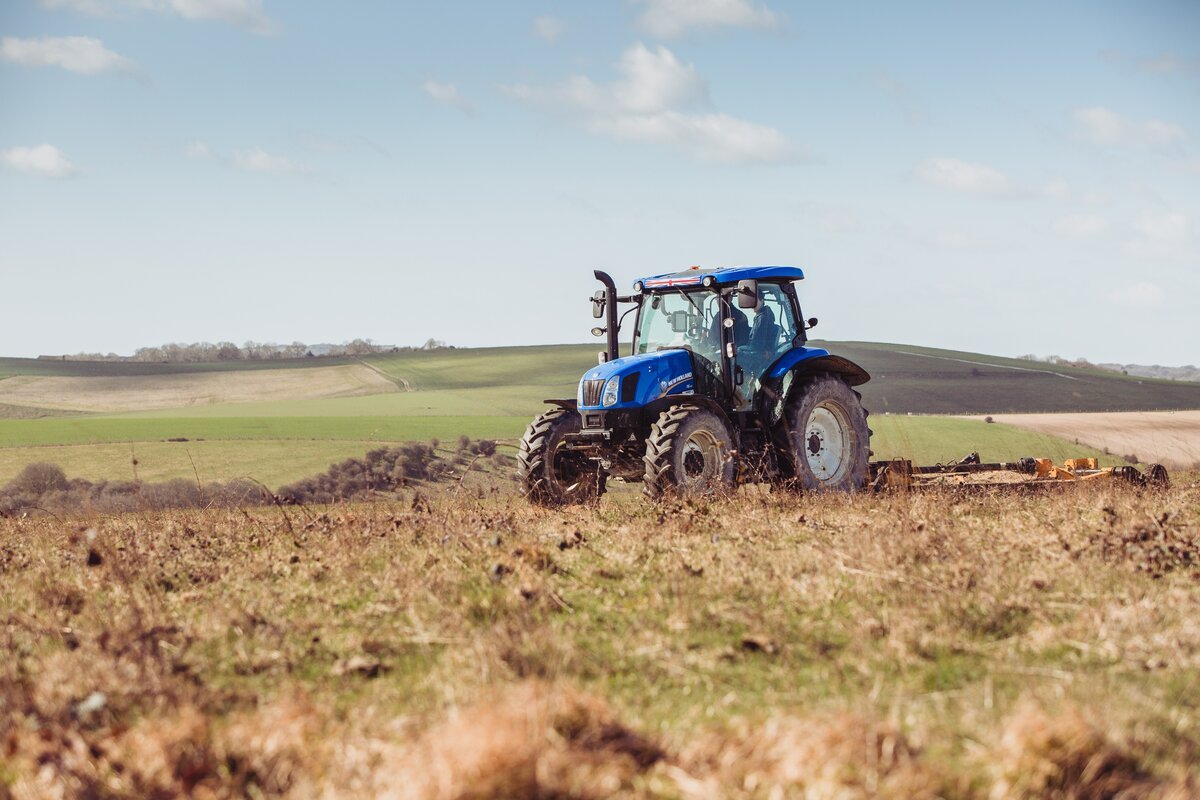 Course details
Dates & Location

September 2023

Duration

Up to 3 years, Full Time

Up to 3.5 days a week

Costs

If you will be over 19 on the start date of your course you maybe required to pay tuition fees. Please contact enquiries@plumpton.ac.uk to confirm.
Entry Requirements
Students will normally be at least 16 years old on entry and have at least one of the following:
Studied GCSE level qualifications (achieving 5 passes at 9-4 for the full diploma) including English and maths
A level 2 qualification and GCSE maths or English at grade c/4 or above
Appropriate interest and relevant experience
Mature applicants who do not possess any of the above qualifications will be considered individually.
While I was at Plumpton I soon found that I was particularly interested in dairy farming. In my middle year I had the chance to truly hone my skills as part of a farming business, which has certainly made me more employable.
Future Opportunities
Successful completion of this course may allow progression onto a foundation degree or degree programme such as those offered at Plumpton or into employment in the industry in any number of exciting roles including:
Assisting a herdsman on a dairy herd or Pig Unit
Shepherd
Trainee Agronomist or Nutritionist
Assistant Farm Manager
Self Employed contractor
Shepherd
Tractor driver and machinery operator
Dairy herdsperson
Pig unit assistant manager
General farm worker
Progression to an HE course
Modules
Year 1
Indicative Programme Content (*compulsory units for some Diploma levels only)
During the first year of the programme the aim is to lay down the fundamental principles of agriculture. This will be delivered through practical skills development on the College farm as well as through taught practical and theory based sessions. As the year unfolds you will build confidence and competence in a range of agricultural skills, practices, activities, and duties. Dependant upon qualification of study, modules include:
Plant science *
Soil science *
Sheep production
Livestock husbandry
Dairy production
Crop production
Pig production
Grassland management
Machinery operations
Estate skills
Year 2
The second year provides an opportunity for learners to practice these skills through an extended period of work experience. Many choose to do so in subject areas where they see themselves in the long term which allows learners to seek employment across the UK and further afield around the world. This not only provides a fantastic industry experience but also offers the opportunity to meet new people and experience a different way of life.
Year 3
The final year allows learners to combine all elements of the previous two year's studies and start to develop the business and decision making skills required to operate and run modern farming enterprises. Overall the Level 3 agriculture programme provides a diverse range of opportunities and real employment openings in general modern agriculture.
Year 3 – has the opportunity to specialise in a livestock or crops based pathways
Investigative project *
Business management for the land based sector *
Manage agricultural environments
Livestock breeding & nutrition
Beef production
Workshop skills
Use agricultural spreaders and sprayers
Agricultural forage crop production
English & maths
Additional Qualifications
LANTRA Rough Terrain Forklift
NPTC PA1
NPTC PA2
Safe use of vet & med
Ready to take the next step?