Wine Division's First Generation Z Student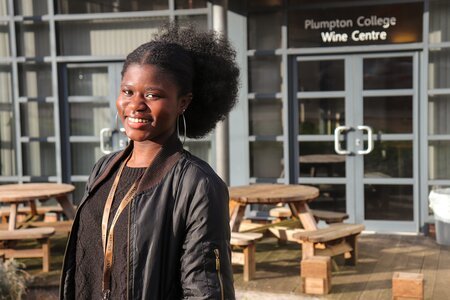 We recently caught up with Natalie Agyapong, aged 19 who is studying for a BSc (Hons) in Viticulture & Oenology at our wine division to learn more about what inspired her to do the course and her plans for the future.
How did you become interested in wine?
My mother told me a story about my Sierra Leonean great-grandfather making wine out of various fruits, alongside grapes, and something just clicked one day after seeing this course being advertised online. To actually learn how to make wine and almost follow in his footsteps would be awesome!
Why did you choose Plumpton?
After finishing A-Levels, I wanted to do something different for university and this was definitely something different. I'm very interested in making things from scratch, so researching about this course at Plumpton, I was very intrigued. Being the only college in the UK that does a bachelor's degree in Wine Production, I was determined to give it a try!
What have been your highlights whilst studying at Plumpton Wine Division?
I feel that I have met so many different people of different ages and with varied amounts of knowledge about wine, who I can share my university experience with. Meeting people that know so much about wine inspires me to continue so that one day, I will have as much knowledge as them.
How will you apply what you've learnt to your future career? What's next?
My aim after university is to travel to different countries and explore the different wine styles and vineyard methods that I see in my textbook. I want to eventually use what Plumpton is teaching me and will teach me, such as, pruning, in my future career in the wine industry.
What would you say to people looking to do Wine Production?
I would say to someone that wants to do wine production that it is a very interesting subject where you are going to learn a lot of different things. It also gives you the opportunity to do a vast array of things, from working with vines in the vineyard to doing titrations in the lab. It will set you up for whichever area of wine production you want to go into and that is something I really like about the course.
Your favourite kinds of wine?
A bit of an unpopular opinion, but I do like rosé, both still and sparkling. Recently, I've been exploring more into rosado and I'm really liking it!
We're still accepting applications for September and offer a wide variety of wine degrees and apprenticeship opportunities, For further details, please visit our course pages here.
Learn more about our history
Since the original 400-acre College farm was bought back in 1919, Plumpton College has certainly seen a lot of changes.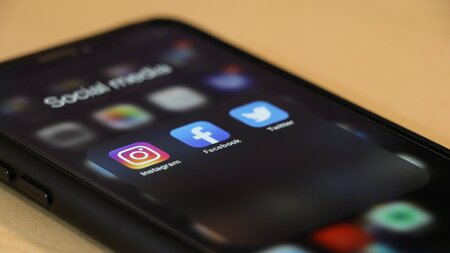 Stay connected
Keep up to date with us online. Give us a like and follow us on: