Thinking of studying Dog Grooming? Meet a member of the team!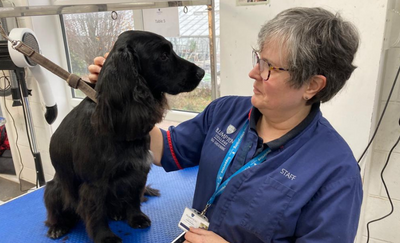 We caught up with Linda, Level 2 & 3 Tutor, who's just been teaching our Dog Grooming courses for over a year. Linda comes with a wealth of experience, in grooming for 12 years, theory and customer service skills; including having run her own grooming salon for nine years.
How did you get into dog grooming?
I got into dog grooming because of my sweet, now 14-year-old collie/poodle called Rocky. I sent him to be groomed at one year old. He had a bad experience, so I started to groom him myself, getting a job working in a busy, reputable salon, where I learned a lot.
Because of Rocky, I had also fallen in love with the poodle side and brought my first of three standard poodles called Buster. I was lucky to find a good breeder who coached me on grooming him, and with my salon experience, I started getting asked by people on walks who had groomed my dogs.
I then decided to sign up for the Plumpton College Level 3 Dog Grooming course in 2012. I qualified and launched my own business, which I ran for nine years in two different locations. I closed the company earlier this year to concentrate on teaching at Plumpton College, which I love. I have, over the years, competed successfully in grooming competitions and showed my youngest standard poodle at Crufts in 2018.
My background is in the care industry and delivering canine enrichment courses for the public. I also have a Level 3 qualification in Dog Behaviour through the Institute of Modern Dog Trainers. In my spare time, I am also a pro dog trainer with absoluteDogs. Dogs are definitely my passion.
What's your favourite dog breed and why?
Ooh, a tricky one as I have had various dogs over the years from terriers, collies, and currently standard poodles. I have a huge fondness for poodles and wire-haired dachshunds. But one of the advantages of being a groomer is that I get to interact and experience the personalities of lots of different breeds. If I won the lottery, I would be one of those crazy dog ladies.
What do you enjoy about your job?
I enjoy seeing students develop the skills to groom confidently and with style and flair. I get really excited when a dog goes out looking fab, and the student is happy with their work.
What do you enjoy about working at Plumpton College?
It has to be the team spirit, and the progressive ethos of the college is exciting to be part of.
How do you support students?
In ways that suit the student, some are more practical when they learn, others are technical. It's fun and challenging in a positive way to find ways to teach the skills and knowledge which encompasses different learning styles.
What are some career pathways?
By studying dog grooming, you could set up your own grooming business, work at an existing pet salon, or go on to teach when you have more experience.
What are you looking forward to this academic year?
For the rest of the academic year, I'm looking forward to working with a fresh cohort of students and developing their skills. I'm looking forward to hosting masterclasses with guest speakers, which we couldn't do last year, and lastly, getting the students over the finish line with merits and distinctions! Yes, I am rather passionate about what I do!
Category: Veterinary
Learn more about our history
Since the original 400-acre College farm was bought back in 1919, Plumpton College has certainly seen a lot of changes.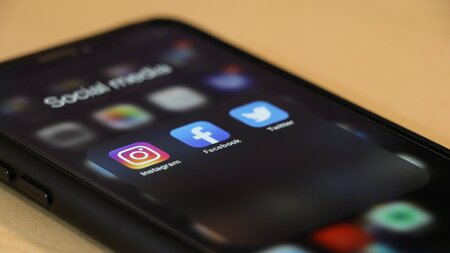 Stay connected
Keep up to date with us online. Give us a like and follow us on: