Student Success: Floristry Work Experience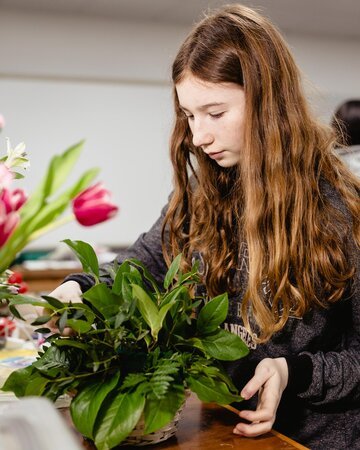 Plumpton College's students on our Level 2 or 3 Floristry Courses take part in an exciting and compulsory 150 hour placement alongside their course. This will enable our students to gain valuable skills in a real working environment, whilst being paired with an ideal employer.
Hannah is currently studing on our Level 3 Full Time Diploma in Floristry and managed to gain work experience at well-known, London based florist Aime Bone.
Hear how the work experience has benefitted Hannah's studies and how it's helped her to achieve her chosen career within the floristry industry.
Having the chance to go on work experience within the floristry industry, can you tell us how this helped or benefited you studying your course at Plumpton?
"Being able to do work experience with a florist allowed me to fully witness the true work environment, the dedication and maturity levels needed in order to become successful in this industry.

This helped me in my course as I could relate both my practical and my theory work to what I had seen in my work placement. For example, I could relate the timed practical assessments to the time it took my colleagues to produce a high quality design. Watching them inspired me to work faster."
What have you learnt the most from doing your work experience at Amie Bone Flowers in London?
"Going to London with Amie Bone was a huge opportunity for me. I was able to see, and be part of a three day installation at the Four Seasons Hotel. I learnt a lot on this journey - from advice on how to use oasis better, to how to grow your own business, and become well known. I learnt that in an event this big, there is more than just flowers to worry about; Amie had chosen different senses for each different room to add to the atmosphere, she also changed the soaps in the toilets to her preferred smell and brand. Doing this, she collaborated with many different companies, making her business grow even bigger."
Why would you recommend studying a course with work experience over courses that don't currently offer this component?
"I think work experience gives students a true idea of what it's like working in the industry in which they are studying. It boosts your confidence as you will get more practice on what you do in class, at your work placement. It also helps you to mature as a person, as you will be working with adults in a business that they want to keep professional and successful."
What do you plan to do after your course at Plumpton College?
"After doing work experience with Amie Bone, I have been inspired, and wish to join her team after college. She has shown me that dedication and confidence can lead to success. "
See all our available Floristry Courses here. There is still time to apply for September 2020.
Category: Floristry
Learn more about our history
Since the original 400-acre College farm was bought back in 1919, Plumpton College has certainly seen a lot of changes.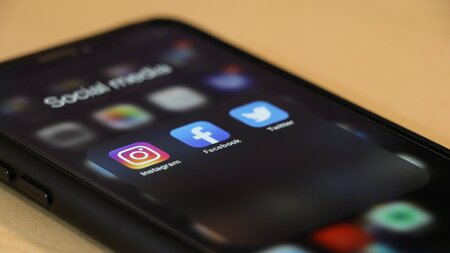 Stay connected
Keep up to date with us online. Give us a like and follow us on: