Science graduate, sommelier, or looking to develop a business? We have the right Wine degree course for you.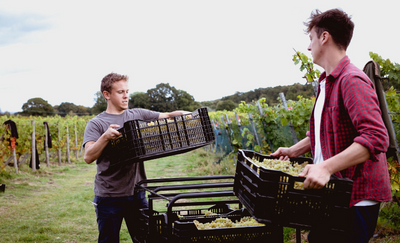 We are proud to be the UK's centre of excellence in wine education, training and research, and delivers the only European undergraduate degree in wine production taught in English.
Since offering our first wine courses in 1988, we've grown to include a 10-hectare Rock Lodge vineyard and dedicated Wine Centre. The centre is purpose-built for your studies, including a commercial winery (producing award winning Plumpton Estate wines), research winery, laboratories, IOC tasting room and a sensory evaluation room for you to experience.
Our five degree courses are designed based on feedback received from key industry associations and professionals, ensuring the curriculum stays contemporary and relevant. Studying at Plumpton College is not your typical university experience - class sizes are small in numbers, meaning you'll get more contact time with lecturers. Right on our college campus, we have excellent residential accommodation in the heart of the campus, so if you're an international student or not local to Sussex - rest assured you'll have a beautiful place to stay while studying in the South Downs National Park.
Graduates from this course have become vineyard managers, winemakers, wine buyers, cellar managers, wine educators, project scientists and oenologists not just in the UK, but around the world. The wine industry is hiring, in all types of positions - take a look at careers available.
So, whether you're an A Level student studying Science, you'll be well positioned with the skillset to leap onto our BSc Viticulture degree (the cultivation, protection, and harvest of grapes where the operations are outdoors) & Oenology (the science dealing with wine and winemaking, including the fermentation of grapes into wine, which is mostly confined to the indoors) where you'll be actively participating in the production of our wine, exploring the science of grape growing and winemaking.
Our BA International Wine Business course will equip you with general business management, the wine trade and wines of the world, with the focus being on the global nature of wine trading, distribution and sales. Ideal for those who are looking to develop a career in the global wine trade and business management in wine.
If you're looking to work in the wine trade or start your own wine-related business, the FdA Wine Business course is right for you, covering practical and theoretical understanding of wine and the wine industry, including practical wine tasting, work experience, an independent project and the opportunity to visit European vineyards. Great for those working in hospitality as sommeliers, looking to develop their knowledge and future career prospects.
Our FdSc Wine Production is perfect for those looking to establish a career in the wine production industry, or wish to establish a new vineyard or wine production business. And lastly, our MSc Viticulture & Oenology will challenge you to develop a deep and systemic understanding of wine science and related disciplines.
"My advice to prospective students is to be prepared to get your hands dirty! But don't be afraid if you don't have an in-depth knowledge of wine. The amazing staff and students here will help you develop into a future expert." Callumn Fitzpatrick, studying BSc Viticulture & Oenology
Read more student stories here
If you'd like to meet the wine lecturers to find out more there's a fantastic opportunity to join a live webinar on Wednesday 18th May at 7pm GMT. This will be a great opportunity to you learn more about each of the different courses and get your questions answered.
Category: Wine Division
Learn more about our history
Since the original 400-acre College farm was bought back in 1919, Plumpton College has certainly seen a lot of changes.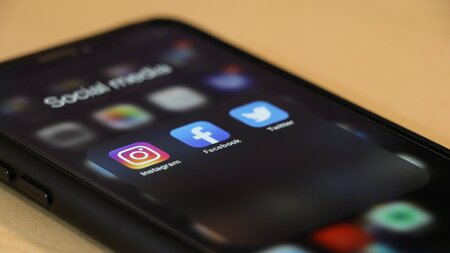 Stay connected
Keep up to date with us online. Give us a like and follow us on: