Sarah George - Programme Manager for Environmental Studies and Conservation
We asked Sarah George, Programme Manager for Environmental Studies and Conservation, some questions about her role here at Plumpton College.
HOW DID YOU GET INTO YOUR ROLE AT PLUMPTON COLLEGE?
On completing my course at Plumpton, I went on to complete a degree in Ecology at a local university. On the day of my graduation, one of my tutors told me to keep an eye on the Plumpton careers page. I of course did this and three weeks later a teaching role in the Countryside department appeared. With many years of teaching behind me, I immediately applied and the rest, as they say, is history.
What's Your Favourite Part Of Your Job?
"Definitely working with our students. Seeing their knowledge and skills grow is incredibly rewarding as is seeing their confidence in these develop too. Each student brings something different to their group and no two years are ever the same. However, the camaraderie that they develop between them does always seem to be there which is wonderful."
WHAT DO YOU LOVE MOST ABOUT PLUMPTON COLLEGE?
Conservation is an industry that covers so many environmental issues and Plumpton enables students to investigate and focus on the areas that are of importance and/or interest to them.
"We obviously aim for each student to achieve their qualifications and to do this well but always in a way that allows them to tailor the course to their personal ambitions."
IF YOU HAD YOUR TIME AGAIN, WOULD YOU DO ANYTHING DIFFERENTLY?
I spent many years teaching IT into industry which involved meeting lots of people and lots of travel and only stopped this when my children arrived. However I do wonder what different paths my life may have taken had I studied my degree earlier or chosen to make my base in Chamonix and develop my love of mountains and climbing.
WHAT ADVICE WOULD YOU GIVE TO STUDENTS THINKING ABOUT STUDYING AT PLUMPTON COLLEGE?
Attending a course at Plumpton College really is not like 'going back to school'. Any of our courses will develop your practical skills as well as your academic ones and you will do this with the encouragement and support of lecturers who love their subject as much as you do. I meet so many students who apologise because they can't do things – we don't expect you to, that's why you've enrolled.
"Give yourself the time to learn and enjoy it."
Anything else you would like to add?
I completed my degree as a mature student. A daunting prospect but an incredible opportunity. I would remind anyone thinking they are too old, that in education, age should never be a barrier. I was also surprised at the impact this had on my children – there's never an excuse not to do homework when mum is doing hers.
"Studying truly has opened doors for me and I would (and do) encourage anyone to take their interests as far as they able and to never stop learning."
---
Next Steps...
If you like the sound of studying alongside Sarah at Plumpton College check our available Environmental Studies and Conservation Courses still available for September.
Also, check our vacancies reguarly to see if you can join our progressive and passionate team here at Plumpton College.
Category: Environmental Studies & Conservation
Learn more about our history
Since the original 400-acre College farm was bought back in 1919, Plumpton College has certainly seen a lot of changes.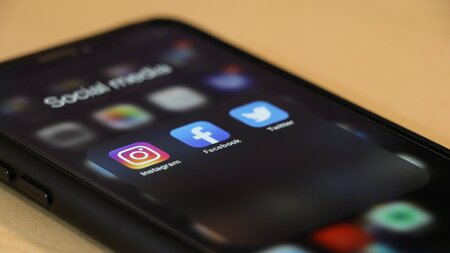 Stay connected
Keep up to date with us online. Give us a like and follow us on: