Passion for Veterinary Teaching - Sarah Holman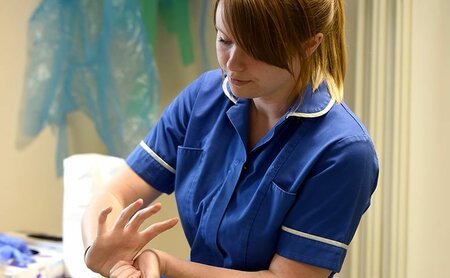 We meet with Sarah Holman, Curriculum Manager for Veterinary Nursing & Dog Grooming, and find out why she loves to teach and how Sarah got to where she is today.
HOW DID YOU GET INTO YOUR ROLE AT PLUMPTON COLLEGE?
I first started working in veterinary practice in 1999 as a receptionist/Saturday kennel assistant whilst working towards the BTEC First and National diploma in animal care at Plumpton College.
I then started studying as a Veterinary Nurse in 2001 and qualified from Middlesex University in 2005. I worked at a few different practices in East Sussex, finishing at Senlac Veterinary surgery in Battle as Head Nurse, I learnt an awful lot during this time.
Both my parents were teachers and I had always intended on teaching. I began my teaching journey in 2008 after having my first child, I taught veterinary nurses for 9 years before becoming Programme Manager for the Veterinary Nursing Foundation Degree and now I am the Curriculum Manager of the Veterinary Nursing and Dog Grooming division.
In addition, I have worked with the RCVS accreditation panel and the RCVS Education Committee.
WHAT'S YOUR FAVOURITE PART OF YOUR JOB?
"I love my team and teaching the students."

"The classroom is my happy place, especially when teaching applied clinical skills (the student practicals)."
Registered Veterinary Nurse Lecturers have the most admirable work ethic, hardworking, passionate and only ONE focus... Producing the best RVNs for the Veterinary Nursing Profession.
Plus, working with the Dog Grooming team has opened my eyes up to a completely different career that is available to our students. We are very privileged to have such a skilled Dog Grooming team delivering on all levels of courses. They have so much passion to provide the best for their students.
WHAT DO YOU LOVE MOST ABOUT PLUMPTON COLLEGE?
"I just love the people here and of course the location and the beautiful surroundings!"
IF YOU HAD YOUR TIME AGAIN, WOULD YOU DO ANYTHING DIFFERENTLY?
No, I am tempted to complete my dog grooming qualifications!
WHAT ADVICE WOULD YOU GIVE TO STUDENTS THINKING ABOUT STUDYING AT PLUMPTON COLLEGE?
"Plumpton College has an excellent reputation in both Veterinary Nursing and Dog Grooming, with this comes high expectations to ensure that you are industry ready, therefore you need to be committed to working hard to achieve your best outcome."

"It is a place that will allow you to become the best you can be."
---
Next Steps...
If you like the sound of studying alongside Sarah at Plumpton College check our available Veterinary Nursing and Dog Grooming Courses still available for September. Plus we have our recently added part-time Dog Grooming Courses available - see these here.
Also, check our vacancies to see if you can join our progressive and passionate team here at Plumpton College. We currently have an available Dog Grooming Lecturer position, could it be right for you?
Category: Veterinary
Learn more about our history
Since the original 400-acre College farm was bought back in 1919, Plumpton College has certainly seen a lot of changes.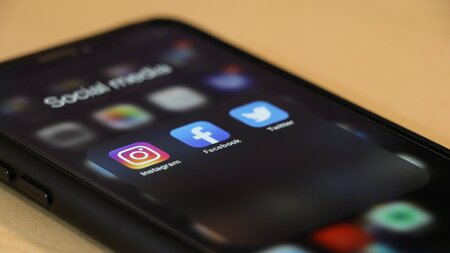 Stay connected
Keep up to date with us online. Give us a like and follow us on: