Horticulture Apprentices Launch Their New Careers
15 August 2019 16:44 - 16:44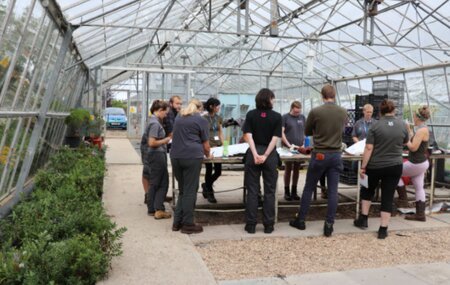 We are proud to welcome our first cohort of horticultural apprentices for prestigious partners, the National Trust and the UK's leading horticulture trainer, Royal Horticultural Society (RHS) who have worked on gardens in Essex, Surrey Devon, Yorkshire and Manchester, including the RHS flagship garden in Wisley. These two organisations have started their first week of apprenticeship study this week here at Plumpton College.
Kate Nicoll, Gardening Training Specialist at the RHS said;
"We are particularly keen to be joining with the RHS for the study blocks at Plumpton. It is good for our apprentices to meet others working in the profession to get a broader view of their prospects for the future. Hopefully they will forge a lasting network which will stand them in good stead during the two year's training and once they qualify."
The students who have been lucky enough to secure these coveted roles within the horticultural scene have had an action-packed first week. They have been touring the grounds, both at Plumpton campus and down at Stanmer Park, near Brighton, at the exciting new restoration project of the walled garden where they will spend some time working during their placements. The new apprentices have also benefited from inspirational guest speaker talks from Steve Harmer, Head Gardener at Tonbridge School and special visits to local garden at Nymans. Of course, our horticulture apprentices have also had the opportunity to get their hands dirty in a range of practical activities across campus.
Horticulture is a hugely rewarding and fulfilling career. Many join the industry later in life and after careers in other, completely different industries, like Martha, who previously lived in China teaching English to school children.
The National Trust, the largest employer of gardeners in the heritage field and the RHS, leading provider of horticultural training, are nurturing the future generation of horticulturists. Apprenticeships are an amazing way to earn whilst you learn, they are important and rewarding roles, ensuring the protection of natural beauty and gardens across the UK. Apprentices will alternate between study at Plumpton College and their new places of work with either the RHS or the National Trust at locations across the country for the next two years.
James Pashley, Head of Faculty for Horticulture, Wine, Arboriculture and Foundation Learning said; "I am over the moon to have welcomed such an enthusiastic cohort from both the RHS and the National Trust, two amazing organisations who have recruited 24 exceptional apprentices this summer. Their first week has gone exceptionally well, we've covered introductions to various horticultural topics and I look forward to seeing our new apprentices apply this new knowledge in their workplaces when visit them in the field."
Career prospects, as well as being fulfilling are plenty, apprentices regularly graduate onto roles such as Assistant Gardeners with the possibility to work up to Senior and Head Gardener positions at gardens across the world.
Like being outside and feel inspired? Find out more about horticulture courses at Plumpton College and make your passion your career.
Category: Horticulture
Learn more about our history
Since the original 400-acre College farm was bought back in 1919, Plumpton College has certainly seen a lot of changes.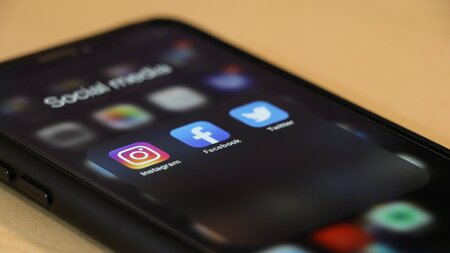 Stay connected
Keep up to date with us online. Give us a like and follow us on: