Gold at The RHS Chelsea Flower Show 2019
29 May 2019 14:53 - 14:53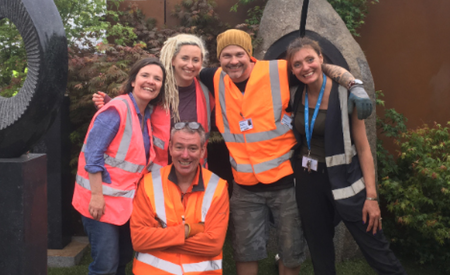 This May, Plumpton College Garden Design students were delighted to be part of the world's most famous flower show. The RHS Chelsea Flower Show features the very best that the gardening world has to offer, and the College's Garden Design students did not disappoint! The students took part in the 'planting a sculpture' exhibition and took home the gold award.
Plumpton students were lucky enough to experience first-hand the garden show experience and could even preview the gardens as they were being built.
The team of students planted up the sculptures by Matt Maddocks, a talented sculptor who produces an exquisite range of hand-carved granite garden features. A natural green planting scheme framed the stone pieces, with grassy banks built up around the sides.
Students Rose Philpot and Amy Page from the College were also selected to attend the M&G Chelsea Young People's Breakfast.
Rachel Owen, Horticulture Curriculum Manager and Lecturer said;
"I felt proud to be there with my students and see the work that is currently going into presenting horticulture as a valuable and rewarding career choice. It was a truly inspirational event with a wide range of speakers".
Find out more about the variety of horticulture courses on offer at Plumpton College and be sure to register for our next information event to meet the team.
Learn more about our history
Since the original 400-acre College farm was bought back in 1919, Plumpton College has certainly seen a lot of changes.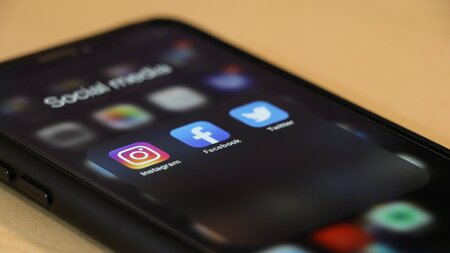 Stay connected
Keep up to date with us online. Give us a like and follow us on: