From Student to Business Owner - Student Dog Grooming Journey at Plumpton College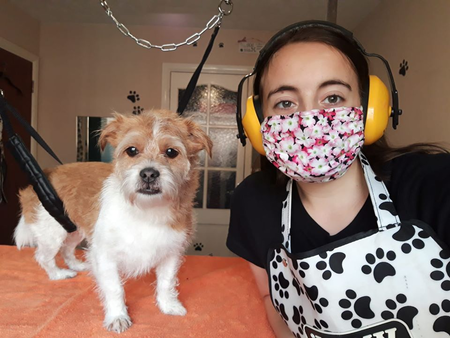 Meet Laura, who came to Plumpton College to study Animal Care.
Once she had qualified, Laura decided that her next steps would be to follow our Dog Grooming Pathway.
Why did you decide to study at Plumpton College?
"When I chose my options at school I chose to attend Plumpton College every Friday. I then chose to continue as it was familiar, friendly and they offered great courses."
WHAT DOG GROOMING COURSES DID YOU CHOOSE TO STUDY?
"Levels 1, 2 and 3 Diploma's in Dog Grooming"
WHAT INTERESTED YOU THE MOST ABOUT STUDYING DOG GROOMING?
"I have always loved dogs and cared about their welfare. When I was studying Small Animal Care at Plumpton College, whilst at school, I always found myself looking in at the window of the Dog Grooming Centre and I just knew it was what I wanted to do. So after my Small Animal Care Level 2 was completed, I knew I wanted to start Dog Grooming next!"
"I always found myself looking in at the window of the Dog Grooming Centre"
WHAT WAS YOUR FAVOURITE PART ABOUT THE DOG GROOMING COURSES?
"My favourite part was the fact that it gave me more experience, as I was grooming different breeds that I wouldn't normally (Bichon Frise, Border Terrier, Coton de Tulear) and because of this I am more confident."
WHAT DID YOU LOVE MOST ABOUT PLUMPTON COLLEGE?
"I love the fact that it is quick and easy to get to know your way around and everyone is friendly and helpful."
WOULD YOU RECOMMEND THIS COURSE TO A FRIEND?
"Of course, if people on grooming pages are asking for recommendations of where to study dog grooming I always recommend Plumpton College."
What were your next steps after completing your Level 3 Dog Grooming Diploma and leaving Plumpton College? And how has the course(s) helped you achieve this?
"My next steps were to build my own business, during my Levels 1,2 and 3 I have learnt what attracts more customers (do's and don'ts) and since I have left I have done lots of research on how to attract more customers and build up my business."
What advice would you give to students thinking about studying at Plumpton?
"I'd say, just go for it, it is a brilliant college and has a friendly atmosphere!"
What are your plans for your future career?
"I would still like to be dog grooming and running a successful dog grooming business 'Laura's Pawfect Pooches' and I would like to save up for either a 'Wet Pet Pod' or a Purple Paw Conversion."
---
Next Steps...
If you like the sound of studying like Laura at Plumpton College check our available Dog Grooming Courses available full time and part-time.
If you have the skills already, we have an availability for a Dog Grooming Lecturer. See if you can join our progressive and passionate team here.
Category: Veterinary
Learn more about our history
Since the original 400-acre College farm was bought back in 1919, Plumpton College has certainly seen a lot of changes.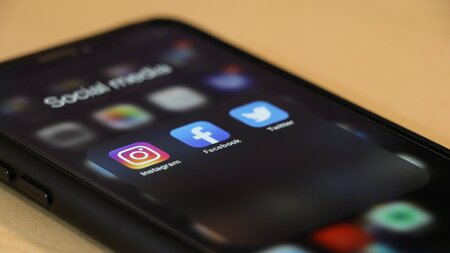 Stay connected
Keep up to date with us online. Give us a like and follow us on: