From Advertising to Garden Design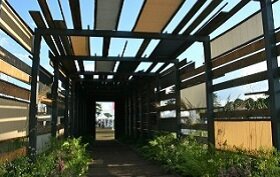 Matthew Childs, owner of Matthew Childs Design, is a multi-award winning garden designer who specialises in creating unique and special outdoor spaces. Having trained at KLC College of Design, Matthew obtained a diploma in Garden Design with Honours and was awarded "Top Student of the Year". As well as his educational assets, Matthew has been awarded gold and "Best Conceptual Garden" at the RHS Hampton Court Palace Flower show for his garden "Light at the end of the tunnel".
The diversity of work Matthew offers is vast. His main source of inspiration being his creativity, the surrounding environment to individual gardens and the drive for fresh and innovative designs. His approach is tailored to his client and Matthew has completed a range of projects reflecting concepts prevalent in today's world, such as his "Seeking Refuge" design. Matthew brought all of this creativity and inspiration to Plumpton.
One aspect that struck a chord with the students was Matthew's background in the advertising industry before he retrained in horticulture. On our diploma courses this year, all our students are coming into garden design as a second career. It is always a brave decision to change direction in one's career, but Matthew showed how his skills from previous jobs can be woven into making one a strong designer. He demonstrated to the students that the skills that have been acquired through one's life can shape the way one may approach design, creativity and individuality.
The students were exceptionally inspired and motivated at the end of the presentation that tutor, Rachel Owen, had a deluge of emails and conversations about their ideas for their own work and show garden intentions. Watch this space as Plumpton College garden design students will be entering the show world over the coming years.
Become one of many students who have taken the leap into a career change, and see how Plumpton College could help you by visiting an Open Event.
Learn more about our history
Since the original 400-acre College farm was bought back in 1919, Plumpton College has certainly seen a lot of changes.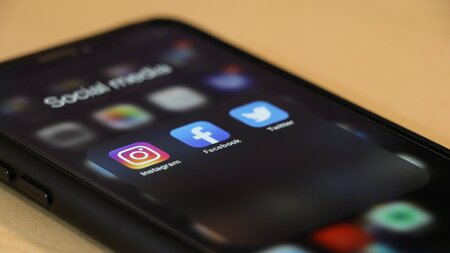 Stay connected
Keep up to date with us online. Give us a like and follow us on: